Angela James joins Toronto Six as new Assistant Coach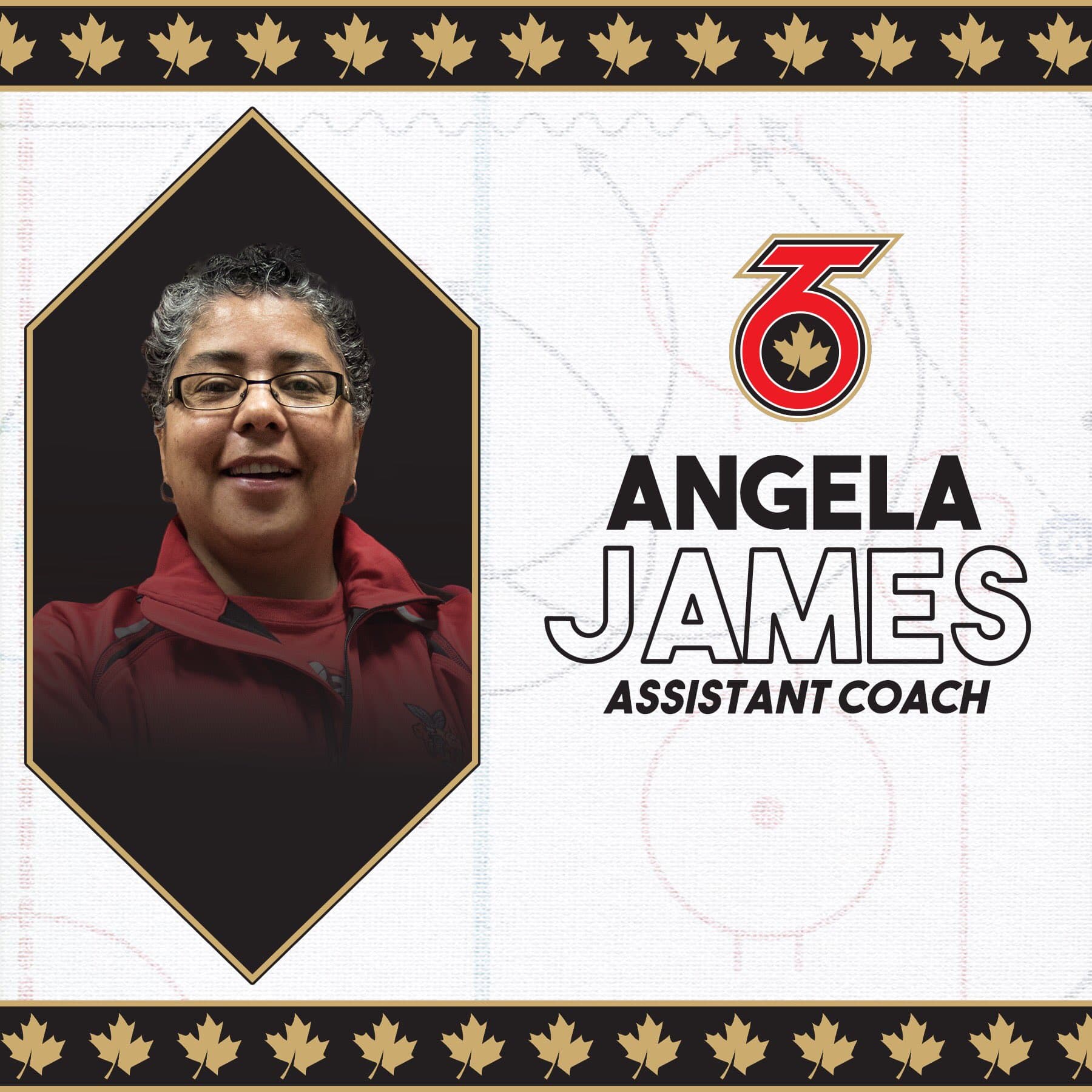 From Toronto Six President:
"Angela James is an all time great in the hockey world and we are excited to have her working with us at the 6IX," said Digit Murphy, President of the Toronto Six. "As an ambassador of the game and Hall of Famer, the perspective and hockey knowledge that she brings to our team is amazing. Her presence in the Toronto 6IX will shed even more light and amplify our message of empowerment inclusion and education both on and off the ice!"
A women's hockey pioneer in her own right, Angela James has many accolades that precede her joining the Toronto Six. From being inducted to several Halls of Fame, including the Ontario Colleges Athletic Association Hall of Fame in 2005, and the Black Hockey and Sports Hall of Fame in 2006. The list goes on to include the IIHF Hall of Fame in 2008, the Canada Sports Hall of Fame in 2009. A year later she was the first Canadian woman to be elected into the Hockey Hall of Fame. More recently on February 26th, 2021, James was
named to the Order of Hockey in Canada.
A true Jill-of-all-trades, Angela James has played, coached, officiated and even ran several development programs.
From James on joining the team:
"It means a lot to me to have an opportunity to coach the girls and be a part of the progression and advancement of the women's game to pro status and beyond," she said. "I grew up playing elite hockey after college and all women should have that same opportunity. Hockey is Hockey. We have a talented team, great coaches and a great administration. I look forward to working with everyone and being a part of the Toronto Six and more especially, winning."
From Head Coach Mark Joslin on why hiring James made sense:
"I am thrilled to have the opportunity to work with Angela and have her by my side as Assistant Coach of the Toronto Six," he said. "We began our friendship over 30 years ago both playing Varsity Hockey and taking the same academic courses at Seneca College, so it was a simple decision for me to ask her to come on board.
Angela's success, experience and knowledge in the world of women's pro hockey speaks for itself. The NWHL, the Toronto Six franchise and I are extremely fortunate to have Angela be a part of the future of women's pro hockey."
Stay tuned for more on the Toronto Six.