Announcers Joe Bowen and Jim Ralph to call Leafs games in person following remote broadcast outrage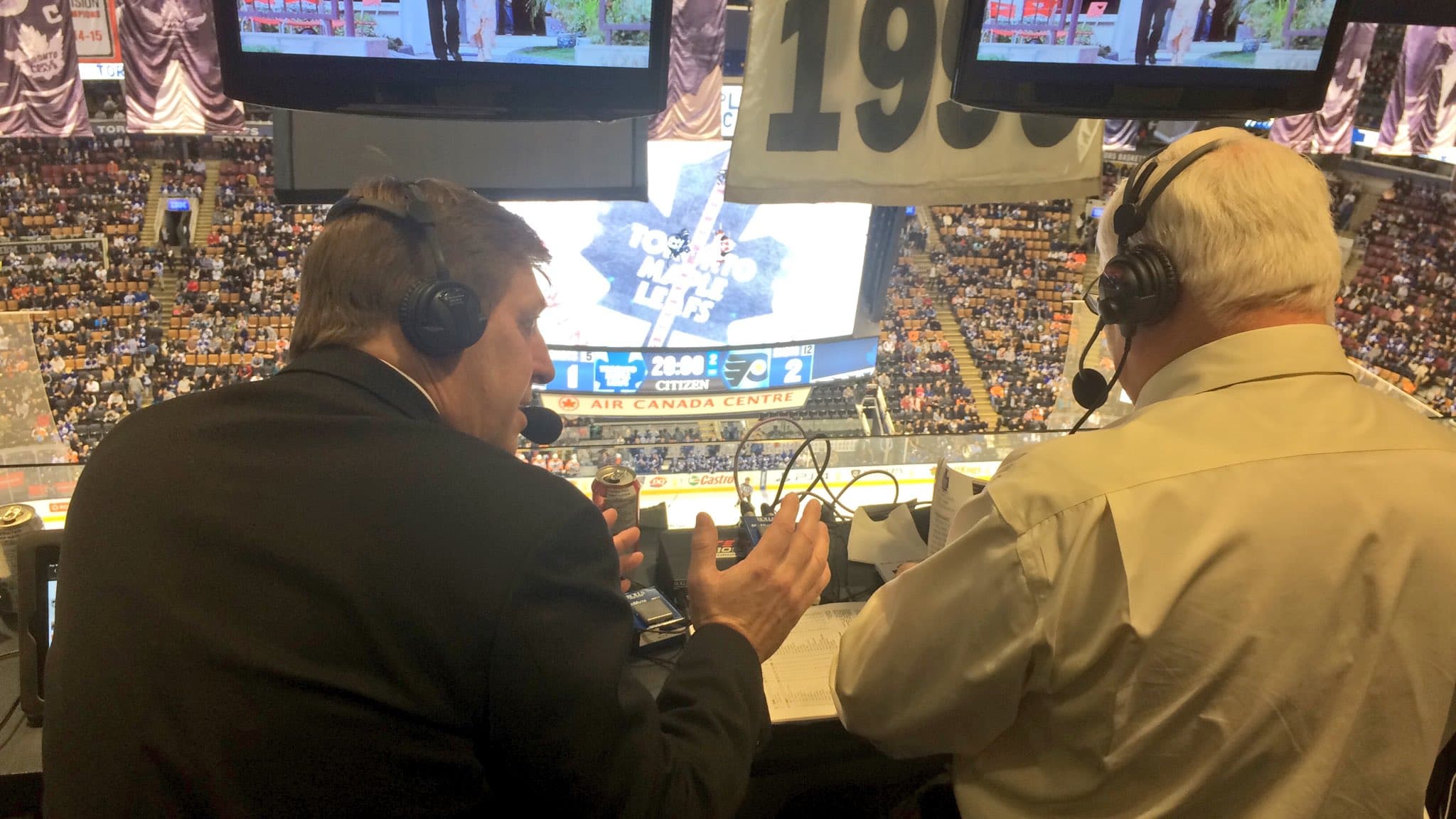 Toronto Maple Leafs radio announcers Joe Bowen and Jim Ralph won't have to call games from a remote location anymore during these playoffs.
According to Sean Fitz-Gerald of The Athletic, Maple Leafs Sports and Entertainment announced on Monday that "the team and its broadcast partners will have the radio broadcast crew covering the action in person both at home and on the road beginning Tuesday."
Bowen and Ralph call Leafs home games live from Scotiabank Arena but they've also been calling road games from a remote location while watching the television stream since the league resumed play from the COVID-19 pandemic. Despite all COVID-related restrictions being lifted for the 2022-23 NHL season, Bowen and Ralph haven't returned to travelling with the team on the road.
That was also the case during Toronto's Game 6 win over the Lightning in Tampa Bay on Saturday. John Tavares scored in overtime to send the Leafs to the second round of the playoffs for the first time since 2004, but Bowen thought that Morgan Rielly had scored and shouted "They score! They score! Holy Mackinaw, they score! Morgan Rielly! Mo, Mo, Mo Rielly!" on the radio broadcast.
As Bowen himself noted on Twitter, it's incredibly difficult to call a game from a television stream because you're at the whim of whatever the camera is looking at at a given time. Nobody in their right mind could blame Bowen for the mistake, so fans turned their frustration to MLSE for not having the team's legendary radio duo live and in person for such an important moment.