Apparently Jack Campbell isn't on Team USA's long list for the Olympics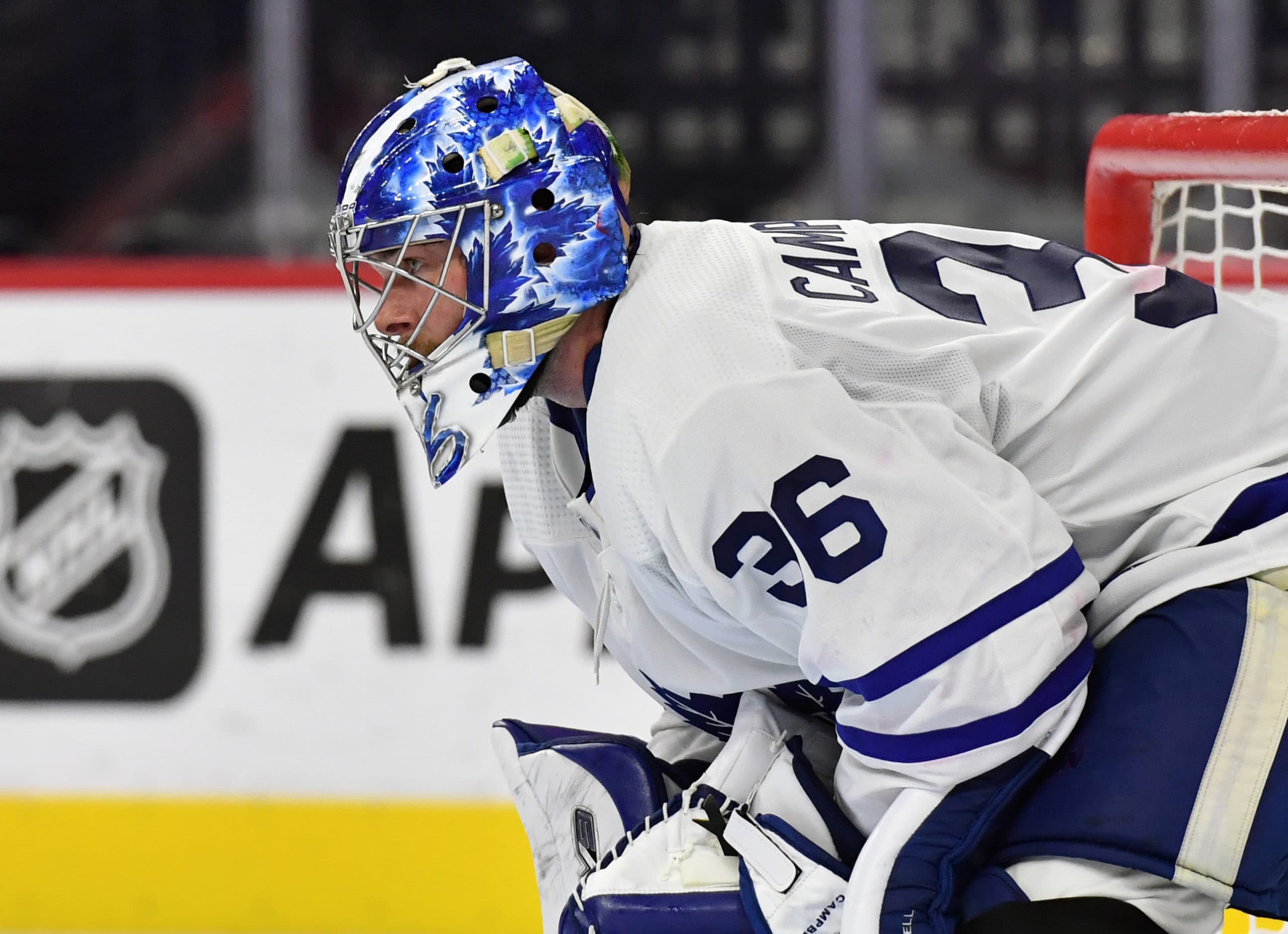 Photo credit:Eric Hartline-USA TODAY Sports
Jack Campbell has been arguably the NHL's. best goaltender this season.
Yet, if players wind up going to Beijing to participate in the 2022 Winter Olympics, Campbell will be watching from home.
Frank Seravalli mentioned on Wednesday's edition of The Daily Faceoff Show that Campbell wasn't placed on Team USA's long list back in October and, as a result, won't be eligible to represent the United States at the Olympics.
Mike McKenna:

"We're going to take a look at Jack Campbell next. This is a goaltender who's playing lights out. I think that this guy is absolutely a Vezina candidate this season. He's been carrying the Maple Leafs, who have been looser defensively than people realize.

They can score like crazy, but you look at Campbell's numbers, his traditional numbers are fantastic (.937 save percentage), but his goals saved above expected and all of his advanced metrics are in the top three in the league.

Yet, he wasn't on Team USA's long list for the Olympics when it was turned into the International Olympic Committee back on October 15. What's going on here?"

Frank Seravalli: "That's the nugget right there. Jack Campbell isn't on Team USA's long list.

That's caught some people by surprise. You look at how the season has unfolded and how well Jack Campbell has played for the Leafs, you look at some of these projected rosters out there, and I've seen his name on a lot of them.

But, to my knowledge, Jack Campbell is not on that list, and therefore won't be eligible to play for Team USA at the Olympics, if, of course, NHL players ultimately end up going.

I think the next question becomes, if not Jack Campbell, who would the Team USA goaltenders be? These are the three guys right here that it looks like it's shaking up to be…

You're the goalie expert, but I think this is one position that isn't keeping USA general manager Bill Guerin up at night."
You can watch the full episode here, with the talk about Campbell starting at 12:30…