Apparently the Leafs and Simmonds are working on an extension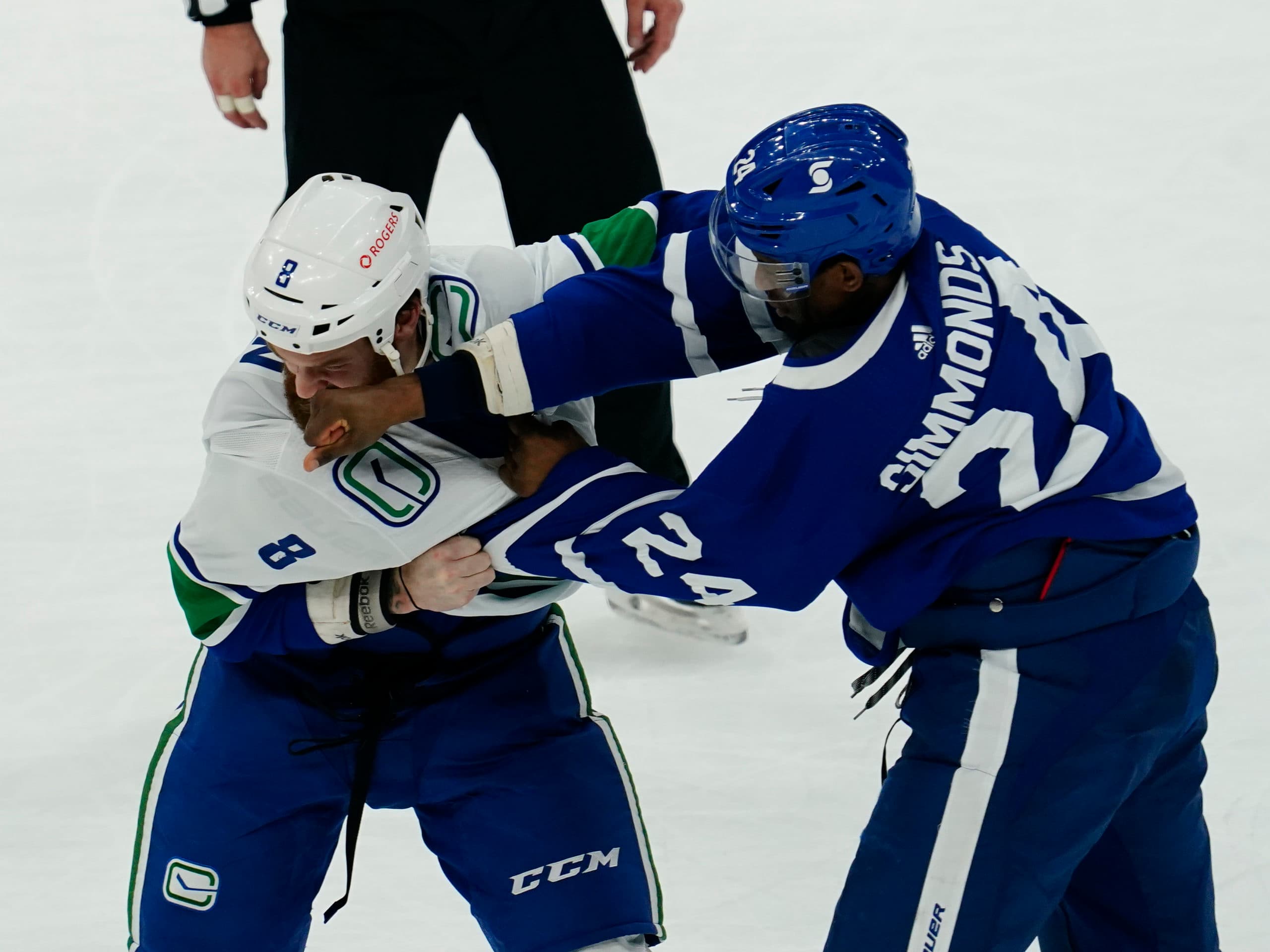 Photo credit:© John E. Sokolowski | 2021 Feb 4
The Leafs are chipping away at another pending free agent, as it appears they're working on a contract extension with Wayne Simmonds.
Elliotte Freidman first tweeted about it earlier today, but it also lead off his 31 Thoughts column today as well.
1. Nothing is done until it is done, but it sounds like Wayne Simmonds will be back in Toronto.
Simmonds came into the 2020-21 season with a bit of hesitancy from some fans, as there were concerns about his declining play and how that would impact the team, depending on his role. But, there was also a lot to say about the impact he would have on the other players in the room, as well as his physicality.
What then happened was a surprisingly solid season from Simmonds. He had seven goals and nine points in 38 games, with five of those goals coming in his first 12 games before his wrist injury that saw him miss 18 games. After that, he wasn't quite as noticeable on the ice, especially going into the playoffs, where he managed just one assist in seven games.
The bigger surprise was his turn around defensively. Whether or not it was just his own play, his teammates, or the coaching, he at least drove play this year and didn't hurt his line from that perspective like he had in past years.
Of course, he got his fair share of criticism from Leafs fans, although not of his own fault. The biggest issues were him not getting any games off later in the season, especially after his injury, and it was clear he was a bit fatigued as the season went on. The other big problem was his usage on the power play, particularly when Malhotra insisted on splitting the big guns to have them on different units. Simmonds looked very out of place on that unit with Matthews and Marner, and more often than not, the puck went the other way when it touched his stick. He was a solid net front presence, but that was about all he was good for, and there were better options.
Bringing back Simmonds wouldn't be the worst option in the world, since he did have an impact on the team defensively. But, the biggest problem will be that he'll probably see a similar role to what he got last year, and he probably won't get too many scratches when he'll play even more games next season.
The other thing is that the Montreal series kind of exposed the team's depth scoring troubles beyond that top six, so it might be more optimal to find better depth scoring options than Simmonds. I was alright with the strategy to sacrifice that in order to add more physicality and character in hopes of changing our playoff failures, but instead we got the worst one yet, so I'd personally rather just focus on shoring up the depth scoring.