Appreciating William Nylander's hot start to the 2022–23 season with the Maple Leafs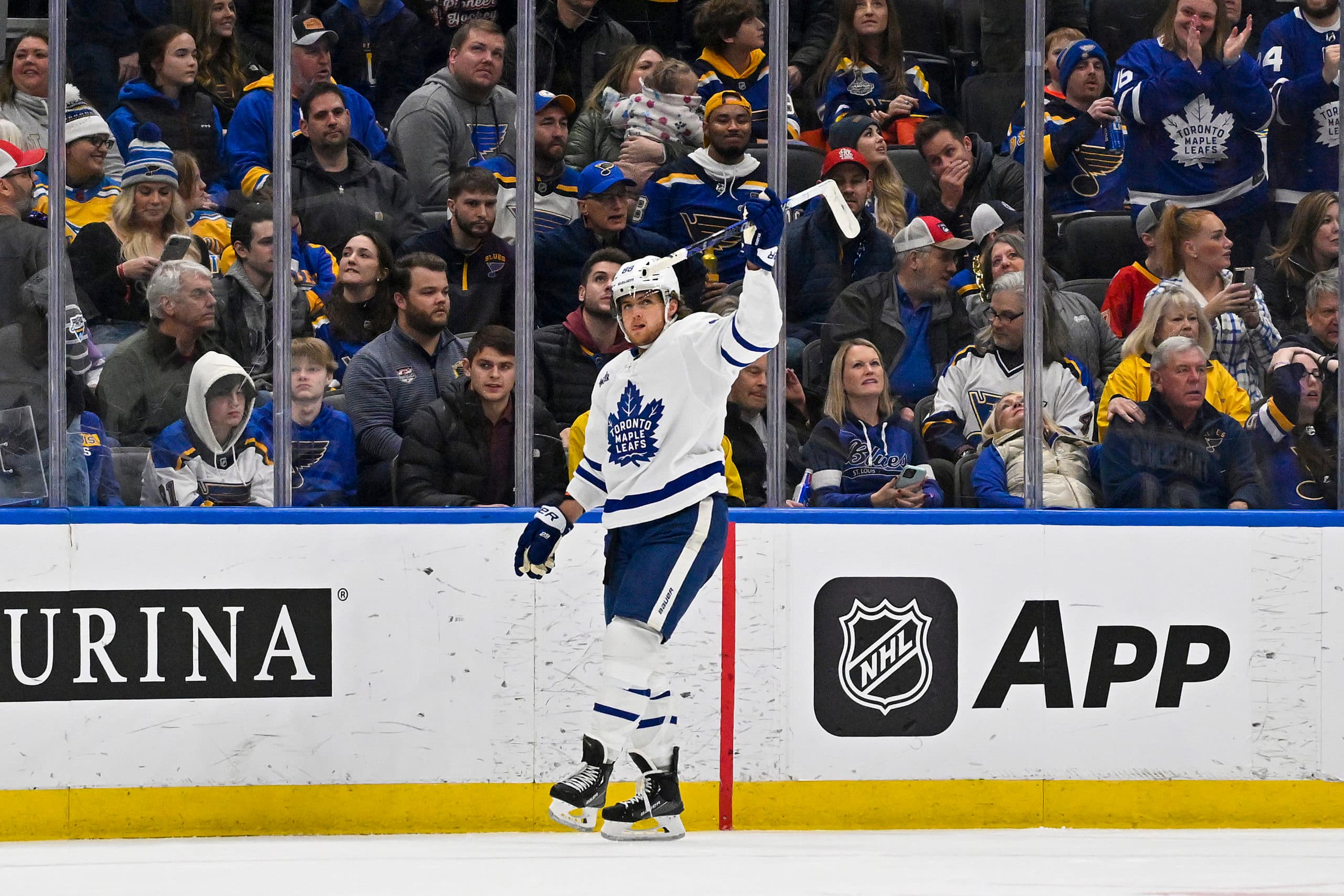 Photo credit:Jeff Curry-USA TODAY Sports
William Nylander has been on fire in the early season for the Leafs.
For a player that was subject to a high degree of criticism for a significant time, let's appreciate what he has done thus far.
His overtime winner against the St. Louis Blues on Tuesday secured the win and gave him 21 goals and 19 assists for 40 points in just 35 games. These marks are good for first on the team in goals and tied for second in points.
This play, to me, displays the best aspects of Nylander's game. Obviously, his offensive abilities are outstanding — skating, hands, and finishing ability. However, an underrated aspect of Nylander's game is his ability to generate turnovers in both the offensive and defensive zones. He is currently listed as being third on the team in takeaways, behind only Matthews and Marner. Here, he reads Tarasenko perfectly, stripping him of the puck and immediately generating an offensive opportunity.
It's not as if this is some unpredictable breakout – Nylander has finished just below a point per game in each of the past three seasons. However, the valuable development this season has been his jump in goal scoring. Currently, Nylander is on pace for 48 goals over 82 games. This mark would be good for a 14-goal career high.
Goal scoring is obviously an incredibly important element of any team. For the Leafs this season, however, Nylander's increased production in this area has been of particular importance. Losing middle-six producers this offseason such as Ilya Mikheyev, Ondřej Kaše, and to a lesser extent Jason Spezza while replacing them with more defensively-minded options has limited the Leafs' firepower to a degree. This, in combination with Auston Matthews' relatively lower scoring pace means that offensively gifted players such as Nylander will be relied on more heavily.
While his current shooting percentage (16.4%) is significantly above his career average (12.4%) and he is likely to regress to a degree, he can still be expected to drive elite results while on the ice. His total individual expected goals of 16.6 is good for third on the team, and his expected goals percentage is first. Whether you're a believer in such stats and his individual impact on them or not, good things tend to happen with him on the ice as the Leafs currently have a 72.8% goal share in this time.
Another aspect that should be appreciated is Nylander's mental fit for the market. While to some he may come off as aloof, his ability to remain unfazed in the face of adversity has served hm well. From playing through rampant fan and media criticism to standout playoff performances, Nylander seems to deal well with the additional pressure that the Leafs are subject to.
As we approach the back half of the season and head toward what will be perhaps the highest-pressure playoff berth yet for this core, all signs say that Nylander will be ready for it. For a player who has been through so much with this team, his performance thus far has been great fun to watch.
(All stats obtained from Eliteprospects and Moneypuck).