Around the Atlantic: Montreal picks first, Ottawa lands a superstar and Dubas cuts cap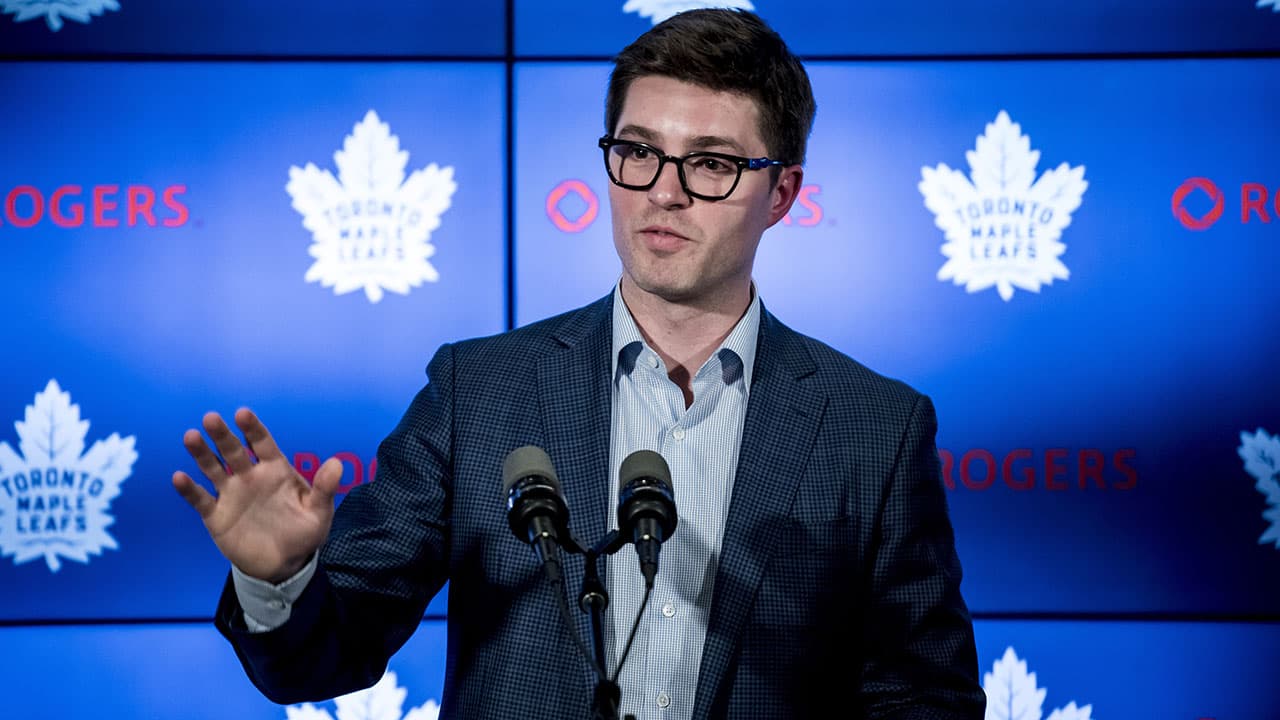 It has been a heavy news week in the Atlantic division largely due to the NHL draft but there have also been several trades, some depth players re-signing, and new coaches hired. With free agency set to begin on July 13th rumours continue to swirl and teams are scrambling to lock up their guys before they hit the open market.
NHL Draft
Plenty of Atlantic division teams made massive moves on draft night. The Montreal Canadiens had the first pick, but it was the Ottawa Senators who acquired the best player. Prior to the draft, Ottawa traded their seventh overall selection, a second-round pick, and a fourth-round pick in 2024 to the Chicago Blackhawks for star winger Alex Debrincat. A two-time 40 goal scorer and only 24 years of age, Debrincat joins an Ottawa team already stacked with young talent. He is expected to play alongside 2020 third overall pick Tim Stutzle.
The Montreal Canadiens acquired a young Chicago Blackhawk as well. After they made Slovakian winger Juraj Slafkovsky the first overall pick, general manager Kent Hughes traded Alexander Romanov and pick 98 to the New York Islanders for pick 13. They quickly flipped that pick with pick 66 to Chicago for Kirby Dach. Chicago selected Dach third overall in 2019 but he is yet to live up to expectations. The Canadiens hope he is the future second line center behind Nick Suzuki. The Canadiens also picked another Slovakian winger Filip Mesar at 26.
With Ottawa trading pick seven, the Detroit Red Wings were the next Atlantic division team to select at pick eight. They chose Austrian center Marco Kasper. Kasper was one of few first-year draft eligible players to play primarily in Sweden's first division last year and is viewed as one of the safer picks in the draft. He is also a great fit in Detroit. Much like Montreal, the Red Wings don't have much in terms of center depth behind their captain Dylan Larkin.
The Buffalo Sabres led the division with three picks in the first round. Buffalo already had one of the deepest prospect pools in the league and they added three more exciting players in Matthew Savoie, Noah Ostlund and Jiri Kulich. At ninth overall, Savoie could be one of the steals of this year's draft. He was once considered a top three player in this class but fell primarily due to size concerns.
While it isn't as exciting as the Debrincat or Dach trades, Maple Leafs general manager Kyle Dubas made an impressive move by trading out of the first round and getting rid of Petr Mrazek's contract. Dubas traded Mrazek and pick 25 to Chicago for pick 38. In a deep draft like this year, this move was a no brainer for Dubas. Getting rid of Mrazek frees up 3.8 million in cap space for the Leafs. With the 38th pick the Leafs chose Kamloops Blazer's center Fraser Minten.
The last Atlantic division selection in the first round was Isaac Howard to the Tampa Bay Lightning at 31. Many viewed Howard as one of the best picks of the night. He led the U.S National Development team in points last year with 37, one more than the third overall pick Logan Cooley.
The Florida Panthers and Boston Bruins didn't have picks in the first round.
Free Agents
Free agency is set to begin in just three days and several players within the division remain unsigned. Toronto's most notable free agents are Jack Campbell, Ilya Mikheyev and RFA Rasmus Sandin. At this point it's almost guaranteed Campbell and Mikheyev won't be back but it's likely Sandin will be, although he could be a target of an offer sheet. Ottawa Senators goaltender Matt Murray has been linked to Toronto for several days now but a deal is yet to be done.
Patrice Bergeron (Boston) and Claude Giroux (Florida) are the two biggest names in the division that remained un-signed. It's highly unlikely Bergeron will play anywhere other than Boston, but Giroux is a different story. He is expected to test the market. Both remain highly productive players but are on the tail end of their careers.
Other Moves
The Detroit Red Wings strengthened their goalie tandem by acquiring Ville Husso from the St. Louis Blues for a third-round pick. Husso had a breakout season in St. Louis starting 40 games and posting a .919 SV%.
Red Wings new head coach Derek Lalonde has added to his staff as well. Recently fired San Jose Sharks head coach Bob Boughner was hired as an associate coach and Alex Westlund has been hired as the goalie coach.