Around the NHL: Flames get a haul for Tkachuk, free agent signings and a new head coach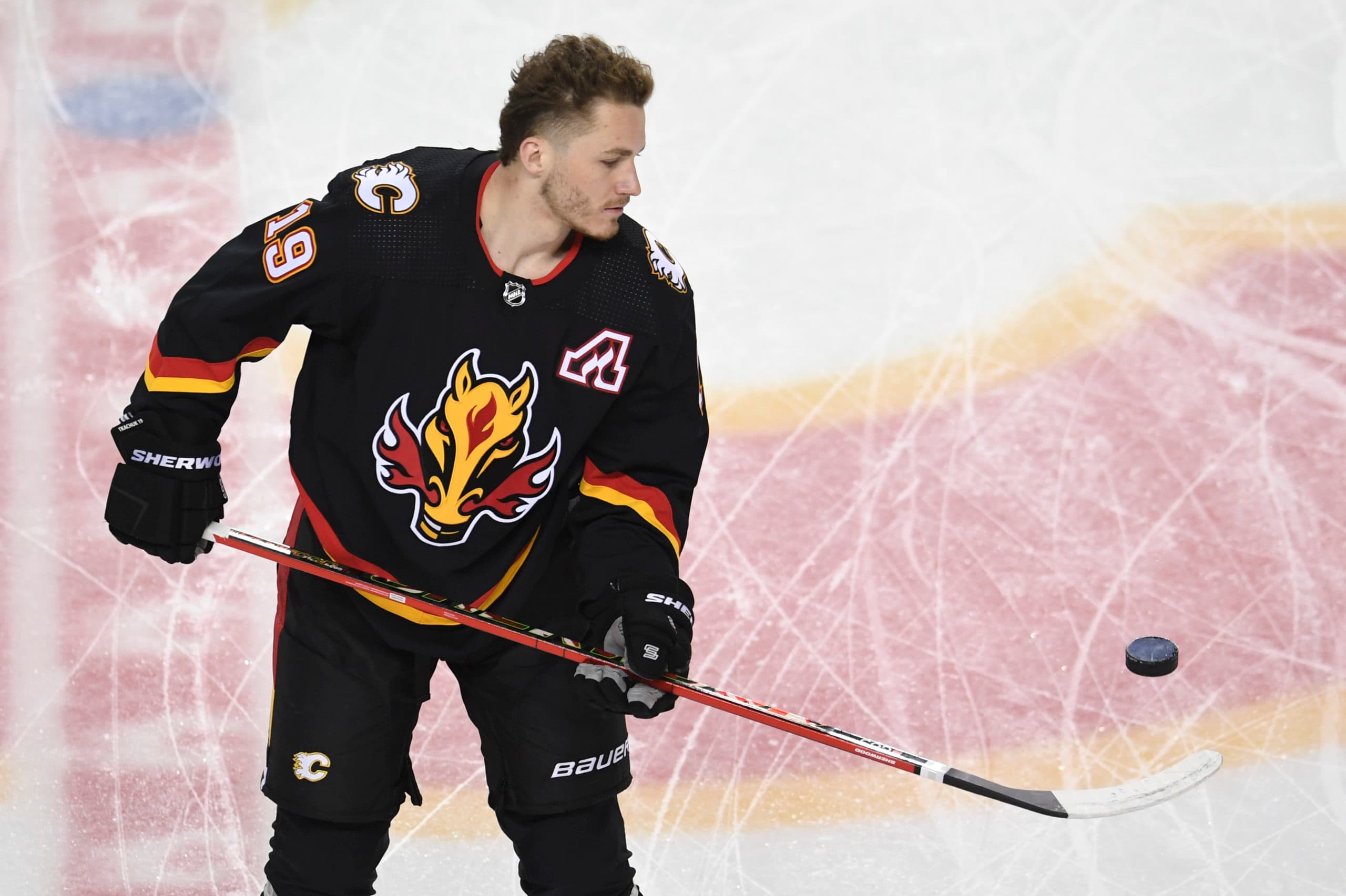 Photo credit:Candice Ward-USA TODAY Sports
Late July is often a slow period for NHL news, but this past week has been anything but. Over the course of the last seven days, there has been one the most shocking trades in the history of the league, several free agent signings and a new head coach introduced.
Flames get haul for Tkachuk
It has been a wild couple of weeks for the Calgary Flames. Just days after losing Johnny Gaudreau to the Columbus Blue Jackets in free agency, it was announced that Matthew Tkachuk would not be signing long term in Calgary.
General manager Brad Treliving quickly got to work moving Tkachuk to maximize the return for his young superstar. It was expected the Flames would get a massive return for Tkachuk and wow, did they ever.
Matthew Tkachuk and a conditional fourth-round pick in 2025 were traded to the Florida Panthers for Jonathan Huberdeau, MacKenzie Weegar, Cole Schwindt and a conditional first-round pick in 2025.
Tkachuk then signed an eight-year deal with an AAV of 9.5M with the Panthers.
The 24-year-old Tkachuk is one of the most exciting young players in the league, but nobody expected this large of a return. Huberdeau is the Panthers all-time leading scorer fresh off setting franchise records of assists (85) and points (115). They also just won the President's trophy.
For a team to move on from their most prolific scorer and a top-two defenceman after their most impressive regular season in team history there must be more to it. People have been speculating that Huberdeau would not sign long term in Florida because why else would they want to trade him? However, that just doesn't make any sense. Florida is one of the premier destinations in hockey right now and Huberdeau is beloved there.
This trade must be more about age and play style than anything else. There is no reason Huberdeau would want to leave. While Huberdeau is a more accomplished and offensively skilled player than Tkachuk, he doesn't bring the physicality and edge Tkachuk does.
After suffering back-to-back sweeps at the hands of the Tampa Bay Lightning in the playoffs, the Panthers clearly wanted to become tougher to play against. Tkachuk will certainly help the Panthers do that, but will it be enough to make up for losing both Huberdeau and Weegar? Only time will tell.
Both Huberdeau and Weegar are set to become UFA's in 2023. If they don't want to stay in Calgary, the Flames will be able to get significant assets for them at next season's trade deadline. If they do stay, this could be one of the biggest steals in the history of the league.
Free Agent Signings
Columbus Blue Jackets GM Jarmo Kekalainen stayed busy this week locking up sniper Patrick Laine to a four-year contract worth 8.7M annually. Prior to the signing of Johnny Gaudreau, it was questioned whether the Blue Jackets would be able to keep Laine in Columbus. Now, they may have one of the most dangerous first lines in the entire NHL.
To afford keeping Laine, they had to trade Oliver Bjorkstrand to the Seattle Kraken for a third and fourth round pick. This return for Bjorkstrand is underwhelming but it was necessary move to open cap space.
The Winnipeg Jets signed Pierre-Luc Dubois to a one-year contract worth 6M. Reports of Dubois and his agent trying to facilitate a trade to the Montreal Canadiens have been prevalent all off-season, but it appears Dubois is staying put until at least the trade deadline.
The Edmonton Oilers made a similar move signing Jesse Puljujarvi to a one-year 3M deal. He had been rumoured to be traded for several weeks as well but reports have it that there simply wasn't enough interest in the young winger. If he can improve his finishing and consistency, this contract could be huge in helping the Oilers make a deep playoff run next summer.
Other signings this week include former Carolina Hurricane Nino Neiderreiter going to Nashville for two years at 4M per season, Jonas Siegenthaler staying in New Jersey for five years at an AAV of 3.4M, Kasperi Kapenen remaining a Penguin for two years at an AAV of 3.2M and Isac Lundestrom avoiding arbitration with the Anaheim Ducks for a two-year contact worth 1.8M per year.
Sharks sign Quinn
The San Jose Sharks introduced David Quinn as their head coach yesterday. All 32 teams now have a head coach signed for next season. Quinn will be one of ten head coaches on a new team for the 2022-23 season.
The former New York Rangers coach brings plenty of experience to the Sharks organization. He has been working in coaching since 1993, primarily at the collegiate level. After being fired by the Rangers after three seasons in 2021, he coached both the US Olympic and World Championship teams this past year.
His most successful coaching stint was for Boston University from 2013-2018 which included a run of four consecutive winning seasons.