Around the NHL: Lou's probably done more to hurt the Isles than help them
Welcome to Around the NHL, a new weekly column where I take a deep dive into non-Leafs topics, to give you a better look at other teams around the league. Whether it's players, teams, or the whole league, the world is our oyster with this series, so let's dive in.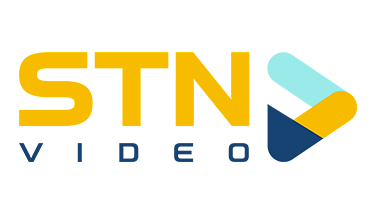 After a second straight year of conference finals appearances from the Islanders and GM of the Year nominations for the man himself, the topic of whether the Leafs should have replaced Lou Lamoriello with Kyle Dubas has returned yet again, but the results make it harder and harder to argue that the Leafs made the right moves.
However, the process is a much different argument.
Now, I could write about how Lou was pretty bad in his tenure with the Leafs, especially when it came to turning the team into a contender, but instead I'm going to look at how he hasn't really been a key cog to the Islanders success, as his trades and signings have probably hurt the team from being even better, while relying mostly on the successful systems of head coach Barry Trotz (who got ONE Jack Adams vote this year).
How has Lou impacted this team?
The first thing to look at with a GM's role with a team is to see how they've impacted the current roster. Lou's been there for three years now, so that should be plenty of time to have a solid impact on the team.
These are the players currently on the Islanders roster for their playoff run, colour coded based on which GM brought them in. I put Martin in a lighter red because Lou is currently the reason he's on the team, but he was also a Garth Snow draft pick in his first stint with the Isles, so there's a gray area there. Wahlstrom and Dobson are also lighter because they were drafted when Lou took over, but it would have been just a couple weeks after, so Lou would have had pretty minimal impact on the scouting and drafting, aside from maybe calling the shot on drafting them.
But, as you can see, Lou's impact on the team hasn't really been a whole lot. His most successful moves have been trading for Palmieri and signing Varlamov, but neither of them have really jumped out as crazy moves that turned this franchise around. A majority of the big names on this team were Garth Snow acquistions that finally paid off. All of the top six forwards, most of the top four defensemen, and even one of the two goalies that have sort of rotated this year are here because of Garth Snow. Lou's impact has basically just been depth players.
There is one Lou move I will definitely give him credit for is the hiring of Barry Trotz.
The coaching staff has played a bigger role in this team's success
If years of squeezing good teams out of talentless Predators teams and finally giving the Capitals their first Cup weren't enough to show that Trotz is a great coach, these past few years with the Isles should leave you with no doubt. Sure, his player deployment isn't always the best (Leo Komarov on the top line, really?), but most coaches have those blind spots, and he more than makes up for it with creating a system that effectively turned this team of nobodies into the modern New Jersey Devils.
It seems like a lot of Islanders have taken a big step forward since Trotz took over, and while they haven't been scoring much (their 2.34 5v5 goals per 60 minutes is tied for 23rd in the league over the last few years), they've made up for it at the other end of the ice (their 2.06 5v5 goals against per 60 minutes is third in the league, and their 2.25 expected goals against ranks 8th). Trotz has managed to take any of the random bottom sixers who were pretty bad for the past few years and turn them into an effective player.
I'm not gonna lie, while I thought that Trotz had more of an impact than Lou, I figured that argument was more narrative than actual truth. I did not expect that argument to be so obviously true.
Among the 16 Islanders that have been around for all the Trotz era, only TWO have seen their expected goals share drop since Trotz took over behind the bench, and Leddy and Boychuk's decline is more related to age and injuries than Trotz. Otherwise, every player (although Komarov's +0.04 isn't really an increase), regardless of how good they were before, has seen a boost in their play since Trotz has become the head coach. You could credit that to Lou giving a good team, but I don't think a few depth players can create this kind of an impact. This is all Trotz.
Lou's transactions and cap management have made the team worse than better
This team has become a defensive juggernaut, mostly thanks to Trotz, but there's an argument that this team could probably be a better team, or at least have a bit more skill and finishing talent, if not for Lamoriello. A lot of his trades and signings have given this team a ton of problems that could've been easily avoided.
The easiest place to start is the player he lost right away: John Tavares. There are a lot more factors in this one that don't make this entirely Lou's fault (in fact, Lou was brought in to give a sense of stability), but the fact that Tavares was going to sign with the Isles until a presentation from Lou's replacement on his old team convinced him to join the Leafs probably isn't the best look right off the hop.
There's the Pageau trade and extension, which hasn't completely backfired because Pageau has had a couple of strong playoff runs for the Islanders, but are still massive overpayments, and will probably hurt the team down the road with the lack of assets and cap space.
Oh, it'll actually hurt them right away. That following offseason saw Lou give away his second best defenseman for two second round picks because Toews needed an extension and the Isles didn't have the cap space for it. But could have if not for the Pageau deal.
That's not to say all his trades have been bad. The Palmieri deal has worked out well in this playoff run, although a first is still an overpayment. But that's really about it though.
I now direct you a Steve Simmons tweet quoting a conversation with Lamoriello, because it hilariously sets up the next part I'm going to get to.
Maybe Lou has some sense of humour that we don't know about, or he's just naive, because "too much money and too much term" describes just about every contract he's signed with the Isles. I already mentioned Pageau, but the Isles are littered with others. Lee, Nelson, Eberle, Varlamov, Komarov, Hickey, Martin, ROSS JOHNSTON. Some of these players are good, top six forwards, but all of these players are making too much money on too much term.
And it's cost them. The Toews trade was the obvious one, but it's also meant they can't lock up the players on this team that actually deserve it. Barzal is probably the only skill this team has, Pulock is on his second two year deal, Beauvillier to a lesser extent. All talented players that had to be signed to a bridge deal to stay with the team, something that will just cost them more money on the next extension.
I'd comment on his drafting ability with the Isles, but 1) the only drafts he actually had an impact on are too soon to really comment on, and 2) he's been giving away picks so willy nilly the Isles have only drafted 10 players in those drafts, so there isn't much to comment on.
Lou Lamoriello really isn't good at his job anymore, there's no way to sugar coat it. He's coasting off his reputation of his glory days with the Devils, and the old boys club in the NHL is willing to help him out. Heck, he's probably the leader of the old boys club.
He lucked out when he started with the Islanders because the Washington Capitals decided they didn't want to pay their Cup winning coach the money he deserved, and because of that, he's got a guy who's managed to turn all of the useless junk that Lou has given him into diamonds. And Lou's getting all of the credit.
All statistics come courtesy of Evolving Hockey.
All cap information comes courtesy of PuckPedia.