Around the NHL: Kyle Dubas remains in pursuit of bringing Tomas Tatar to Pittsburgh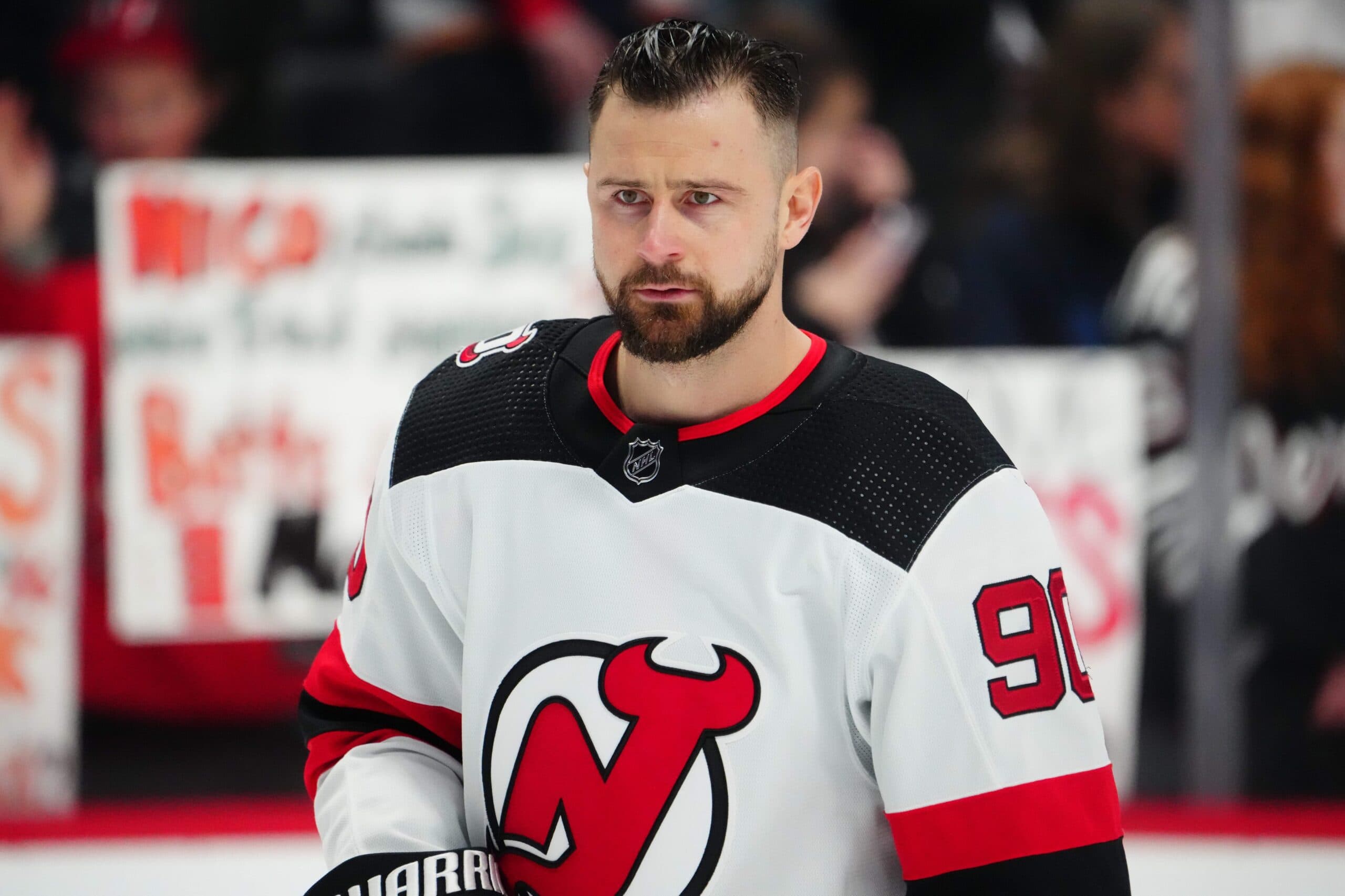 Photo credit:Ron Chenoy-USA TODAY Sports
After beating the Toronto Maple Leafs to the punch with the Erik Karlsson trade earlier this month, Pittsburgh Penguins general manager Kyle Dubas appears to have set his sights on adding a forward to his team's lineup.
According to multiple reports, the Penguins remain in pursuit of unrestricted free agent forward Tomas Tatar, who remains unsigned despite scoring 20 goals and 48 points in 82 games with the New Jersey Devils during the 2022–23 regular season.
The Athletic's Rob Rossi indicated Friday that the Penguins are "keenly interested" in bringing in Tatar, but that he may have to settle for a professional tryout with the club if he can't find a guaranteed contract elsewhere.
Tatar, 32, has gained a reputation over the years as a consistent secondary scorer during the regular season who struggles in the playoffs. The Slovak winger has 455 points in 783 career regular-season games, but just 13 points in 52 playoff contests.
Notably, the Vegas Golden Knights paid first-, second-, and third-round draft picks to acquire Tatar from the Detroit Red Wings at the 2018 trade deadline, but he only played in eight out of the team's 20 playoff gamse while spending most of his time as a healthy scratch.
But there's no denying that Tatar can help a team get to the playoffs in the first place, and the Penguins will need all the help they can get to return to the postseason after failing to qualify in 2023. Previous GM Ron Hextall lost his job as a consequence of that team's disappointing finish.
Dubas has already begun to undo some of the moves made by the previous regime, most notably shipping out underperformers Mikael Granlund, Jeff Petry, and Jan Rutta as part of the blockbuster Karlsson trade. Beyond simply making the playoffs again, the goal in Pittsburgh is to make the most of whatever time Sidney Crosby, Evgeni Malkin, and Kris Letang have left.
During his tenure as Maple Leafs general manager, Dubas guided the Maple Leafs to the playoffs every year but only oversaw one playoff series victory (over the Tampa Bay Lightning in 2023). The Crosby-led Penguins have a much stronger track record of playoff success, although they haven't made it past the first round since 2018.