Around the NHL: The awards this year were… actually good?
Photo credit:Winslow Townson-USA TODAY Sports
I'm not going to lie, I was 100% banking on the awards giving me some kind of spicy content to churn out for this week's column, because the Professional Hockey Writer's Association almost always messes it up in some regard every year. Draisaitl getting the Hart trophy last year, the big-braining to not vote for McDavid in 2017-18, the "giving them their due" era with the Norris trophy in 2015-16 and 2016-17, there's always something that goes wrong.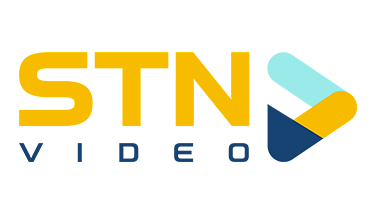 But, not this year surprisingly, even though there were quite a few layups for that this year, and some of the awards going into the big night had some very weird votes. Really, the only award that have a problem with is Lou winning GM of the Year for the second year in a row, but let's be honest, it's voted on by other GM's and executives, so it's 100% the old boys club just giving their cult leader a pat on the back. Still, it was all in all a good year, so let's take a bit of a deeper dive into some of the awards from the big night.
Jack Adams Award
This one wasn't entirely shocking because there were at least two options out of the three that were actually good coaching options (nothing against Dean Evason, but seriously, that was Kaprisov's team, not his). That said, the fact that Brind'Amour and Quenneville actually got recognition this year because their team's ranked second and fourth in save percentage continues to be hilarious. And I'm still mad that Barry Trotz's masterful work bailing out Lou every year got him one third place vote while Lou got an award for it.
Calder Trophy
Speaking of Kaprisov, I had no problem with this award. Obviously, the bigger controversy is whether or not he should be eligible considering his age and experience in the KHL, but he meets the current standards for the award, and he was by far the best at it. Robertson and Nedeljkovic were both very good players, but neither had as much of an impact on their team as Kaprisov did, he actually made them watchable this year.
Selke Trophy
Obviously there were better candidates this year than Barkov, but at least they gave it to him in a year where he actually had good defensive results as opposed to the years where he just had the reputation of being good defensively.
Vezina Trophy
Personally, I think Marc-Andre Fleury is an extremely overrated goalie, who probably only gets the kind of "Hall of Fame lock" conversation because he was at best just okay behind a ton of really good Penguins teams, and then had a good year in Vegas to start their franchise, followed by a couple more just okay years where he coasted on reputation. But, much like Pekka Rinne's Vezina win in 2017-18, it makes sense because he was the best goalie this year. He's still extremely inconsistent, but he was good this year.
Norris Trophy
This was probably the easiest layup for the voters to go off of reputation and not their play this year, with all the conversation going into the playoffs about how Hedman was the best defenseman this season, even though his numbers tailed off significantly in the back half of the season when he was injured. It looked like it was going to be a win solely based on reputation. But, the voters managed to not only give the Norris to Adam Fox in just his second year, they also had Cale Makar in second place. And if you look at the full votes, there were a lot of really surprisingly good names on there. Hamilton was fourth, McAvoy was fifth, Weegar, Chychyrun, Toews, Pelech, and Pulock all had votes as well (although Pelech and Pulock only getting one fifth vote each seems crazy). There were still weird picks, like the Pens writer that voted for Letang, or Darnell Nurse getting votes as well), but it was all around really good.
Hart Trophy
Okay, so McDavid winning it shouldn't have been a surprise, he was far and away the best player this season, and you'd be dumb to think otherwise. But the bigger surprise was that everybody who voted or agreed. The fact that not a single person tried to big brain this award and give it to Matthews because his team did better or MacKinnon just to be a hipster is kind of amazing that there was a unanimous agreement there.
That said, I'd like a word with the two people that voted for McDavid as the MVP, and then voted Draisaitl second amongst EVERYBODY. I'm assuming that they probably just voted based on points.