Around the NHL: The Canadiens may have made the Cup Finals, but the franchise is probably doomed going forward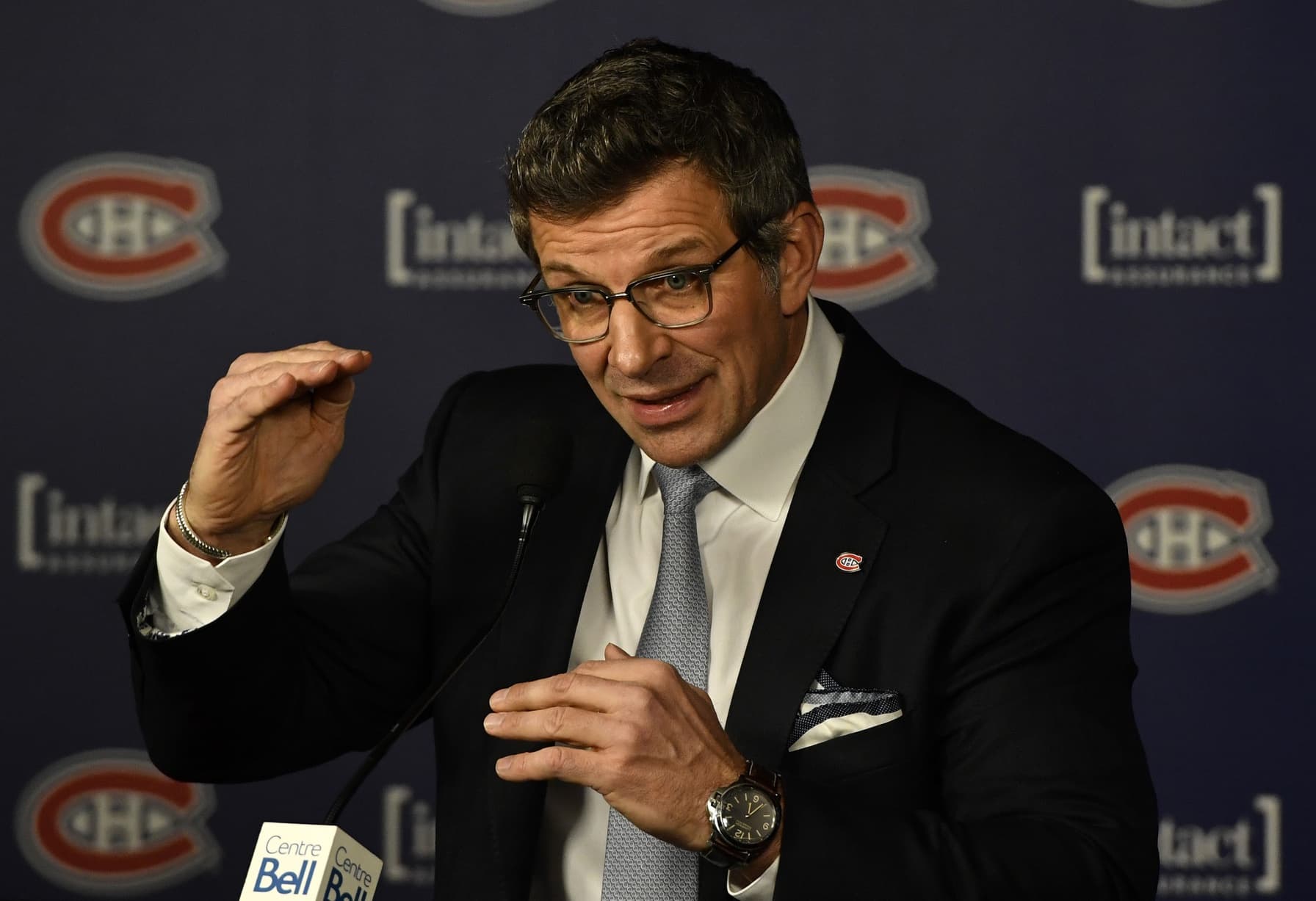 Photo credit:Eric Bolte-USA TODAY Sports
It's always weird writing articles like this, because criticizing a team for being good is a very weird stance to take. Making the Stanley Cup Finals is something that only two teams can accomplish in a season, and it's a lot of hard work to get there. Depending on the trajectory of the franchise, it's a sign of hope that you'll be a contender for years to come, especially if it was the talent and ability of the team that got you there. Just look at the Tampa Bay Lightning making the Cup Finals in 2015, and six years later, they have two Cups to their name.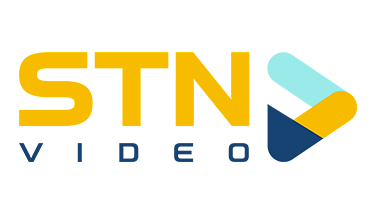 That said, there are two key phrases in that paragraph that mean the most in these kinds of runs: "the trajectory of the franchise" and "the talent and ability of the team". That Tampa team made that Cup finals as a young, up and coming team poised for years of success, making that deep run with a solid 1-2 goalie tandem in Bishop and Vasilevskiy, a strong blueline with Hedman and Stralman at the helm, and a talented forward group led by Stamkos and the "Triplets Line" of Johnson, Palat, and Kucherov before he became the Kucherov we currently know. Not all of these players stuck around, or were as important as they were on that run, but it gave them a foundation to build around, as they added more talent in Point, Cirelli, Sergachev, and McDonagh to create their back-to-back Cup winning teams.
The Montreal Canadiens are not like the 2015 Lightning team.
Now, I'm not going to say the Habs don't have some redeeming qualities within the team. For a good stretch that team had dominating possession numbers, led by Brendan Gallagher and Phillip Danault's phenomenal two way abilities. They have some young, exciting talent in Nick Suzuki and Cole Caulfield to build around, and while Alexander Romanov didn't get into many games, he'll be a part of that core soon. Jeff Petry continues to be an underrated defenseman, and Shea Weber surprised many by still being an effective defenseman at his age. And of course, Carey Price's play through the first three rounds was reminiscent of his earlier days, and a huge reason the Habs got as far as they did.
But, there are a lot of flaws with this Habs team that were masked by this run. It's something that we've seen in a lot of teams, where they'll go on a lucky run, either in the regular season to make the playoffs, or in the playoffs to go deep. The key has always been how the team responds. The 2012-13 Leafs had some luck, and decided the team needed more grit to compete against teams like Boston, and made many horrendous moves, like the Clarkson signing, as a response. The 2014-15 Flames also had a similar run, but they were a bit more long term oriented, with their bold move actually being a smart one bringing in Dougie Hamilton.
Now, I mentioned that the Habs had dominating possession numbers for a stretch, but that doesn't mean the team was good, especially considering when that stretch ended. On February 24th, the Habs were second in the league in shot attempt share with 55.85% and first in expected goal share with 58.12%. I mention that day because that was the day the Habs fired Claude Julien and replaced him with Dominique Ducharme. From that point, the Habs dropped to 53.58% and 50.72% in that regard in the regular season, and then 48.87% and 50.34% in the playoffs. So, they were still fine, but they weren't this dominant possession monster that they used to be, which was the driving force behind their wins.
The Habs finished the regular season going 24-32, but got in because of a weaker division with fewer teams, and the NHL's three point system (11 of those 32 losses were in overtime, so they got a point). Even then, they finished with a point total that would have put them fifth in the West, and sixth in the East and Central. In a full 82 game season, they would've had 86 points, which would've been the second lowest point total from a playoff team in the three point system era. They were middle of the pack in offense, and nearly a quarter of those goals came from a Tyler Toffoli and Josh Anderson shooter bender. This was a very average team with a very average coach, and they very much would have been recognized for that if not for the fact that the Toronto Maple Leafs pulled off one of the biggest choke job in sports history.
Again, credit where it's due. They took advantage of the Leafs squandering an opportunity, were a much better team than the Jets (although that's not saying much), and fully rose to the occasion against a superior Golden Knights team and outplayed them. But, even bad teams have good 13 game runs, the Habs just got fortunate with when that run happened.
It'll take a team willing to go against the status quo to keep this team in the right direction, opting to aim long term at the expense of not being as competitive as this run to the Finals. Marc Bergevin and the Habs are not the team to count on for doing that. Bergevin has consistently had more faith in his roster than he probably should, and that has led to many mistakes that turned the team into what probably would've been not just two, but four straight years out of playoff spot if not for a pandemic. He's consistently made moves that looked good optically (signing Price long term even though that contract was obviously bad, extending Ducharme after this run) instead of going against the norm, and the few times he has, they've been absolutely boneheaded moves (trading Subban, extending Ducharme, exposing Weber in this year's expansion draft and risking losing him because he wants to keep Joel Edmundson and Ben Chiarot for some reason).
Oh, and to make matters worse, they're also likely going to be playing next season without their shutdown center in Danault (who's leaving in free agency), another top six winger in Tatar (who they scratched for no reason anyways), and their second best defenseman in Weber (who'll be out with injury), while moving into a stacked division with at least four teams on paper who will be better than them in Tampa, Toronto, Boston, and Florida, and another one which could surprise others in Ottawa. Sure, there's Detroit and Buffalo as well, but let's not forget that Detroit won all four games against them last year while on a 45 point pace.
Look, I'm not going to sit here and try and say Habs fans shouldn't have been having fun on this run, and shouldn't be happy about the team's success. I'd be super happy if the Leafs were in the same position even if their run was a lucky one. But, don't act like this team is going to do the same going forward.
Yes, in the short term, this could be considered a great success for the Habs. But, short term wise, only one team is truly successful every year, and that's the one that wins the Stanley Cup. Other teams can have success, but that's only moral successes that you can use to build in the long term, like the Sens making a strong run late in the season, or the young talented Hurricanes teams always doing well but just losing to teams that are that much stronger than them.
So, in the short term, the Habs didn't win the Cup, so no success there. In the long term, this is a team that is going to see some of it's better players leave, others regress, and their management is still going to go all in on this otherwise average team thinking it will be a Cup contender again, and probably sacrificing their prospect pool as a result. They have a few good young players, but they aren't exactly the kind of players you build a Cup contender around, and even then, they won't have the depth to back it up when that core is the core in a few years because it'll be sacrificed to help make this team slightly better.
That said, I'm definitely going to sit back, grab some popcorn, and enjoy the show as Bergevin finds some gritty third line center and pay him like a top six center to replace Danault, and replace Weber with another Edmundson/Chiarot type defenseman and be shocked when they still can't score or defend, all while Price returns to his normal self of the past few years and be below average.