Around the North: Julien fired, McDavid McDaviding, and Ottawa is present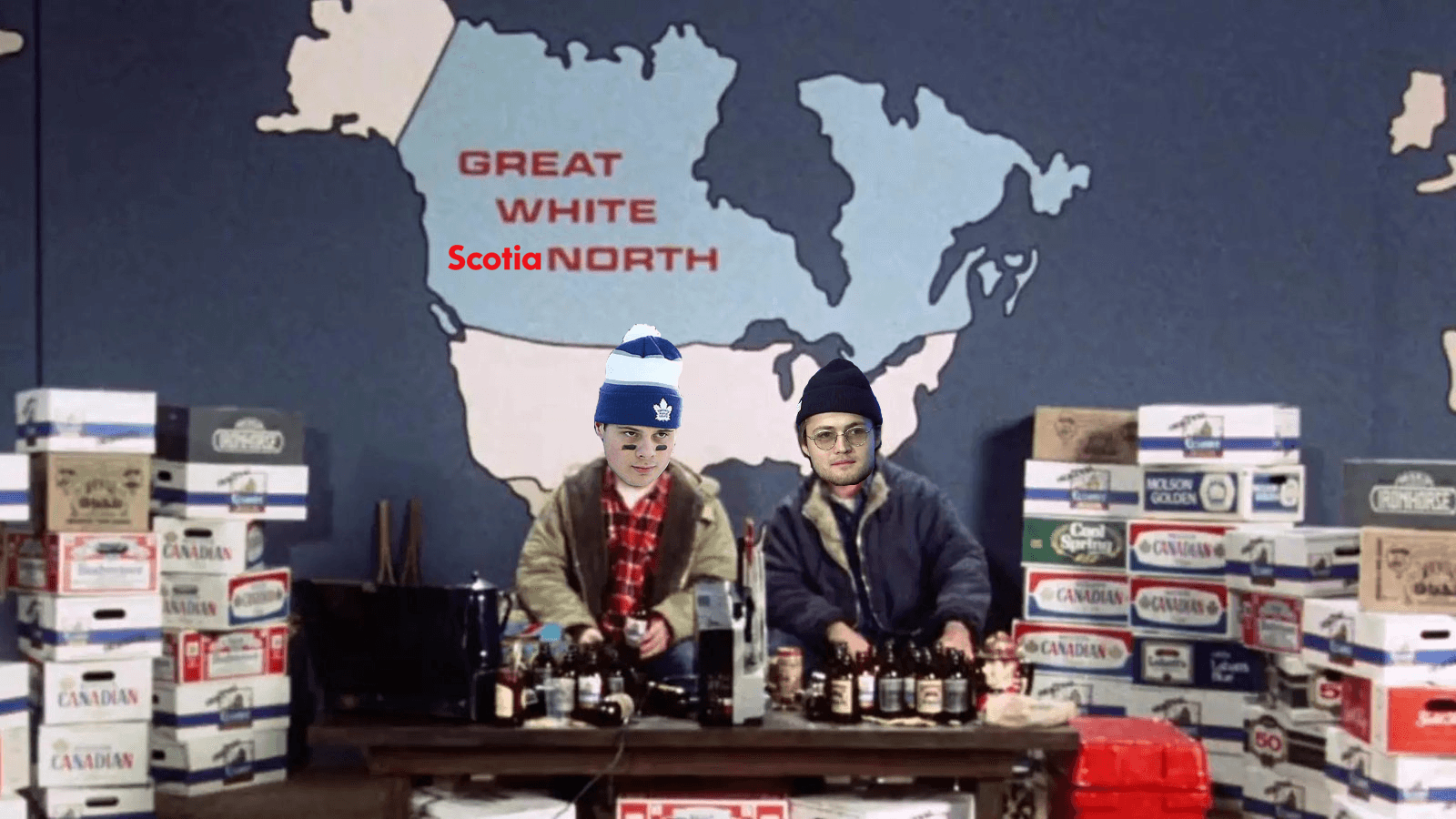 It's a known fact that Toronto is the center of the universe. It's equally known that the Maple Leafs are Canada's team, and to believe other wise would be silly and the cheer for anyone other than the Leafs would be treasonous. That's part of the reason why we have this site and commit so much of our time to bringing you important Leafs content. That being said, I've been told there are still six other teams in the North division and once in a while it don't hurt to acknowledge what's going on with them as well. So we'll do that now.
Edmonton Oilers
It pains me to say that the Oilers are the second best team in the Scotia North Division at the moment. So I'm not going to say that. I'm going to say that the Oilers could be the worst team in the Scotia North Division, but they happened to have Connor McDavid grafted onto them and that takes you a far way. McDavid's 3 goals and 2 assists on the first five Oilers goals on Saturday night against the Flames somewhat proves that point, and as McDavid goes, so do the Oilers. You could point to the preceding game and look at how for only the second time since 2017 the Oilers won without a point from Draisaitl and McDavid, but that would be a jerkish thing to do. Also please note that for only the second time since 2017 did the Oilers win a game without points from their two stars. Honestly blind squirrels have a better success rate with nuts, but I'll shut up and let them enjoy their brief hot streak.
Winnipeg Jets
I grew up a Jets fan, yet I still frequently forget that this team exists, so that probably says something about how exciting they are. The Jets are thriving because they have far and away the best goaltender on this side of the border, and they also have the added bonus of Hellebucyk being healthy. The fact that Dubois is yet to fully become a member of the Jets points to the team having some chance of improving as well. I will remain mystified that people want to ditch Paul Maurice as the coach, but I'm guessing the folks who watch this team regularly (why?) can tell their season is entirely on Hellebucyk's shoulders. What is it about Canadian teams needing a dude named Connor to carry them?
Montreal Canadiens
There are few ships more enjoyable watch sink than the Habs. One of my biggest concerns with Montreal is that they had incredibly competent coaching in Claude Julien and Kirk Muller, but thankfully Marc Bergevin rid us of that concern this morning by letting them go and replaced them with the first two bilingual dudes he could find that had coaches whistles.
There aren't enough words for the joy that Carey Price's contract and save percentage combination bring me, and there is no way this doesn't play out in a hilarious manner.
The Habs looked like they were on the verge of building something in the model of the Bruins cup winning teams, but so much of that was dependent on Julien. Now they are back to looking like the land of misfit toys and I couldn't be happier.
Calgary Flames
I should probably tread lightly here since the Leafs play the Flames and I don't want to alienate our jinx believing readership, which seems to be a significant portion of you. So what I will say is that the Flames might have busted their slump on Monday night against the watered down Leafs, and Tkachuk is back to playing like himself (conveniently when Jake Muzzin isn't in the lineup.)
With the Habs imploding and firing the best parts of their organization after their loss to the Senators, the Jets riding their goaltender, and the Oilers still making daily sacrifices to the hockey gods that McDavid is never injured again, a Flames team that has figured it out could be make moves in this division. But they should keep Sam Bennett.
Vancouver Canucks
It seems like the Canucks have quietly accepted their fate as being the Senators-lite. There isn't any reason to believe they will figure anything out, and with the fact that they've played a lot more hockey than the rest of the division, they've got fewer games to turn around their bad record. It appears that Elias Pettersson has come back down to earth, and Quinn Hughes is dealing with the same thing that most offensive defensemen deal with once their assignments get tougher, and without much else to stand on, the Canucks will enjoy a high pick in an underwhelming draft.
Ottawa Senators
They got Montreal to fire their coaches, so really I can't think of a bad thing to say about them at the moment. Just in the future they'd be doing us a solid if they could leave those 5-1 leads alone.