As free agency dwindles, try-outs come to the forefront: some good PTO fits for the Leafs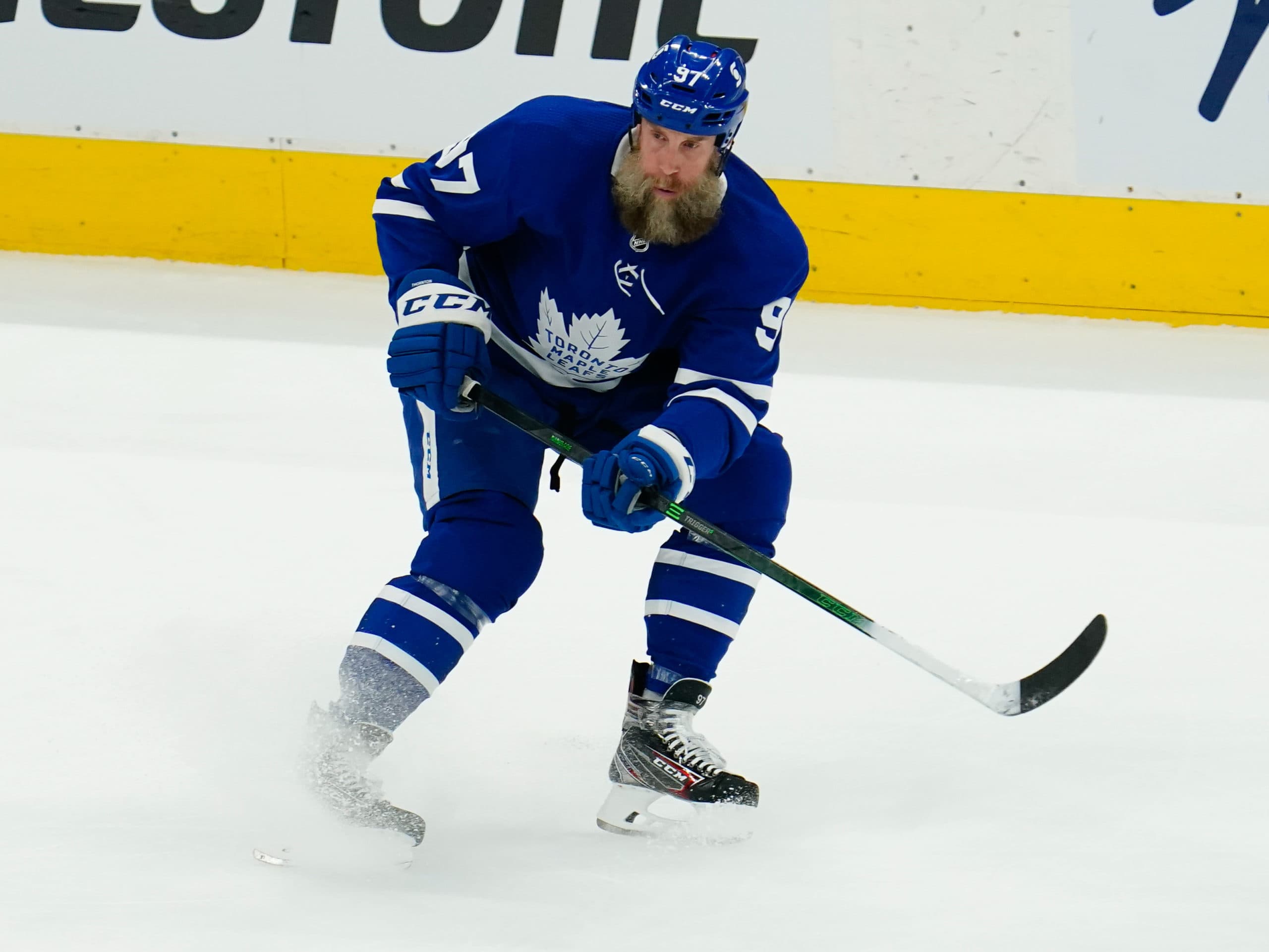 Photo credit:John E. Sokolowski-USA TODAY Sports
There's a certain point each August where the well of news and excitement in the NHL offseason almost completely dries up. We are at that point. The well begins to refill as prospect camps and full team training camps approach, but we're not quite there yet. We're in this weird, quiet dead of the summer for hockey. Some resort to watching baseball or spending time outside with loved ones, but me, I choose to look at what remaining free agents could be good choices to bring to Leafs training camp on a Professional Try-Out (PTO) agreement.
It's quite common for the Leafs to bring in PTO players. Last year, they brought notable forward @Joshua Ho-Sang in on an AHL contract and a PTO for the NHL training camp, however he ended up remaining just with the Marlies without an NHL deal. They also brought in another small playmaking forward in @Nikita Gusev, both of whom did sign with the Leafs or anywhere else. With their skill levels, if some chemistry or a really good fit developed in training camp, then a contract could easily have materialized for either of them. Over the last 3 years, over 40% of players who signed PTOs went on to play at least 20 games in the NHL that season, most with the team they tried out for.
The Leafs have never been afraid to use their high-profile status in the league to give players an opportunity to show what they've got and earn a contract, even if it's with another team. In 2016, they brought what must be a record of 14 PTO players to training camp, including
the recently-retired
@Rich Clune.
In this piece, I analyzed the forwards that are still un-signed and played in the NHL last year, who made less than $4M per year on their last contract, and scored less than 1.3 points per game in their previous season. The assumption being that those players who were paid highly or scored well will probably find a contract soon, before the season starts, or would be too high profile to be willing to accept a try-out agreement. In this group would be forwards like @Phil Kessel or @Victor Rask, and defenders like @PK Subban or @Danny Dekeyser.
What we have left are 18 forwards to pick from, but I'm only going to get into detail on 4 of them. I was tempted to give "listicle" style piece a Buzzfeed-esque title, "you won't believe number 2!", but ultimately found the strength not to.
Joe Thornton
The legendary @Joe Thornton remains unsigned, and with his history having played in Toronto in 2020, it's possible that the Leafs may bring Jumbo Joe into training camp to give him the spotlight he may need to secure another NHL contract. The 2020 Toronto stint left a lot to be desired in terms of performance, but met all expectations in terms of vibes. In 51 games, including the playoffs, Thornton had 6 goals and 15 assists. Much of that came in a short-lived opportunity playing with @Auston Matthews and @Mitch Marner. Before long, he was relegated to a 4th-line role with @Jason Spezza and a revolving door of third linemates.
Last year Thornton signed with the Florida Panthers, scoring 11 points in 35 games including the playoffs. However, come playoff time, Joe played just 1 of Florida's 10 playoff games.
It's no question that Thornton is a competitor and someone who loves the game, and will stay in it as long as the game will let him. If there's anyone that has had a Hall of Fame-worthy career that would also be willing to take a PTO to keep playing, I'd bet on Joe Thornton.
Another couple of former Leafs who could are on our 18-forward list and could make an appearance in Leafs training camp are @Jimmy Vesey and @Tyler Bozak, though I would bet very hard against the latter just based there being a bit too much history with the team.
Jonathan Dahlen 
The Swedish center, at 24 years old, is an interesting candidate for a PTO. @Jonathan Dahlen played for the San Jose Sharks last year, scoring 22 points in 61 games. After being drafted in the second round by the Ottawa Senators, he was released by them and signed a 3-year entry level deal with the Vancouver Canucks in 2017. The Canucks also gave up early on Dahlen, trading him to San Jose. After a few years in the AHL and Sweden, last year, the Sharks made a big effort to tap into the skill Dahlen displayed in development leagues by playing him with their top forwards, @Logan Couture and @Timo Meier.
Dahlen could definitely be an interesting player to have come try out, with a potential skill player to threaten other teams from the 4th line.
Johan Larsson
After coming off of a 2-year $1.4M AAV contract with Arizona, where he was traded at the deadline to the Washington Capitals, @Johan Larsson is still seeking an NHL contract. As of yet, no team has offered him such an opportunity, but perhaps Toronto will, or even a try-out. There's been a groundswell around Larsson to the Leafs building within the 'analytics-inspired' fanbase, as he's shown himself to be a really effective depth player.
He was injured for a large part of the early 2021-22 season, but ended up scoring 23 points in 49 games, including 2 points in 6 playoff games with Washington. The Goals Above Replacement model by Evolving Hockey rates him as having added 0.836 GAR per 60 minutes of ice time last season. For context, that's 50th best of all forwards, and better than all Leafs forwards except for the Matthews, Marner and @Michael Bunting line.
His major contribution comes on the defensive side of the puck, as shown by his player card below:
While not a flashy, offensively gifted player, there's a benefit to having a backup @David Kampf on the roster, including having the option to trade Kämpf if need be.
Alex Chiasson
If you're looking for semi-consistent depth scoring, look no further than @Alex Chiasson. Having spent most of his career in Canada with the Senators, Oilers, Flames, and most recently the Canucks, Chiasson is probably a name familiar to readers. Last season, Chiasson tallied 13 goals and 9 assists for the Canucks in a totally inconsistent role. In 67 games, he didn't spend more 60 minutes of even strength ice time with any combination of 3 forwards (
shoutout to Dobber Sports for the line combination ice time tool
). This generally indicates that his role primarily included playing on a 4th line that was constantly in flux.
The right winger could be an interesting option to fill the void left by @Jason Spezza, who now fills the role of Special Assistant to the GM instead of 4th line right wing.