Auston Matthews and Jack Campbell are the Leafs All-Stars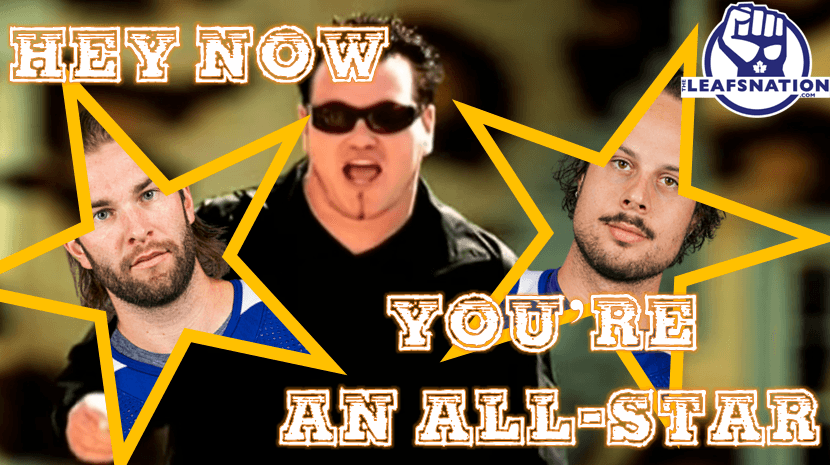 If I were to ask you which two Leafs would you most like to see get some rest over the All-Star weekend, you'd probably answer Jack Campbell and Auston Matthews. And to that the NHL will say you're shit out of luck because…
Well here we are. And while it's undoubtedly a feather in Auston's cap that he won the fan vote in such a deep division to be the team All-Star, and that Jack Campbell now has yet another accomplishment to use against the Leafs as he negotiates his contract this summer, the cynic in me still wishes that more Habs fans showed up for Nick Suzuki and Jake Allen and we could rest the stars instead of sending them off to Vegas for a weekend, especially with Auston still not having tested positive for COVID.
Considering that the Olympics aren't happening and we don't need to worry about that ruining the Leafs stars from that, maybe I should take the shut the hell up approach, and shift back to the positives here.
We are celebrating seasons that have Matthews and Campbell in contention for some major awards as well, and have kept the Leafs at the top of the league. They are certainly players deserving of being celebrated and today we're doing that.
Atlantic Division (All-Star appearances)

F 

Drake Batherson

, OTT (1st)

F 

Patrice Bergeron

, BOS (3rd)

F Jonathan Huberdeau, FLA (2nd)

F 

Dylan Larkin

, DET (2nd)

F Auston Matthews, TOR (4th)*

D 

Rasmus Dahlin

, BUF (1st)

D Victor Hedman, TBL (3rd)

G Jack Campbell, TOR (1st)

G Andrei Vasilevskiy, TBL (4th)
Presumably players like William Nylander and Morgan Rielly are notables who deserved consideration, and with just two defensemen on the Atlantic roster it seems like we are a collision course with Rielly being a possible replacement selection, although I don't doubt Detroit will show up for Seider as well, and again (somewhat cynically) we are going to see a lot of players opt out or have convenient injuries before the game is played.
The NHL has also released it's "Last Man In" voting and the Leafs player on that list is John Tavares. He is up against Charlie McAvoy, Steven Stamkos, Tage Thompson (LOL), Aleksander Barkov, Tyler Toffoli, and Brady Tkachuk.
It does seem silly that we are looking at a lineup that includes Nick Suzuki, Dylan Larkin, and Drake Batherson, but not Aaron Ekblad, Brad Marchand, or David Pastrnak, so the Atlantic has plenty of places to go.
The All-Star game will be played on February 5th.