Auston Matthews cemented himself as one of the best in the league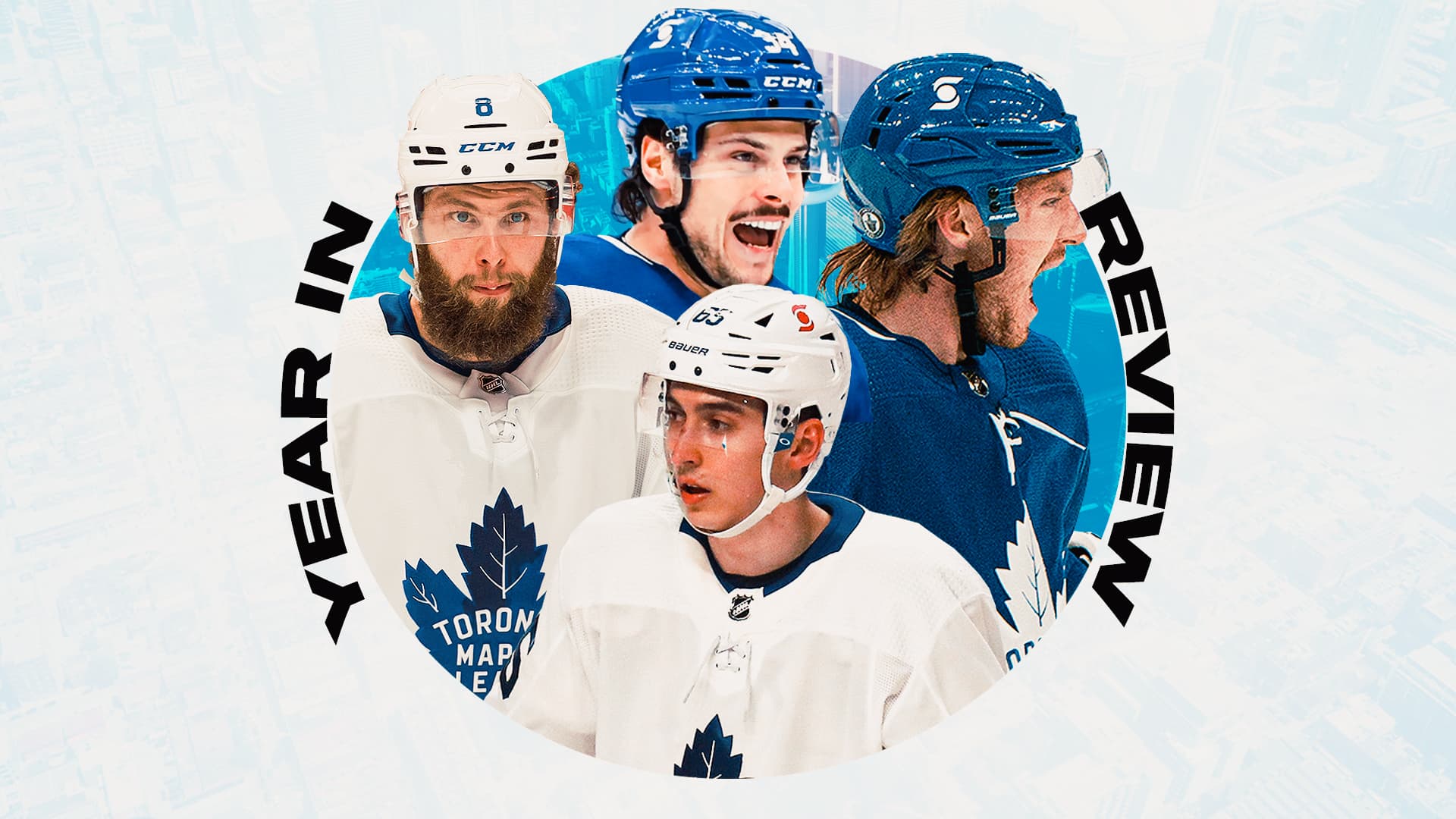 Photo credit:Nick Barden
For years, Leafs fans have been singing the praises of Auston Matthews, the big star on the team, and how he should be considered one of the best in the league, both for his insane shooting and finishing ability, but also for the rise of his all-around game over the last few years.
This year was finally the year he got the recognition as one of the best in the league. He exploded for 41 goals in a shortened season, leading the league by 8 goals and finished tied for fifth in points despite missing four games as well. He ended up with the Rocket Richard trophy, and nominations for the Lady Bing, Ted Lindsay, and Hart Trophy.
He was on a whole other level that even Leafs fans hadn't seen, and finally got the recognition he deserved from outside of Toronto, after years of being "overrated" because he was on the Leafs. He's the best goal scorer in the league, and he's one of the best players in the league right now.
And he's a Toronto Maple Leaf.
Season Recap
It was a "slow" start for Matthews by his own standards, as this was actually his first season where he didn't get at least a goal in the season opener (he had nine in the previous four), and it ended up taking him until the third game to finally get one. But once he got his first, he didn't stop, leading the league despite missing four games, and also having a wrist injury (if you take out the speculated 10 games where he had the wrist injury, Matthews actually had 38 goals in 42 games).
But this wasn't just a really good season, it was one of the best in the history of the game. Matthews 0.79 goals per game is the 35th best in the history of the game, and just the second best since Mario Lemieux scored 69 in 70 games in 1995-96 (Ovechkin's 65 in 82 in 2007-08 being the other one). It would've seen him hit 64 in a full 82 game season, 10 more than Rick Vaive's franchise record.
Of course, Leafs fans knew that it didn't really matter. What mattered was how he, and the team, played in the playoffs, especially with one of the easiest paths to the Cup they'd probably get in this era. And unfortunately for Leafs fans, that didn't happen.
A Tavares injury certainly made things trickier for Matthews, as the Montreal Canadiens now only had one high end scoring line for shutdown center Phillip Danault to focus on. Matthews was still okay, putting up five points in the seven game series, especially considering the rest of his line was pretty much useless, but as their best goal scorer, everybody was hoping for more than one goal in that series.
Because of this, the microscope will be ever so focused on Matthews, Marner, and the rest of the core as they try to prove that they can actually win, because until we see it, it's hard to prove it.
By the Numbers
I could go on about how great of a goal scorer Auston Matthews, but its far from the only tool he has at his disposal.
There's been a lot of talk about the improvement in his all-around game over the years, and the numbers certainly back that up. His expected goals share have basically seen an increase throughout his first five seasons, posting 51.89%, 51.65%, 52.43%, 55.65%, and 60.72% this year, which ranked 14th among forwards in the league, and sixth among forwards not on the Colorado Avalanche.
From a pure defensive perspective, that improvement is also very evident, as his expected goals against per 60 minutes has seen drastic improvement these past couple seasons, going from 2.79, 2.8, and 2.87 in his first three seasons to 2.35 and 2 this year, which ranked 90th among forwards this year. Not quite Selke level defense like some fans were pleading for, but if it keeps trending this way, it should be a conversation in a few years.
His discipline is also well recognized, particularly with his second consecutive Lady Byng nomination. He took only five minor penalties this season, which was tied for 15th in the league among players with over 1000 minutes played. He only drew 14, but that has more to say about the officiating in the sport than his own skill. All in all, he had a +9 penalty differential, tied for 24th in the league.
His impact can't be understated either. This season saw Matthews finish sixth in the league in goals above replacement at an even 16, worth almost three wins just on his own (which is a lot for one player). It also is something that would be much higher if not for a very poor power play for most of the season from the Leafs, which made his power play offense impact a -0.1 goals above replacement. His even strength offensive impact was really good however, as his 12 goals above replacement was 4th behind McDavid, Draisaitl, and Nurse.
And as his regularized adjusted plus-minus shows, he was an all-around force regardless of his teammates or his competition.
Where do they go from here?
Auston Matthews will be back next year, and he will still be one of the best players in the league. Even if this year's playoff performance causes management to make a massive change and move one of the big four, Matthews is the last to consider, unless he's the one that wants out.
Of course, with each passing year of not making it out of the first round, that anxiety of Matthews leaving at the end of his five year contract grows, but for now, it doesn't seem like he wants to leave.
As far as his regular season performance goes, there isn't really anywhere else to go for Matthews, aside from being better than McDavid or breaking Gretzky's single season goal record, but his playoff performance is where there is certainly room to grow. We haven't quite seen him take over the game at that stage yet, so maybe next year will finally be that year, but at this point, it's his choice to make.