Auston Matthews goalscoring picking up steam for the Toronto Maple Leafs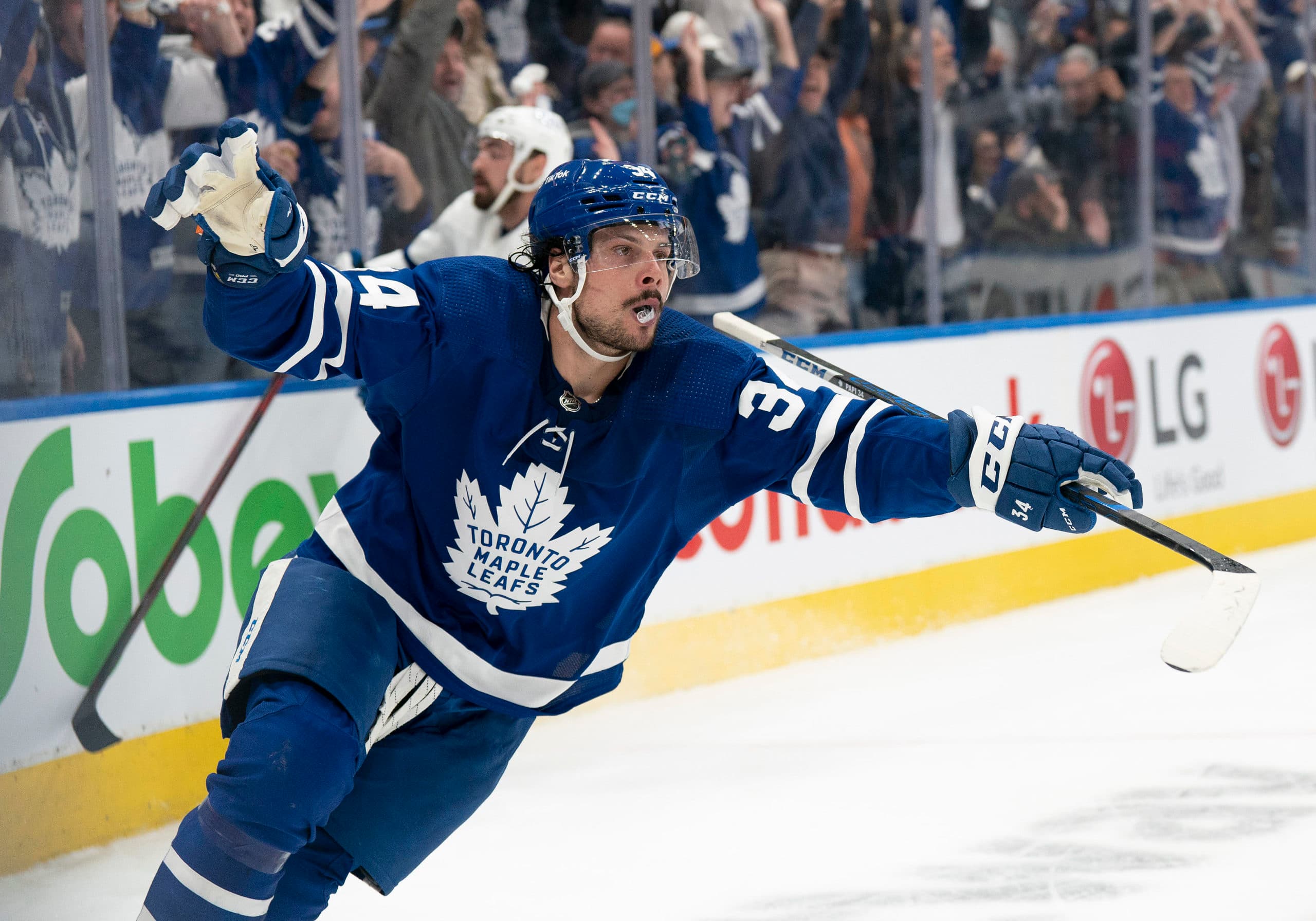 Photo credit:Nick Turchiaro-USA TODAY Sports
Auston Matthews scored twice against the Boston Bruins to give the Toronto Maple Leafs a 2-1 victory as well as improve his individual numbers this season.
Through the first 12 games of the 2022-23 season, Matthews has netted six goals after having a slow start that raised plenty of eyebrows in the centre of the hockey universe. After claiming the Rocket Richard Trophy last year with a historic 60 goals, many have been surprised by Matthews' lack of luck in front of the net.
With two goals against the Bruins seeing Matthews score in three consecutive games, with goals coming against the Philadelphia Flyers and Anaheim Ducks, it's clear that the reigning Hart Trophy and Ted Lindsay Award winner is getting back to his regular performance levels.
In reality, there should never have been much concern over Matthews' lack of goals out of the gate this season. In fact, his current total puts him squarely at the same pace as this time last season, where he had six goals through his first 12 games once again.
The biggest difference between this year and last is that Matthews did not take four games to register his first point of the season this time around. Even after that slow start last year, Matthews had similar numbers to this season's 12 points and point-per-game pace, having five assists and 11 total points by November 12th 2021.
After starting slow, Matthews then went on an unbelievable run that saw him smash the Leafs' single season record for individual goals, and there should be hope and belief that the American centre can recapture last season's magic and put up big numbers once again.
After a disappointing trip to California, the Leafs are once again showing spark and have bounced back thanks to Matthews' goals, now sporting a 6-4-2 record after floating nervously close to .500 less than a week ago.
Now that Matthews has scored in three consecutive games, it gives Sheldon Keefe's side something to build on, especially in terms of confidence after dealing the Bruins just their second loss of the season. Seeing their star player build momentum and go on another goalscoring run will undoubtedly help quieten the naysayers and have the team looking like what is expected of them.
What should also give the team and fans alike even more hope is the fact that Matthews is still currently shooting far below his career average shooting percentage. He currently sits at 9.8% this season, well below the 16.2% he has averaged since his rookie season and even further below last season's 17.2%, which itself ranks just third compared to the 18.5% and 18.2% he averaged in 2020-21 and 2017-18 respectively.
Additionally, the Leafs currently sport an impressive 3-0-2 record in the games that Matthews has scored at least one goal this season. This accounts for more than half of the team's current season total and shows that whenever Matthews hits the net, there's a distinct expectation that the team can come away from games with one point at the very least.
Even without scoring, whenever Matthews is on the ice it gives the Leafs an edge. So far this season, the team has a 71.35 xG% when Matthews plays, which is currently higher than any season in his career to date by at least 4%.
If there's ever a player the Toronto Maple Leafs can put their faith in, no matter how tough things appear to be going, it's Auston Matthews. He has yet to overtake team captain John Tavares for the team lead in goals but, even though the veteran has arguably been performing at his best this year since his first in Toronto, it's inevitable that will happen sooner rather than later.
As Matthews regains his usual high level of performance, so too will the Leafs' results improve and push the team towards the top of the Atlantic Division once again.