The best players selected at every position the Leafs draft in 2023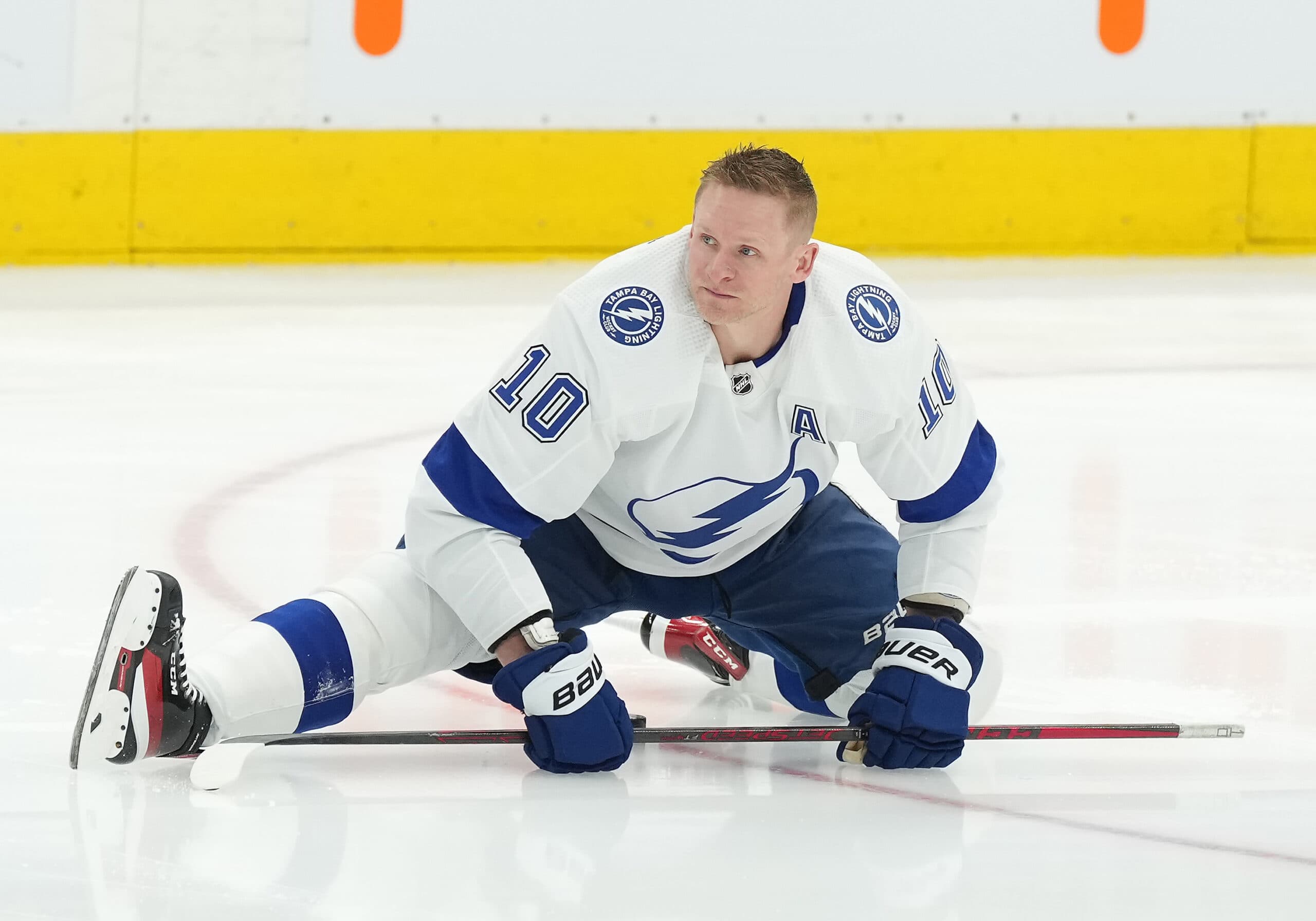 Photo credit:Nick Turchiaro-USA TODAY Sports
Heading into the 2023 NHL draft, the Toronto Maple Leafs hold onto three picks, located at 28th, 153rd, and 185th in the selection process. Whether they end up selecting in those positions is anyone's guess as a number of rumours have been circulating around Toronto shopping their first round pick, as well as the sheer frequency that later picks are passed around in various trades.
For now however, let's take a look at what the best case scenario may be if Toronto does indeed decide to stand pat and select at these three positions. Who were the best players taken 28th, 153rd or 185th overall, and what do draft picks in those range typically look like? The NHL draft is an exciting time, as it's not entirely dissimilar to buying a handful of lottery tickets. Which ones will be duds, and which will make you feel like you hit the jackpot?
With the 28th overall selection…
Best player selected: Corey Perry
Honourable mentions: Justin Williams, Mike Richter
Toronto's 28th overall picks: Jeff Jackson (1983), Daniel Marois (1987)
Recent NHLers: Nils Lundkvist, Anthony Beauvillier
As a pick that's been a first round selection since the NHL expanded to 28 teams in 1999, there have been some excellent players selected 28th overall. Former Hart Trophy winner Corey Perry just barely nudges out Captain Clutch himself Justin Williams, with Stanley Cup champion Mike Richter also providing plenty of value.
The Toronto Maple Leafs have actually done fairly well in this position in the past, hitting on their only two 28th overall selections. In 1983 Toronto selected winger Jeff Jackson, who would go on to have a respectable 263 game NHL career. Just a few years later, in 1987 Toronto selected winger Daniel Marois out of the QMJHL who seemed like a superstar in the making, scoring over 30 goals in each of his first two season with Toronto before his numbers rapidly declined, eventually getting traded to the Islanders in a deal for Ken Baumgartner. In total, Marois would score 117 goals across 350 NHL games, the majority of both with the Maple Leafs.
The position has produced some solid prospects in recent years as well with Anthony Beauvillier and Nils Lundkvist already solidifying themselves as full-time NHLers. Top prospects Shane Bowers and Ridly Greig are among the most recently selected at 28th.
With the 153rd overall selection…
Best player selected: Craig MacTavish
Honourable mentions: Scott Darling, Ken Belanger
Toronto's 153rd overall picks: Steve Brennan (1986), Roger Elvenes (1988), Alex Berry (2005), Ty Voit (2021)
Recent NHLers: Olle Eriksson Ek
Currently a 5th round selection, but once upon a time 153rd overall was considered a tenth round pick. Despite being so late in the draft, a handful of recognizable names have come through in this position with power forward turned coach Craigh MacTavish easily leading the way. MacTavish's 1093 NHL games and 480 points amount to more than every other player selected 153rd combined. 
Stanley Cup winner Scott Darling, was also taken in the position as well as former enforcer and one-time Maple Leaf Ken Belanger. In recent years, the pick has failed to produce any regular NHL players, though Olle Eriksson Ek (younger brother of Joel) did make his NHL debut in net for the Ducks last season, six years after being drafted.
Toronto has selected 153rd overall four times in franchise history, and while none have amounted to any NHL games played, that seems like it could be changing soon. In 2021, Toronto selected Sarnia Sting winger Ty Voit with the fifth round selection, and since then Voit's stock has rocketed up the charts. After scoring only 28 points in his rookie OHL season, and missing an entire year due to the COVID-19 pandemic, Voit returned with a bang scoring 80 points in 2021/2022 and 105 in 2022/2023. After adding another 16 points in 16 OHL playoff games, Voit will now be looking to become the first non-goalie selected 153rd to make the NHL in nearly two decades.
With the 185th overall selection…
Best player selected: Jim Thomson
Honourable mentions: Sasha Chmelevski
Toronto's 185th overall picks: Marty Feschuk (1974), Nikita Korostelev (2015), Vyacheslav Peksa (2021)
Recent NHLers: Sasha Chmelevski (2017), Calvin Thurkauf (2016)
Deep in the later phases of the NHL draft, it's no surprise that no notable names have been selected with the 185th overall selection. Jim Thomson, selected in 1984 by the Washington Capitals is the only player to ever surpass 100 NHL games after being taken in the position, with the journeyman enforcer playing for six different teams and putting up 416 penalty minutes in that time.
The vast majority of players selected here never go on to play in the NHL, although in recent years, the pick has seemed to fair a bit more favourably with a handful of those selected over the past 20 or so seasons at least getting a cup of coffee in the league. The most notable of these is 2017's Sasha Chmelevski who despite being drafted by his home-state San Jose Sharks, decided to leave for the KHL just as he was starting to see more frequent NHL time. 
Much like the 153rd pick, Toronto has selected a number of times at this position without any NHL action to show for it thus far, although that again seems like it could be changing. In 2021, the team selected Vyacheslav Peksa out of Russia, who like Voit, saw his value skyrocket in the two following seasons. Since being selected, Peksa has been one of the most promising young goalies in Russia, putting up a staggering .936 save percentage during his last season in the MHL, Russia's junior league. This past year, Peksa graduated to the VHL, Russia's equivalent of the AHL, and had an excellent rookie season as the starting netminder on a bad team, putting up a respectable .921 save percentage during his first pro season. 
Just over a month ago, Toronto even signed Peksa to an entry-level deal, suggesting that the netminder could be playing for the Marlies as early as next season – in which he'd be just one emergency call-up away from becoming the first goalie ever selected 185th overall to make the NHL.