Bobrovsky shines again as Florida sweeps the first two in Toronto: Game Highlights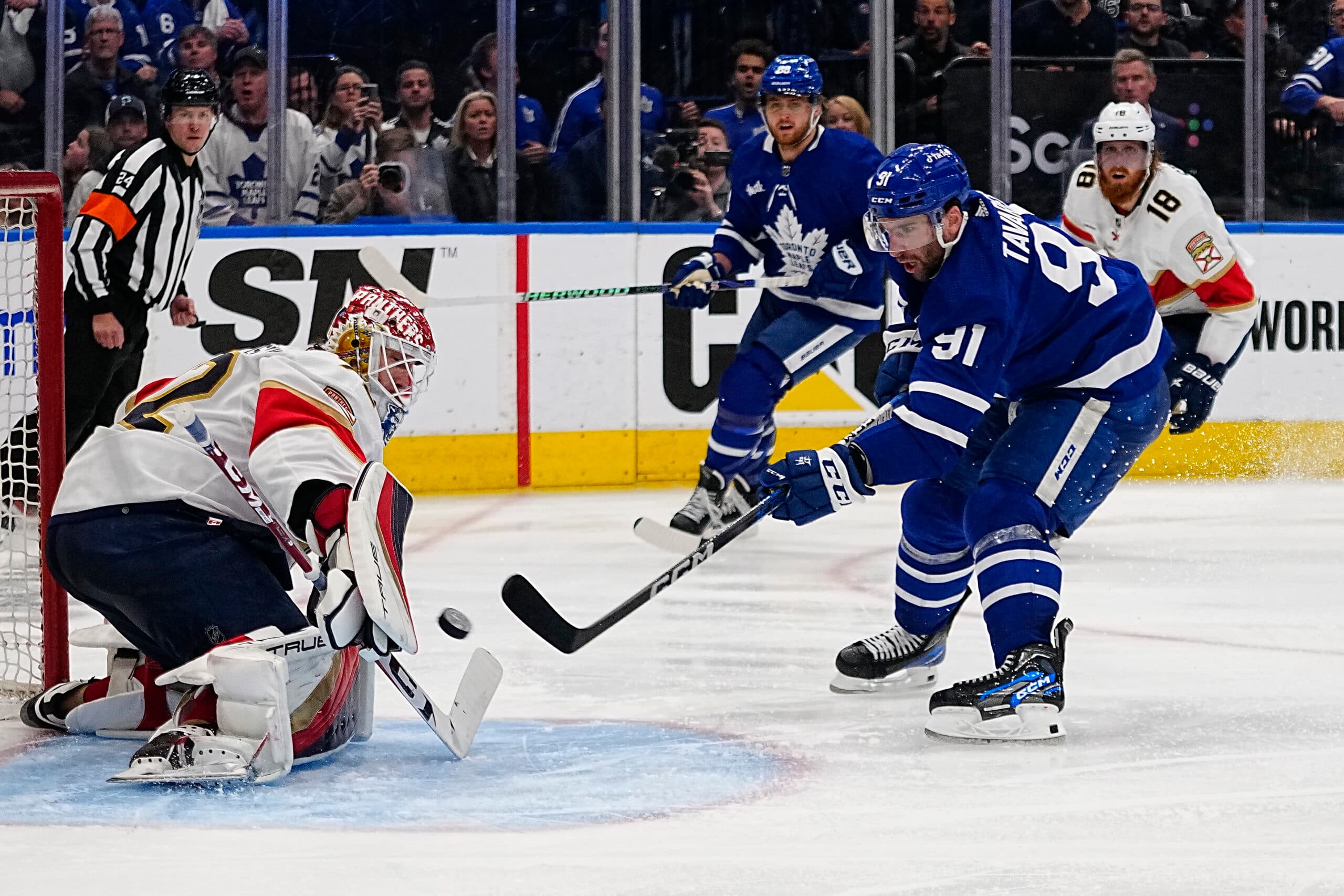 Photo credit:John E. Sokolowski-USA TODAY Sports
Much like game one, the Leafs were the better team for most of the night on Thursday. A couple defensive lapses early in the second period combined with another stellar goaltending performance from Sergei Bobrovsky have Toronto down two games heading on the road. Below are the highlights from the game.
Alex Kerfoot opened the scoring early. After sustained pressure, Luke Schenn threw the puck on net from the point and Kerfoot cleaned up the rebound…
A few minutes later the Leafs doubled their lead with a powerplay goal. Mitch Marner picked up a loose puck, faked out the defenders and set up Ryan O'Reilly with a cross crease pass…
Later in the first the Panthers got on the board. They created a turnover with their aggressive forecheck on a dump in. Sam Reinhart found Anton Lundell in front and he easily beat Ilya Samsonov…
Before the period ended Samsonov kept the Leafs on top. He denied Aaron Ekblad all alone in tight…
It didn't take long for Florida to tie it up in the second. William Nylander turned the puck over at the blue line and Sasha Barkov made it 2-2 19 seconds in…
47 seconds later the Panthers took the lead. More sloppy play from the Leafs cost them a goal. Mitch Marner and Auston Matthews failed to clear the zone and just like that they're down 3-2. Gustav Forsling with his second goal of the playoffs…
Matthews had a high quality scoring chance on a powerplay late in the second. Sergei Bobrovsky turned away his wrist shot from the slot…
Both goaltenders made crucial saves early in the third period. Samsonov denied Sam Bennett in close. Then Bobrovsky stoned Tavares off the rush…
Partway through the period an aerial pass from Anthony Duclair sent Carter Verhaeghe in on a breakaway. Another huge stop by Samsonov to keep Toronto in it…
The Leafs had a ton of pressure throughout the rest of the game. It seemed inevitable they would tie it up. Instead it was the Bobrovsky show again. This pad save on Nylander was one of his best. Leafs drop game two. 3-2 Florida final.