Brad Treliving has set the Maple Leafs up for success this season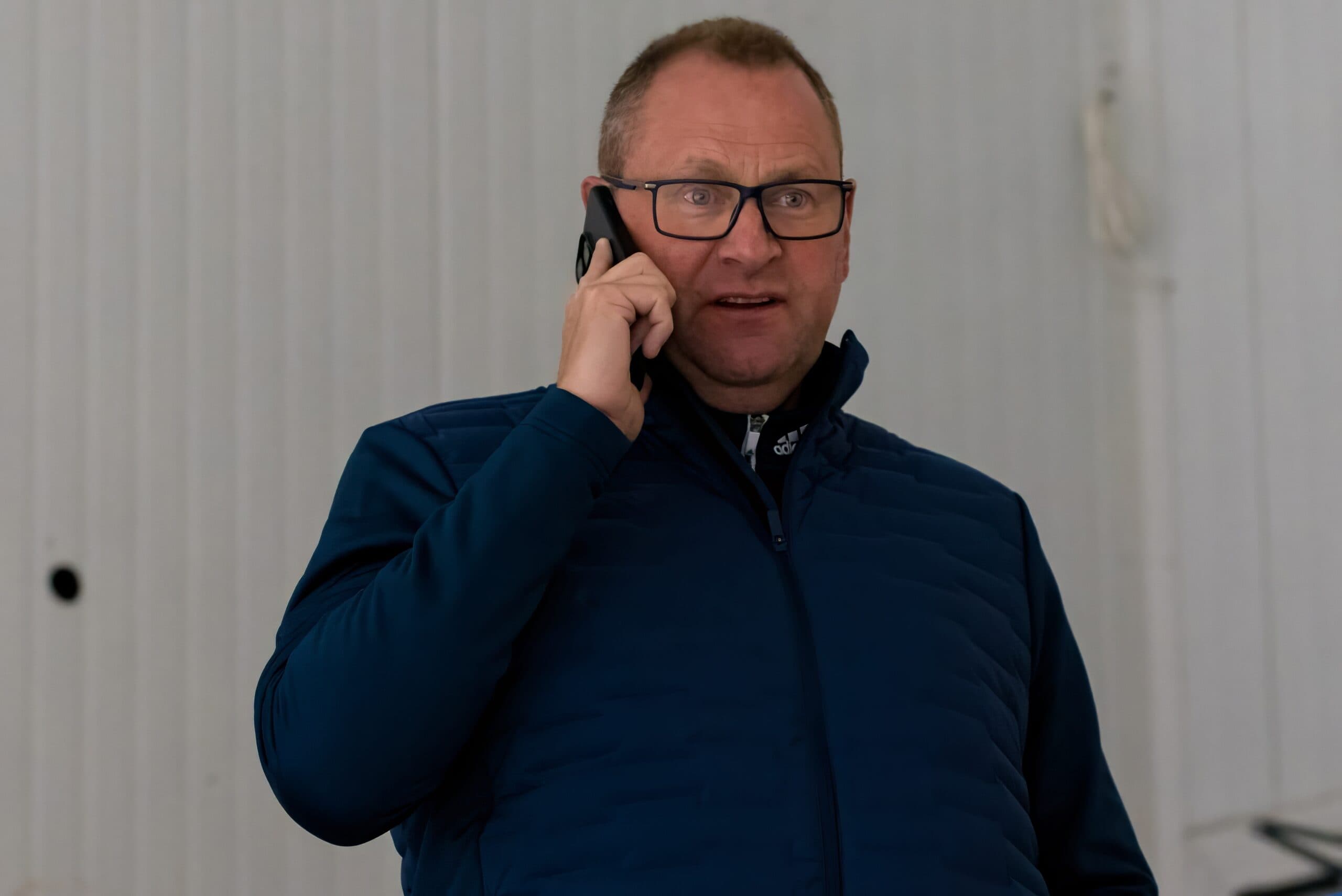 Photo credit:Steven Ellis/Daily Faceoff
Toronto Maple Leafs general manager Brad Treliving has done his part to set up his team for success. The roster is set, it's as deep as ever and he has his fingerprints all over it.
Sure, Kyle Dubas did a lot of heavy lifting before landing on his feet in Pittsburgh, but we shouldn't discredit all the moves
Treliving has pulled off
since being hired this summer. Some have been much bolder than others, however, the impacts will be felt throughout the entire lineup and the entire season.
Busy Summer Behind Leafs GM
With David Kampf locked
into a new four-year deal at $2.4 million per season to kick off his tenure, the Leafs GM sealed some team depth. Kampf has been an unsung hero throughout his tenure as a Leaf and while he doesn't ever light up the scoresheet, his ability to shut down opponents and run the Leafs penalty kill should not go unnoticed.
Tyler Bertuzzi is the perfect fit
for the Maple Leafs top line and appears set to have a huge year. Sportsnet insider Elliotte Friedman previously expressed belief in the idea of the former Red Wing staying long-term, so Treliving's work isn't done there. It was a great move by the Leafs' GM to recognize the need in the summer and sign him to a one-year deal when he had better offers from other teams.
The same goes for Max Domi. He had better offers elsewhere but after speaking with Treliving felt comfortable enough to risk a one-year contract and hope the conversation could eventually continue to stick around Toronto long-term. Both Bertuzzi and Domi provide some nice depth at left wing and Domi can slide down the middle should an injury occur, or if Coach Keefe wants to mix up his lineup.
John Klingberg is another potentially great addition who Treliving locked in for this season. He's the perfect bounce-back candidate on the Leafs blueline and someone who should fit in perfectly on the top power-play unit. Klingberg could put up some big numbers, which could actually price himself out of Toronto next summer. But that's for 'future Treliving' to worry about.
Last when it comes to the additions is Ryan Reaves. This move may have been the one move that was hardest to get the fans on board with, just based on the fact he's 36 years old and was given a three-year deal. Sure, Toronto needed some more toughness and sandpaper but this is one move that may be talked about down the road. After a bunch of home runs, the GM is bound to strike out at least once and this could be it.
Treliving Pulled Trigger to Open Up Roster Spot(s)
Another move Treliving should be getting some serious kudos for was trading Sam Lafferty to the Vancouver Canucks for a fifth-round pick. The move opened up some money and a roster spot for the Leafs to give Fraser Minten a longer look at third-line centre.
Another Dubas product, Minten has impressed a ton throughout camp and looks like the real deal. He's smart beyond his years and defensive sound which is perfectly suited for a spot on the Leafs' third line alongside Matthew Knies and Calle Jarnkrok. The three are practicing together once again as the Leafs finalize their roster and look set to start the year together when things kick off for real on Oct.11 against the Montreal Canadiens.
Treliving could have played hardball with Keefe and tried to lure him to play Nylander at centre to start the season, which was his suggestion once camp opened. However, Minten's forced his way into the door, so good on the Leafs GM to do whatever he could to keep the youngster in town.
Bring On the In-Season Adjustments
Injuries, underperformers and chemistry come into play a ton throughout the season so the work is far from over when it comes to Treliving's to-do list. He'll be active in trade talks throughout the entire season, probably looking to upgrade on the blue line at some point.
As we've seen throughout his tenure in Calgary, the Flames' defence was usually made up of a couple of long and lanky defenders who love to play an in-your-face aggressive style. The Leafs don't have that at all among their mix, so this could be something Treliving addresses at some point this season.
The top-six forwards and depth up front appear to be set and this isn't likely an area the Leafs GM focuses on at all this season. It may be the deepest group of forwards the team has rostered in a long long time.
Goaltending as well is in fine shape with Samsonov and Woll leading the charge. If Martin Jones is claimed on waivers, Dennis Hildeby could see a game or two should an injury take place. But if something major happens to one of Woll or Samsonov, Treliving will need to address this with a significant trade. Let's hope this doesn't land on his desk at some point this season.
Despite some fans not being happy about Dubas leaving town and especially in the fashion he did, it hasn't taken long at all for some to warm up to Treliving as the Leafs' new leader. He's not shy to make a bold move, he's a nice mix of new-school and old-school and so far as the Maple Leafs GM, he's passed the test with flying colours. There will be many more questions to come as the test continues, but for now, it's time to give Treliving some credit for setting up this hockey team for success.