Brendan Shanahan to "immediately begin the pursuit" of finding new Maple Leafs GM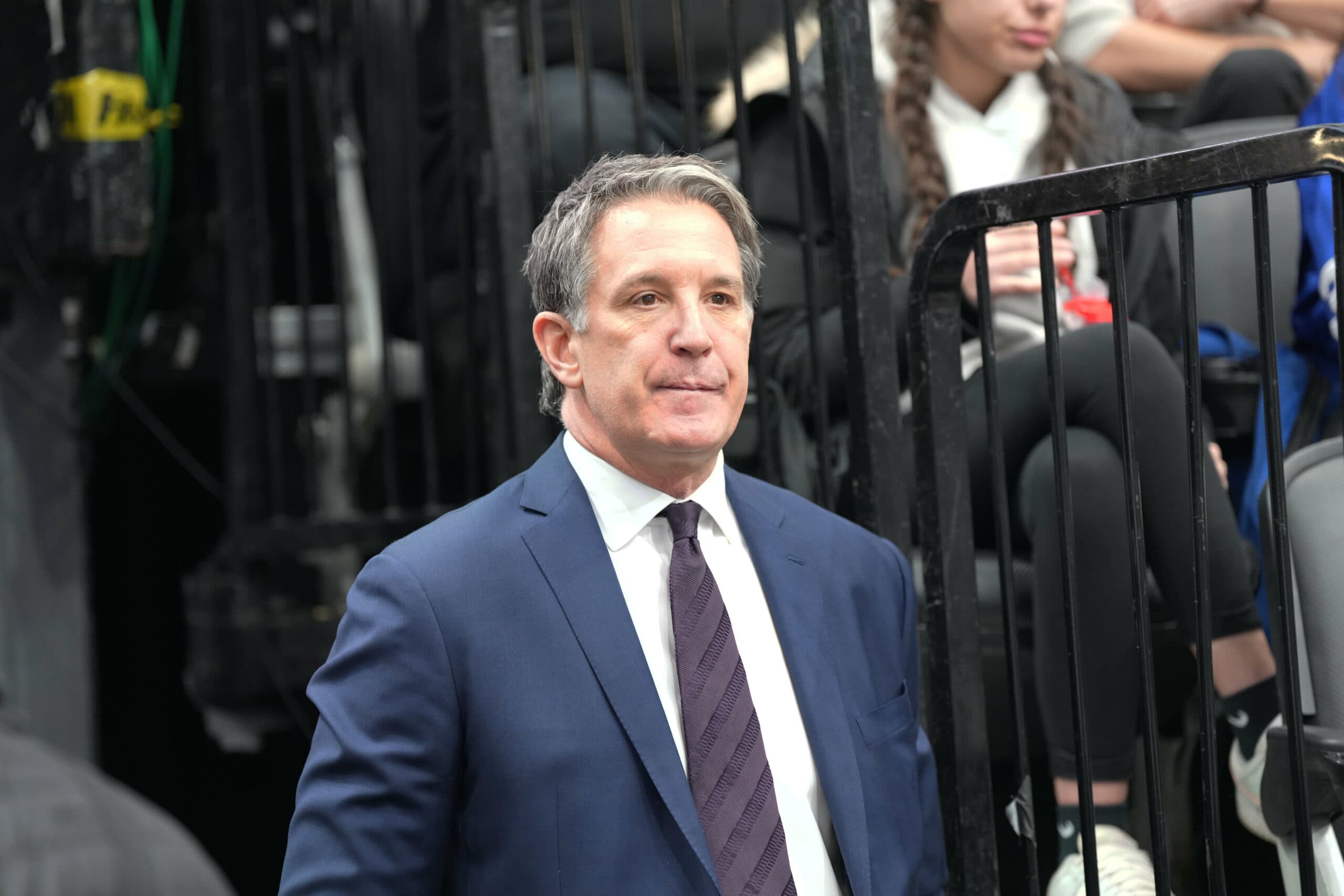 Photo credit:Nick Turchiaro-USA TODAY Sports
A bombshell of a press conference from Maple Leafs President of Hockey Operations, Brendan Shanahan, on Friday left more questions than answers.
Who'll be the next GM
? Will Sheldon Keefe be back? How will they be prepared for the summer of signing Auston Matthews?
When Shanahan sat down to discuss the timeline that led to Kyle Dubas' dismissal as Maple Leafs GM, he added that the "pursuit" for a new General Manager will begin almost immediately.
"And to me, there's an urgency to do that. I don't think it needs to be rushed. I want to really say, I'm not going to do it in a hastily way, I want to be very thoughtful and thorough. But I do think it is a priority and it needs to happen rather soon."
Who the next General Manager will be is yet to be seen, but the Maple Leafs' President did say he will leave the door open for a possible hire already within the organization. And that includes Assistant GM Brandon Pridham, who Shanahan will lean on throughout this process.
"I'm not ruling anybody out at this point," Shanahan said to the media on Friday. "I think we'll have all those conversations… But I'm not ruling out any possibilities in a future General Manager."
Dubas seemed to be a more futuristic GM when it came to how he ran an organization and what he added to it. It's possible that the new GM that comes in makes drastic changes, for good or for bad.
But what is Shanahan looking for in the next person that has the opportunity to lead this team to destiny?
"What I would say is that I'm going to be open-minded to who that person can be," Shanahan said to reporters. "I want to be open-minded to all candidates. Certainly having an experienced General Manager would be an attractive quality."
In terms of other personnel decisions, such as the future of Keefe, Shanahan says he'll leave that for the next General Manager. Whoever that may be.
"I think that some of those decisions (deciding to keep or let go of Maple Leafs head coach Sheldon Keefe) have to be the responsibility of the new General Manager."
This will be the biggest summer for the Maple Leafs in a long time, likely even prior to them signing John Tavares back in 2018. And at the moment, the future of the team hangs in Shanahan's hands.
Who he chooses as the next GM will make or break the future of this organization.