Bringing back Phil Kessel could help provide the Leafs some depth scoring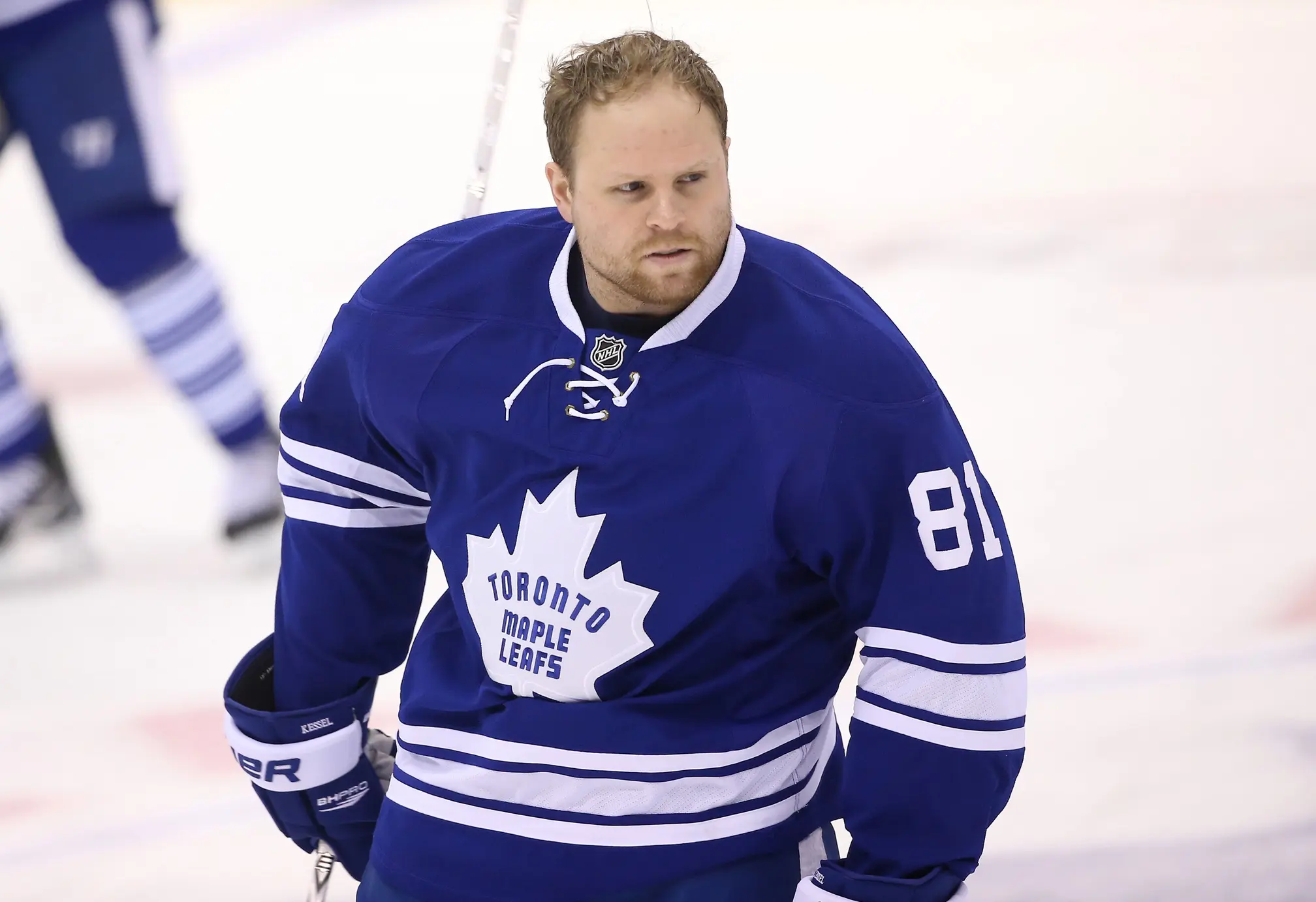 Photo credit:© Tom Szczerbowski-USA TODAY Sports
Who doesn't love a good reunion story?
Earlier this year, Leafs fans got to see a former first-round pick make their way back to his drafted team for a chance to help them go on a deep playoff run. While he may not have been the same player he once was, Luke Schenn provided plenty of value when slotted alongside Morgan Rielly which allowed the latter to have such a dominant playoff run.
There are plenty of sentimental reasons why fans long to see players of days gone by be brought back, especially when said player was part of the team during a dark period. But like most things in life, it has to make some sense and have some reasonable logic behind it because otherwise, it would be a waste of a roster spot.
This is where Phil Kessel comes in. He made it clear to all that he is open to returning for another season and is willing to take on a smaller role, even at the expense of his record-setting Ironman streak.
He is nowhere close to the player he once was during his days with the Leafs and Penguins, especially given he will be 36 when the new season begins. Last year, Kessel failed to crack the 40-point plateau and barely played during the Golden Knights' Stanley Cup run. While he is certainly still good enough to be on most teams' bottom six, the days of him being an everyday player are over and he knows it.
So with that in mind, does it make any sense for the Leafs to bring back Kessel?
As mentioned earlier, he is coming off a season where he did not produce anywhere close to the rate he did at his peak as he recorded 36 points (14 goals and 22 assists) in 82 games played. He went on to appear in just four playoff games, all against the Jets in round one, where he mustered up two assists. Kessel may not have been much of a factor for Vegas in the postseason, but I am sure he is not complaining because he ended up with his third ring.
With an average ice time of 12:49 in the regular season and 11:47 in the playoffs, it is clear he is best utilized on the third or fourth line at the stage of his career. That is also reflected in his underlying metrics at 5v5, which are about what you would expect.
| | | | | | | | | |
| --- | --- | --- | --- | --- | --- | --- | --- | --- |
| CF% | FF% | SF% | GF% | xGF% | SCF% | HDCF% | HDGF% | PDO |
| 45.75 | 46.01 | 46.29 | 45.35 | 47.65 | 46.27 | 48.32 | 44.90 | 0.997 |
Defence has never been Kessel's calling and his possession numbers have remained relatively consistent throughout his career. Although the offensive numbers may not be high, they are fairly reasonable given his spot in the lineup and how often he is utilized.
One area where he can still be reliable is on the power play. Last season saw him record the eight most minutes on the man advantage among all Golden Knights players where his nine points have him tied for sixth on the team. Granted, all but two of them were assists but the discrepancy between primary and secondary assists is about even. Kessel's passing has always remained one of his best assets and that playmaking ability could be useful on the Leafs' second unit along the boards.
The obvious benefit for the Leafs if they bring him back is that they won't need to be reliant on him to carry the offensive burden. All six years he was previously in Toronto saw him either lead the team in scoring or finish close to it, with no one else able to pick up the slack. The lessened pressure to produce could be beneficial for a player who usually tends to steer clear of the spotlight, especially with plenty of other scoring options surrounding him. All of this at a contract that will likely end up being one year and at an AAV of around a million dollars.
While the additional scoring down the lineup would be a nice add, the Leafs have plenty of things they will need to consider before giving him a contract.
Although the team has three roster spots available to use, they remain well over the salary cap even with LTIR being utilized. By the time training camp commences later this month, the Leafs will need to find a way to shed roughly $3 million and there are not many clear candidates to move out that would make it possible.
Kessel would not be an everyday player, but there will be plenty of other depth players vying for a role as well. With guys like Bobby McMann, Nick Abruzzese, Alex Steeves, and Dylan Gambrell in the mix for one of the extra spots on the main roster, it might not make sense for the Leafs to bring in yet another forward unless they aren't satisfied with the preexisting options.
Beyond that, would a Brendan Shanahan-run Leafs consider bringing the winger back? Would Kessel even want to return?
Keep in mind that around the end of the 2014-15 season,
Shanahan spoke to the media
about the state of the then-rebuilding Leafs and emphasized the need to bring in players who show some enthusiasm and effort despite things going astray. While he did not outright call-out Kessel, some fans took it as the president heavily implying his unhappiness with the winger. So when the Leafs completed the infamous trade with the Penguins a few months later, Shanahan considered the move to be
one that would "send a message"
to the team.
A lot has obviously changed since the last time he donned the Blue and White, and he would not be put in the same tough position he was in during his first go around. At the same time, it is hard to get a read on how things stand between the two parties and if they would even entertain the possibility of a reunion.
Should the Leafs be willing to bring back Kessel for a second go-around, they would be acquiring some quality depth-scoring who could be an asset on the power play and provide some veteran leadership. He also won't have to be utilized every day because he expressed a willingness to make it work for whichever team vies for his service, even if it comes at the cost of his Ironman streak.
Aside from the potential rift that could jeopardize the chances of a reunion, the Leafs still need to clear up some cap space before considering any further signings. Especially with a number of depth options in consideration for a spot on the team that do not have any waiver protection.
If they can make room for him and are willing to mend the wounds of years past, it would make sense for the Leafs to bring back Phil Kessel.