Bruce Boudreau still wants to be an NHL coach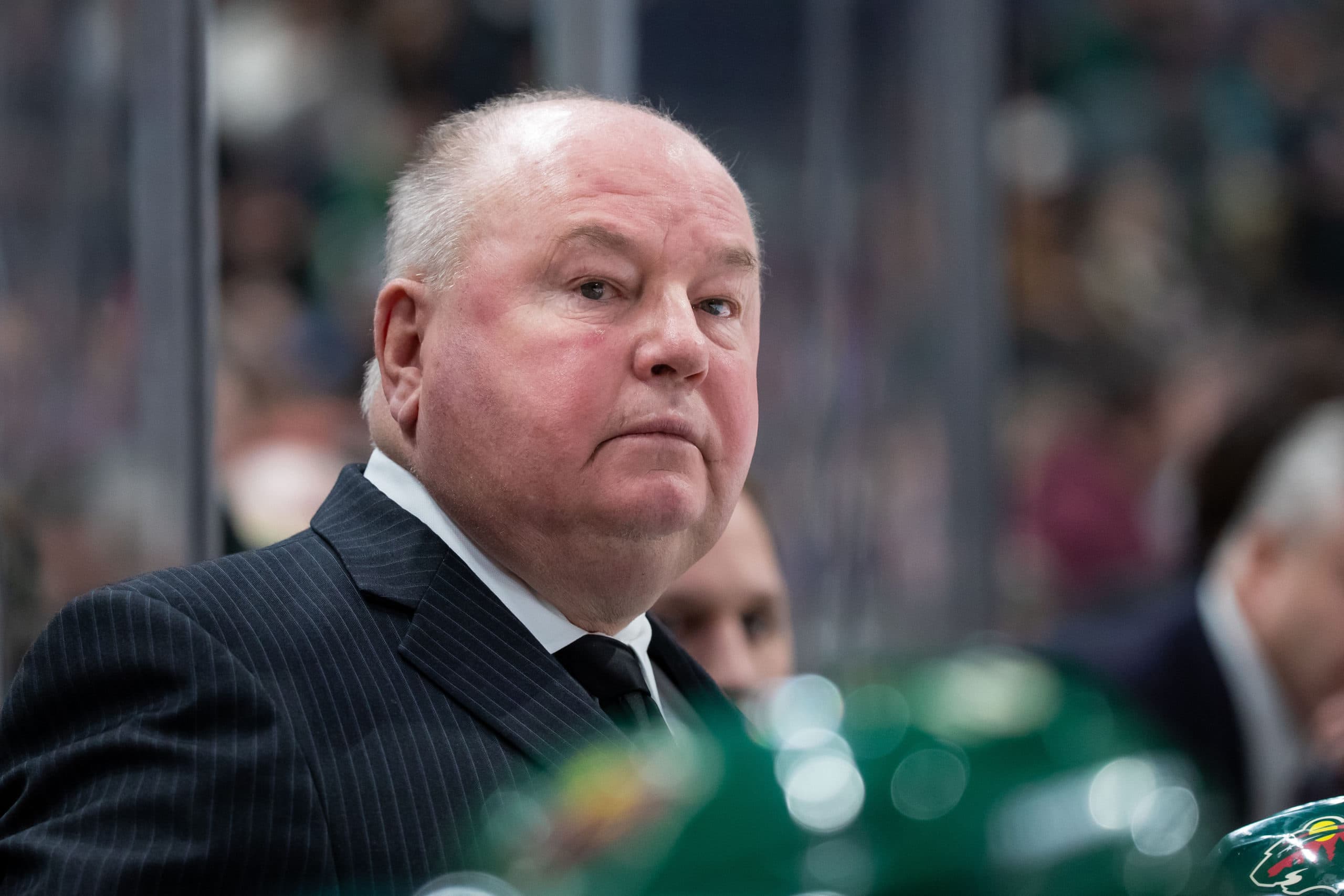 Photo credit:© Brad Rempel-USA TODAY Sports
Bruce Boudreau is ready for another opportunity to coach.
He was let go by the Minnesota Wild roughly one year ago and this season is the first that he hasn't been behind the bench of an NHL team since he was promoted to the Washington Capitals mid-way through the 2007-08 season.
Boudreau has a very impressive coaching record over a decade-and-a-half in the league. Between Washington, Anaheim, and Minnesota, he put together a 507-302-115 record. Only Scotty Bowman and Jon Cooper boast a better points percentage as an NHL head coach (with at least 500 games) than Boudreau does.
There was talk during the off-season that Boudreau might join Sheldon Keefe's bench with the Maple Leafs, which would have been a homecoming as he was born in Toronto, played for the Marlboros growing up, and played professionally for the Leafs in the late-70s and early-80s.
When asked by Frank Seravalli what his plan is for his career moving forward, Boudreau said that he still believes he has the energy to lead and motivate an NHL team…
"I feel I have the energy. I feel like I could get up every morning and go on the ice with the guys and work with them. And I still think I have the emotions to be able to to motivate. And so, I mean, at this point, I would like to do it as long as I could. I watch all the football guys, Bruce Arians, Andy Reid, they're all close to the 70s or are in their 70s. So, I mean, I don't see why why hockey people can't do that as well, other than the skating part. I mean, it's still a time-consuming thing where you have to have the energy to want to do it. And I feel I do."
The entire interview can be viewed here…