Burning Question: Can Jack Campbell's success continue?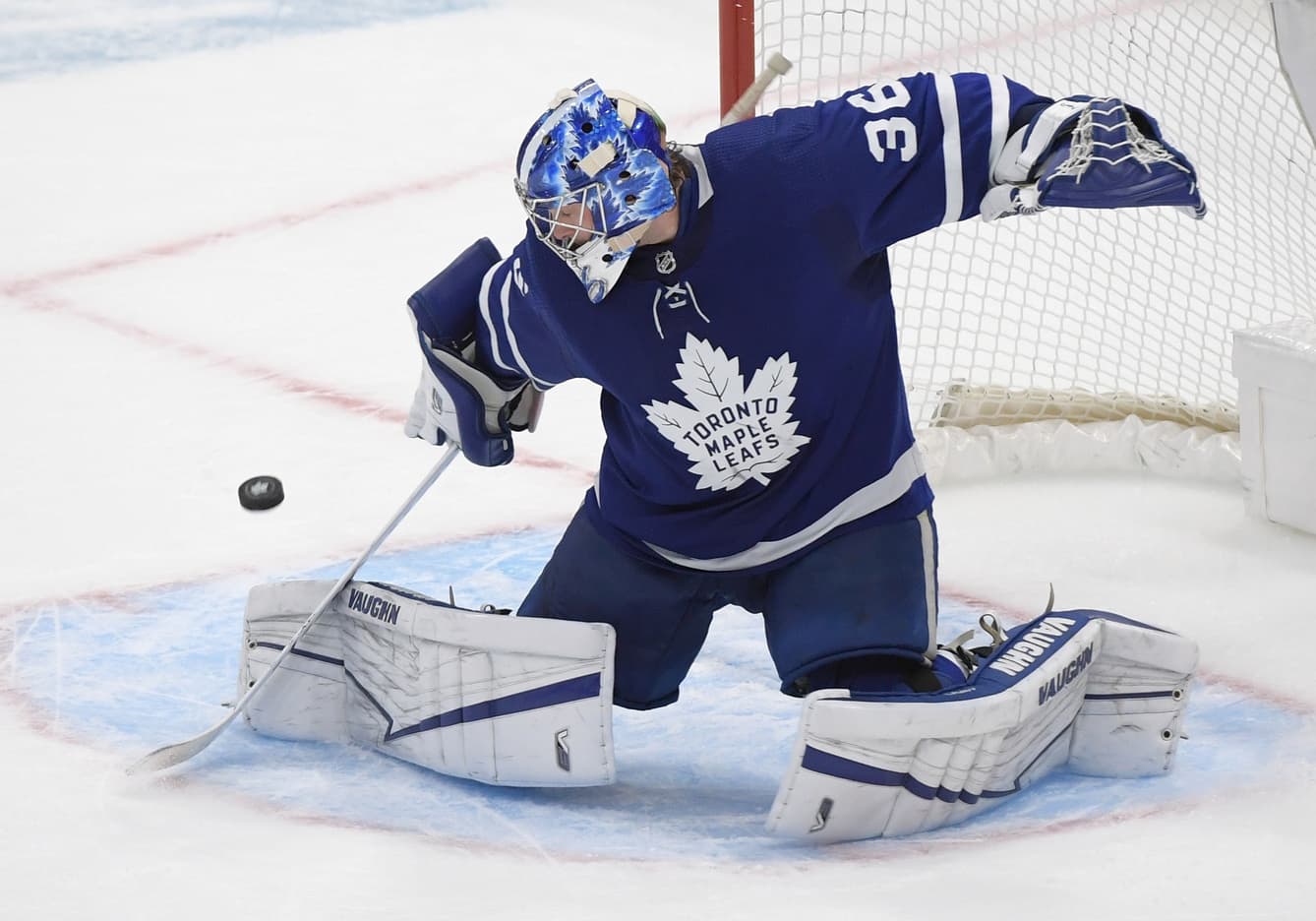 Photo credit:© Dan Hamilton-USA TODAY Sports
Last year, @Jack Campbell soared into the hearts of Leafs nation as he fairly won the starting goaltending position from @Frederik Andersen. His rise to that role was entrhalling, and will certainly earn him the chance to keep that role, despite the Leafs bringing in an established goalie into the fold in @Petr Mrazek.
However the workload is shared between Mrazek and Campbell, it's obvious that everyone involved is hoping that Campbell can build on what he did last year and continue to have excellent results in the 2021-22 season.
Essentially, the team's system and quality of team defense, after being tested repeatedly over 82 games, can be repeated year-over-year. For goalies, this isn't so much the case; it's hard for a goalie to repeat good results from year to year. It's even harder to predict how a goalie will perform on a new team.
This volatility is what makes this question really interesting to me. How can we possibly predict if he's going to keep doing well? Or any goaltender for that matter!
Regardless, we're lucky to have Jack back for another season, and have the opportunity to see if he can be as stellar as he was in the 2020 COVID-shortened season. Him performing at his best will be imperative for the Leafs to continue this run of playoff appearances This year, his contract is expiring, so it's imperative for him, too, to be at his best before he goes asking for a big contract.
The research paper above notes that the
Expected Goals model for goalies on MoneyPuck
comes the closest to being a repeatable talent for the netminders. How it works: it uses shot data to figure out what the expected number of goals allowed would be on the actual shots a goalie faced. This "expected goals" metric is based on distance from the net, angle, type of shot (slapshot, wristshot, one-timer, etc.), and the types of passes that lead up to the shot. Then, the different between the saves the particular goalie made and the "Expected saves" (shots against minus expected goals) is their Goals Saved Above Expected (GSAE). So how has Jack performed in his career at this? The table below shows his numbers (regular season and playoffs combined), from MoneyPuck.
| | | |
| --- | --- | --- |
| Season | Goals Saved Above Expected (GSAE) | GSAE per 60 minutes |
| 2020-21 | 12.0 | 0.418 |
| 2019-20 | -7.0 | -0.268 |
| 2018-19 | 10.7 | 0.404 |
As you can see, even though GSAE is the most repeatable stat we know of for goalies in the public sphere, we still have him bouncing from good to bad to good again.
Unfortunately, there's not a lot of certainty we can glean from the metrics. So how do we predict how he's going to perform this season? Well, we just guess! I'm taking the pessimistic view and guessing that his GSAE results will drop to a below-expected value, like they were in 2019-20. Why? I like patterns, and going back-and-forth between good and bad makes my brain happy. There is no way to actually make this prediction with certainty. Anyone who's telling you that they can is pulling your leg.
That leaves this burning question just as smoldering as when I posed it in the headline. Will Jack Campbell be able to continue his success? I wish I knew. All I do know is that I hope my prediction is wrong and that he continues to be lights out for Toronto.