Calle Jarnkrok's strong play is allowing the Leafs to have more lineup flexibility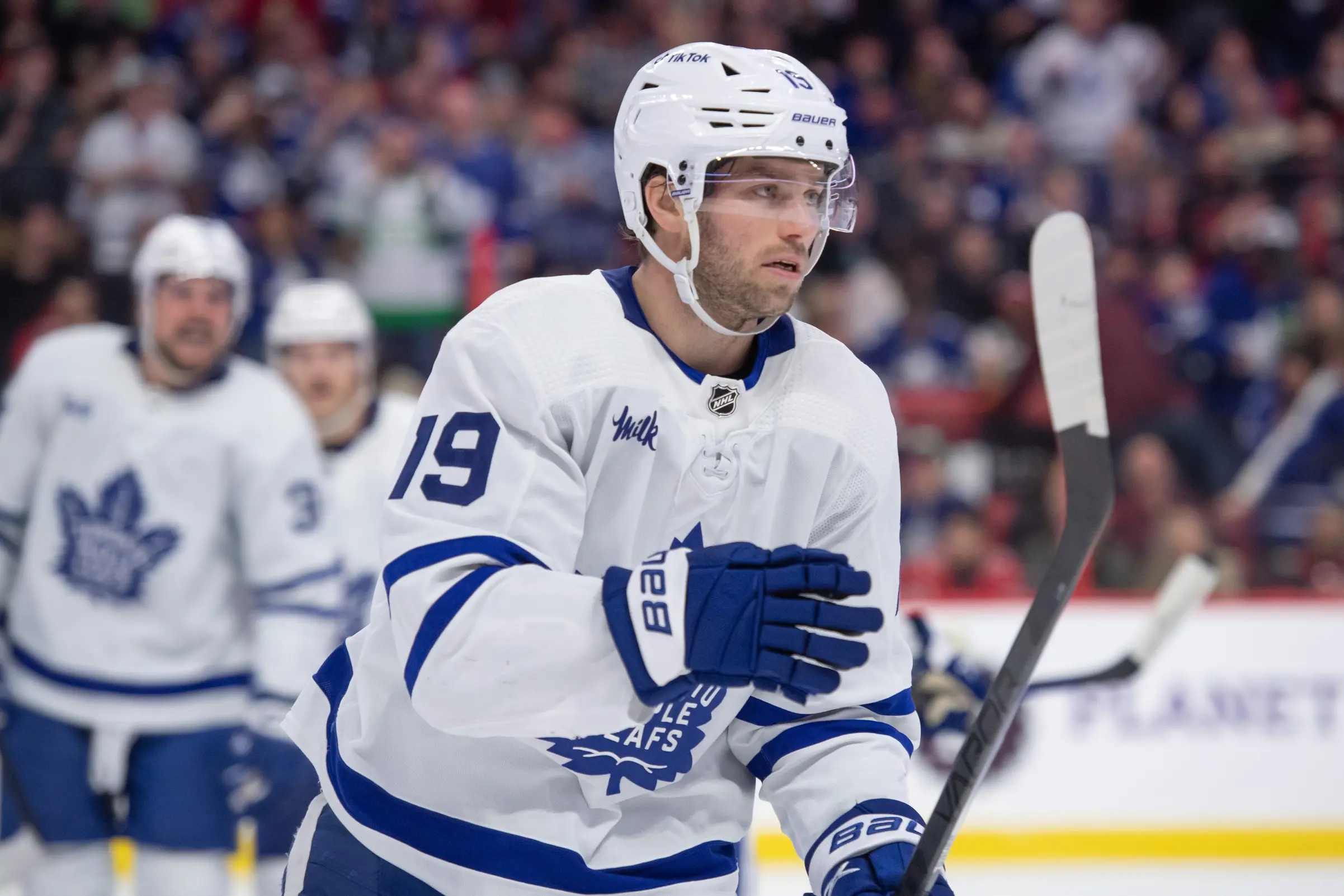 Photo credit:© Marc DesRosiers-USA TODAY Sports
When the Leafs first signed Calle Jarnkrok in the 2022 offseason, not much was expected of him in terms of offensive production.
The 31-year-old had never scored more than 35 points in a season and was used primarily in a bottom-six role throughout his career up to that point. The thinking was Toronto signed him to a four-year deal to provide reliable play at both ends of the ice and continue the course with how past campaigns have gone.
Fast forward to now and a lot has changed for Jarnkrok in terms of his place in the lineup.
He has already matched his personal best in points and is on the verge of hitting the 20-goal plateau for the first time in his career with just under a month remaining in the regular season. In recent weeks, he has seen himself lineup on the top line alongside Auston Matthews and did not look out of place, resulting in him going on a four-game point streak that ended last night against the Islanders. All of this while continuing to be the reliable player he has always been throughout his career.
On Saturday, Jarnkrok scored twice with both goals being assisted by Matthews. One was
a one-timer from the faceoff circle
while the second was this beautiful wrist shot off the rush.
"He's a great player. He's sneaky good at so many things. So smart, gets into great spots — all over the ice, not just in the offensive zone. A real easy guy to play with. His release, it's one of the prettiest releases I've seen. A lot of fun watching him get the puck off."
With quotes like this, it's fair to consider that it was Jarnkrok, not Michael Bunting, who has become the true replacement for Zach Hyman. Someone who plays a steady game, does well in retrieving the puck which allows his linemates to work their magic, and has a nice shot when he gets a chance to fire the puck. It worked to perfection when Hyman was a Leaf and the early returns on Jarnkrok
seem to show the same thing
.
When looking at the underlying metrics, one interesting that stands out is that Jarnkrok has seen most of his shifts start in the defensive end and some of his numbers at 5v5 reflect that:
| | | | | | | | | |
| --- | --- | --- | --- | --- | --- | --- | --- | --- |
| CF% | FF% | SF% | GF% | xGF% | SCF% | HDCF% | HDGF% | PDO |
| 48.63 | 48.82 | 50.08 | 54.69 | 50.38 | 50.54 | 50.72 | 59.38 | 1.018 |
Some of his
numbers are being dragged down
due to him sharing a line with the likes of David Kampf, Pierre Engvall (before being traded), and Alex Kerfoot as those lines were used in more defensive situations. By comparison, those same metrics are a lot better when he is instead slotted along the likes of Matthews, Mitch Marner, and John Tavares.
The discrepancy is especially apparent when looking at how some of Jarnkrok's linemates have fared when they don't share the ice with him:
So when looking at Jarnkrok's season as a whole, it is clear that he is someone that Keefe can easily place anywhere in the lineup at a moment's notice. It was most apparent in the middle six but that has now extended to the top nine thanks to his recent surge alongside Matthews which shows little signs of slowing down.
Should he continue to remain effective alongside Matthews over the next few weeks, Keefe will have a tough time deciding how to best sort the lines once Ryan O'Reilly returns from his finger injury. No doubt Jarnkrok can seamlessly return to the third line and be tasked with shutting down the opposition as he has done for the majority of the year. But his strong forecheck, responsible game, and quality release makes him just as effective on the top six.
Bunting has long been a reliable option for the Leafs' top line dating back to last season while Jarnkrok is beginning to showcase Hyman-like abilities when slotted next to Matthews and Marner. The two distinct playstyles both work with Toronto's two stars so I would imagine that Keefe decides to swap between the two players on the first and third lines.
I also think Jarnkrok could see some minutes on the third line with O'Reilly as his centremen and one of either Kerfoot, Sam Lafferty, or Matthew Knies if he decides to sign with the team. O'Reilly would be a considerable upgrade over Kampf and their skillsets should complement one another.
Regardless of which direction the Leafs decide to go with their lines down the stretch and into the playoffs, Jarnkrok's strong play is giving the Leafs more flexibility to adjust them however necessary. His dependable playstyle, usage on both the power play and penalty kill, and versatility to move throughout the lineup has made him a valuable piece for the team. Now that the offence is following suit, the coaching staff has the confidence to know he can thrive alongside the top guns.
Not bad for a guy who will be on the books for another three seasons after this one with a $2.1 million cap hit.