Calling the rulebook will result in a hellish short term spike in powerplays, but it will be worth it in the long run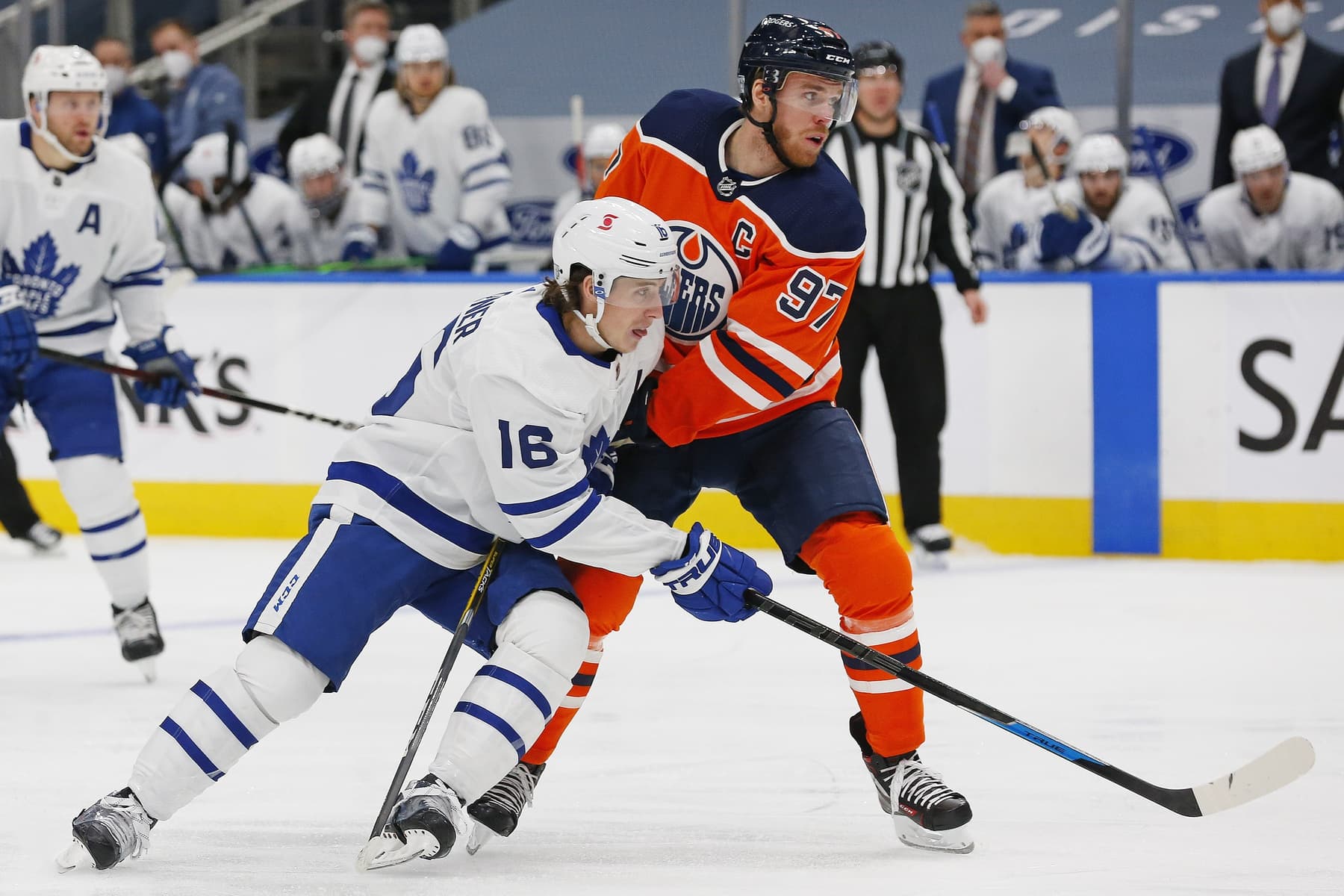 Photo credit:Perry Nelson-USA TODAY Sports
One of the weirdest arguments I've ever seen against calling the rulebook is that it will result in more powerplays, as if it's a bad thing that teams will be on the man advantage more. Sure, nothing beats high octane, back and forth chances at even strength, but it's not like watching one team's five best players go up against another team's four best defensive players is a terrible situation. If the team has a good powerplay unit that can create a ton of scoring chances, it's another incredibly entertaining form of hockey.
That said, unless there is a drastic overhaul in the league, from the refs to the league head offices, it's really hard to see that happening, for two reasons:
The league has been boasting about how much parity the league has, and a huge contribution to that his how they like to keep penalty calls even. It creates an advantage to teams that rely on physicality, because they can get away with more calls as they'll be the dirtier team.
It'll slow down the game because more penalties will be called, and more whistles and stops in play will come as a result.
As long as the league wants to boast about parity, the rulebook won't be called fairly. If it does, the skilled teams will be in a much better position because they are not only likely to draw more calls, but they'll also be able to get more goals as a result because that skill should translate to the power play. It's the reason teams like the Montreal Canadiens or Columbus Blue Jackets have found some success in the playoffs recently despite a lack of talent, because they can be the more physical and stifling team and win that way.
It'll definitely affect parity, but will it actually slow down the game? A look into the past indicates that we'll initially see a spike in calls, but it'll eventually calm down.
The most infamous example of a drastic rule change that lead to a spike in penalties was in 2005-06, when the league made changes to the clutch and grab rule by, well, not allowing it anymore. The first season back was a wild adjustment period to the rules, as it led to an insane amount of power play opportunities.
But, after that season, teams and players adjusted. The leader in power play opportunities per game dropped almost a whole power play in just one season, and then saw drops of about half a penalty over the course of the next three seasons. Why? Because when players continuously get called for something they used to do frequently, they'll eventually learn to not do it.
So, as far as slowing down the game goes because of whistles, we'll see that effect for maybe a season, if that. Afterwards, players will adjust and the calls will go back down because players will learn not to take penalties. That one season is probably the only negative that comes out of a tighter rulebook, and it's a stretch to call that a negative.
The pros far outweigh the cons however. Calling the game by the rules will provide more opportunities for star players like Connor McDavid and Auston Matthews to flourish, whether that be on the power play from the penalties they draw, or it'll be because they'll have more room as players won't be able to rely on illegal plays to get away with defending them. This will give them more chances to showcase their skills, which will make the game more marketable.
On top of that, skilled teams will be more successful because their strategy doesn't rely on the refs not calling the rules, which will mean we see more skilled teams like the Tampa Bay Lightning and Colorado Avalanche go far, as opposed to those Montreal Canadiens and Columbus Blue Jackets teams that go on fluke runs. They'll still happen because hockey is a game of bounces, but it's one less thing that works in their favour. Imagine a seven game series between Tampa and Colorado for the Stanley Cup, and how marketable that would be for the league, all the skill on display.
But no, we have to have to keep grit and truculence in the game, and make it a league where terrible hockey teams get rewarded for being terrible.
Looking to up your fantasy hockey game? DailyFaceoff has the tools you need for both daily and season-long fantasy leagues, including a lineup optimizer, daily projections, and a whole lot more. 
Sign up for the DailyFaceoff tools here.