Can the Montreal Canadians get out of the basement in the Atlantic?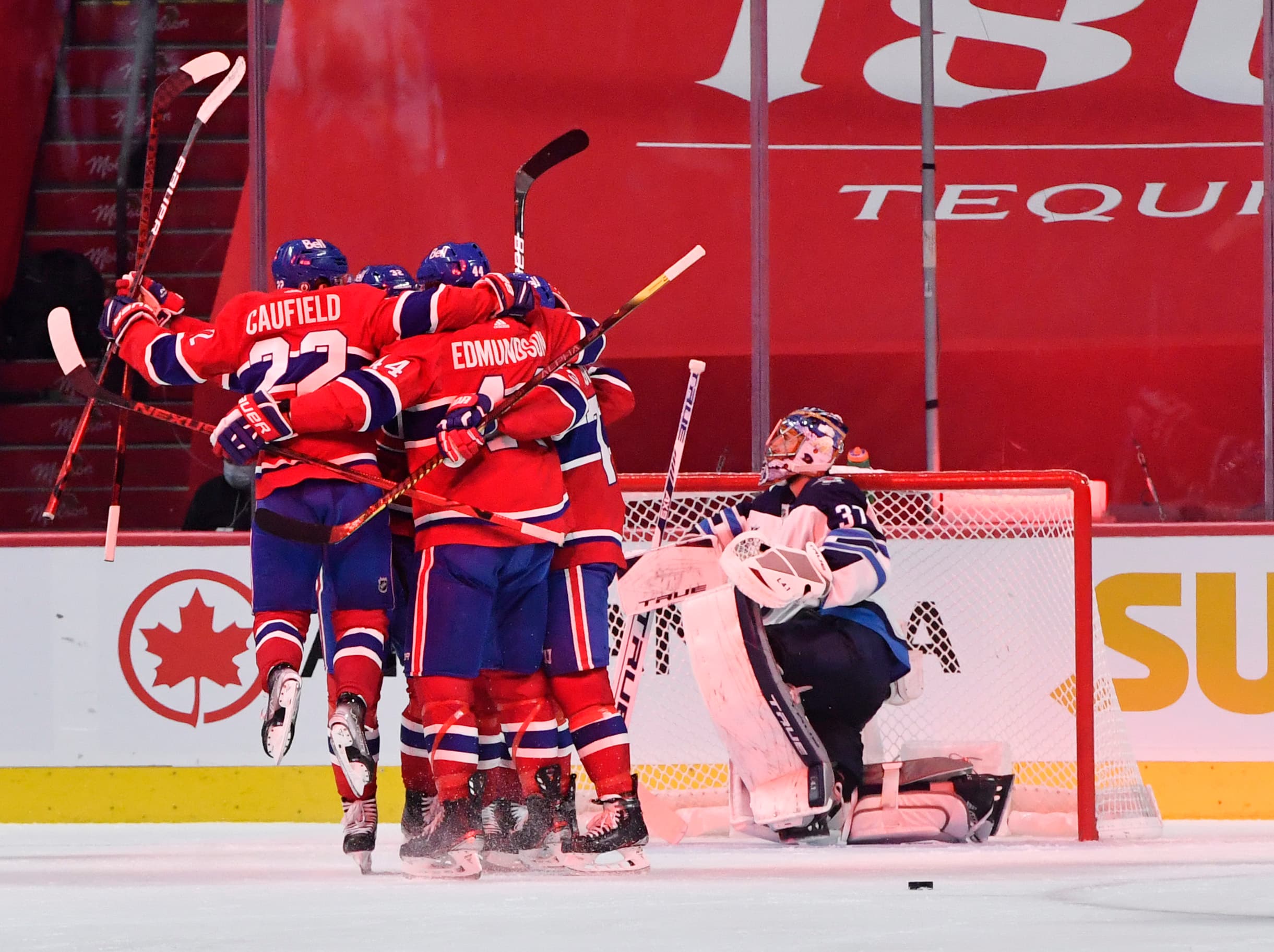 Photo credit:Eric Bolte-USA TODAY Sports
Overview:
That Stanley Cup appearance seems like a long time ago, doesn't it? On the back of some elite goaltending and defensive play, plus some fortuitous bounces along the way, Montreal made it the big dance just 2 season ago.
How did they follow that up? Well, they finished last year with 55 points, good enough for dead last.
They have made wholesale changes since, and the question for the Habs this year is have they done enough to climb out of the basement in the Atlantic (and do they even want to given this years draft class)…
Stats from last year:
Atlantic Standing: 8/8
Points: 55 (32nd)
CF%: 46.92% (26th)
GF%: 44.13 (29th)
PP%: 13.71% (31st)
PK%: 75.55% (27th)
Obviously all of these numbers need to improve.
Internal Moves:
There is a new sheriff in town. Nick Suzuki was named Captain of the Canadiens, the youngest in their history. There's a lot of pressure on his shoulders, and after a disappointing campaign the 23 year old will look to have a bounce back year.
Martin St. Louis, Kent Hughes, and Jeff Gorton begin their first full season together. It's critical they operate on the same page. Decisions they make this year will shape Montreal's quest to return back to relevant summer hockey in seasons to come.
Jake Allen signed a 2 year $7.7M dollar extension, and will backstop the Habs this year.
Player Moves:
Montreal were certainly active this summer, making multiple moves up front and on the back end. Trading for Kirby Dach was their biggest move, and many are hoping he can take the necessary steps to become a bonafide offensive threat. Christian Dvorak has been disappointing since moving to Montreal, and if Dach performs, there will certainly be be lots of opportunity for him.
Evgeny Dadanov was shrewdly acquired from Vegas, and Sean Monahan is a reclamation project. Both have shown they can produce at the NHL level, can either of them be consistent offensive options? Montreal would love some secondary scoring help.
At the back, Jeff Petry was traded with Ryan Poehling for Mike Matheson, who should play on the second pair. Alexander Romanov was also dealt leaving opportunities open, especially on the 3rd pairing.
Keys:
Montreal will likely require stellar goaltending from Allen this year. A top 4 d-core of Joel Edmundson (injured for now), David Savard, Mike Matheson, and Chris Wideman leaves a lot to be desired. The bottom pairing will be largely untested at the NHL level, and thus Allen will be imperative if Montreal is to have any success.
Up front, lots of forwards are looking to find themselves and have more productive seasons. Cole Caufield and Nick Suzuki will look to be legitimate first line NHL forwards. Both have done it in glimpses, and will look to prove they can do it over 82 games. Josh Anderson and Jonathan Drouin will be looking to stay healthy, while Sean Monahan, Evgeny Dadonov, and Christian Dvorak will be looking to find consistent form.
What Success Will Look Like:
I don't believe that many Canadiens fans are anticipating a short off season. There are far too many question marks up front, and not enough ability at the back.
Montreal will be hoping that their key players with long term contracts can stay healthy and contribute. This list includes Suzuki, Dach, Anderson, and Gallagher.
If any of Sean Monahan, Jonathan Drouin, or Evgeny Dadanov can have productive seasons, look for them to be flipped at the deadline for assets to build.
Does Juraj Slafkovsky factor in? Some seasoning in the AHL might be best for the 1st overall pick.
Montreal's high draft picks Filip Mesar, Emil Heineman, and Kaiden Guhle will all look to take large development steps, and some of them, particularly Guhle should factor in.
Success will also be determined by where Montreal drafts next summer.
Projection:
8th place in the Atlantic, 70 points.
The Canadiens will be better, it would be almost impossible not to be, but this year should yield some positive results. The NHL trade deadline of March 3rd will be critical for their long term success, as they will be looking to accrue assets
Possible lineup:
Caufield – Suzuki – Anderson
Drouin – Dach – Hoffman
Dadanov – Dvorak – Gallagher
Potluck – Evans – Armia
*Monahan injured, Pezzetta extra
Guhle – Savard
Matheson – Harris
Barrow – Wideman
*Edmunson injured, Schueneman extra
Allen – Montembault