Canadian Men's Hockey Team isn't inspiring confidence in the Olympic tournament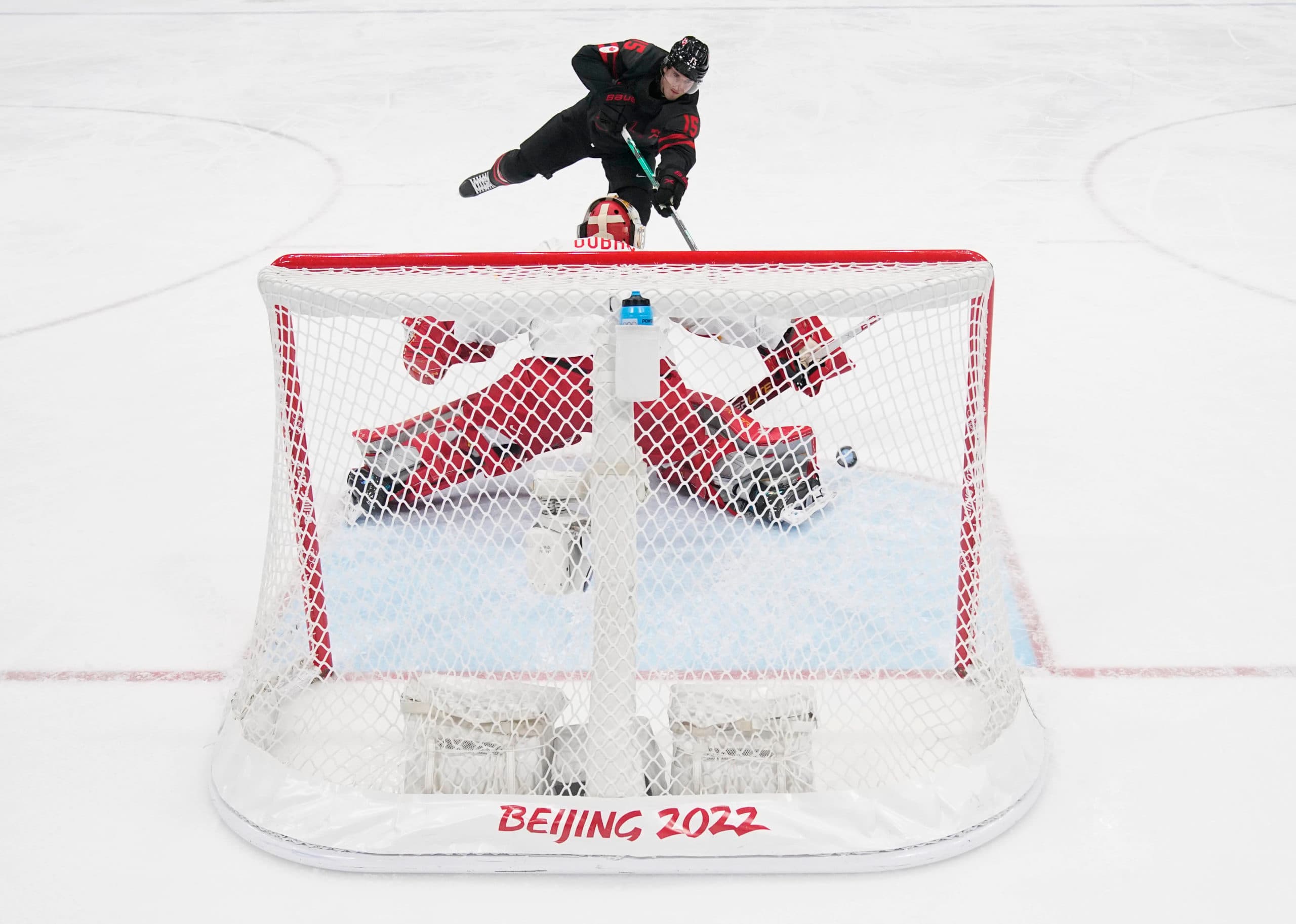 Photo credit:George Walker IV-USA TODAY Sports
The elimination round of Men's Hockey at the Olympics is finally here, and was it ever interesting.
While Finland, USA, the ROC and Sweden had booked their ticket to the quarter-finals in round robin play, more teams were needed to round out the matchups.
Those four teams watched on as Slovakia took on Germany, Switzerland faced Czechia, Denmark played Latvia, and Canada finished off the day with a game against China.
Slovakia vs. Germany
The German team has had an interesting Olympics thus far.
It was obviously a tough group with the United States and Canada in it, but this seemed like an easy test to get to the quarter-finals. (Germany won a silver medal at the 2018 Olympic Games.)
Their game against Slovakia, though, was a little bit different.
Slovakia played a difficult game against the Germans, actually ousting them from the tournament with a 4-0 win.
With the win, the Slovaks arrive at the quarter-finals to take on the United States, which will be their most difficult test yet.
Denmark vs. Latvia
A great story with Team Latvia unfortunately came to an end today as they lost 3-2 to Denmark.
It was a tie game heading into the third period, which meant an exciting ending for either team. 1:45 into the period and Markus Lauridsen scored for Denmark.
Latvia wasn't able to score again and they are out of the tournament. Denmark will take on the ROC in the quarters.
Switzerland vs. Czechia
This matchup might have been the closest of the four qualification games.
Each team seemed to be evenly matched with the other and this game was meant to be exciting, which it was.
It was 2-1 Switzerland going into the second period and in a game that close, you'd want to score another. And that's what they did.
Denis Malgin, who the Maple Leafs still have the NHL rights to, scored a massive goal to make it 3-1 Switzerland.
Czechia added one more goal, but weren't able to make the comeback. Switzerland takes on Finland in the quarter-finals.
Canada vs. China
Now, the final score says 7-2 Canada, but the first period was a rough one.
Four minutes in, China had a penalty shot, which they didn't score on. After that, Canada recieved a power play, and they put the puck in the back of the net.
A few penalties later and Jordan Weal scores his second goal for Canada in the game and it's 2-0.
Then, to make it interesting, China scores to make it 2-1 before the first period ended. After that, it seemed like it was all Canada for the remainder of the game. But that little scare showed that although Canada's been decent over the past couple of games, they haven't been dominant by any means.
Over China and Germany, sure, it was a good game. When they played the US, it was a different story. But now they move to the quarter-finals to take on Sweden, a team that hasn't lost yet a game in regulation yet during the Olympics.
It's been interesting to me that as Canada has beaten teams by margins of 4+ goals, their top line hasn't been as dominant.
Eric Staal has four points in the four games, but Josh Ho-Sang has three in the four while together. Don't get me wrong, it's still a decent point total, bot today 25-year-old began the game today on Canada's fourth line and only played 9:24.
There's still plenty of games left and you can never count out Ho-Sang. Hopefully he can play an important role in these last couple of games.
For Canada, though, their Olympics begin now. There will be no easy test from here on out, so it'll be interesting to see how the team plays when they're challenged by a team like Sweden.