Chicago's tank, the Metro race and ridiculous officiating: NHL Notebook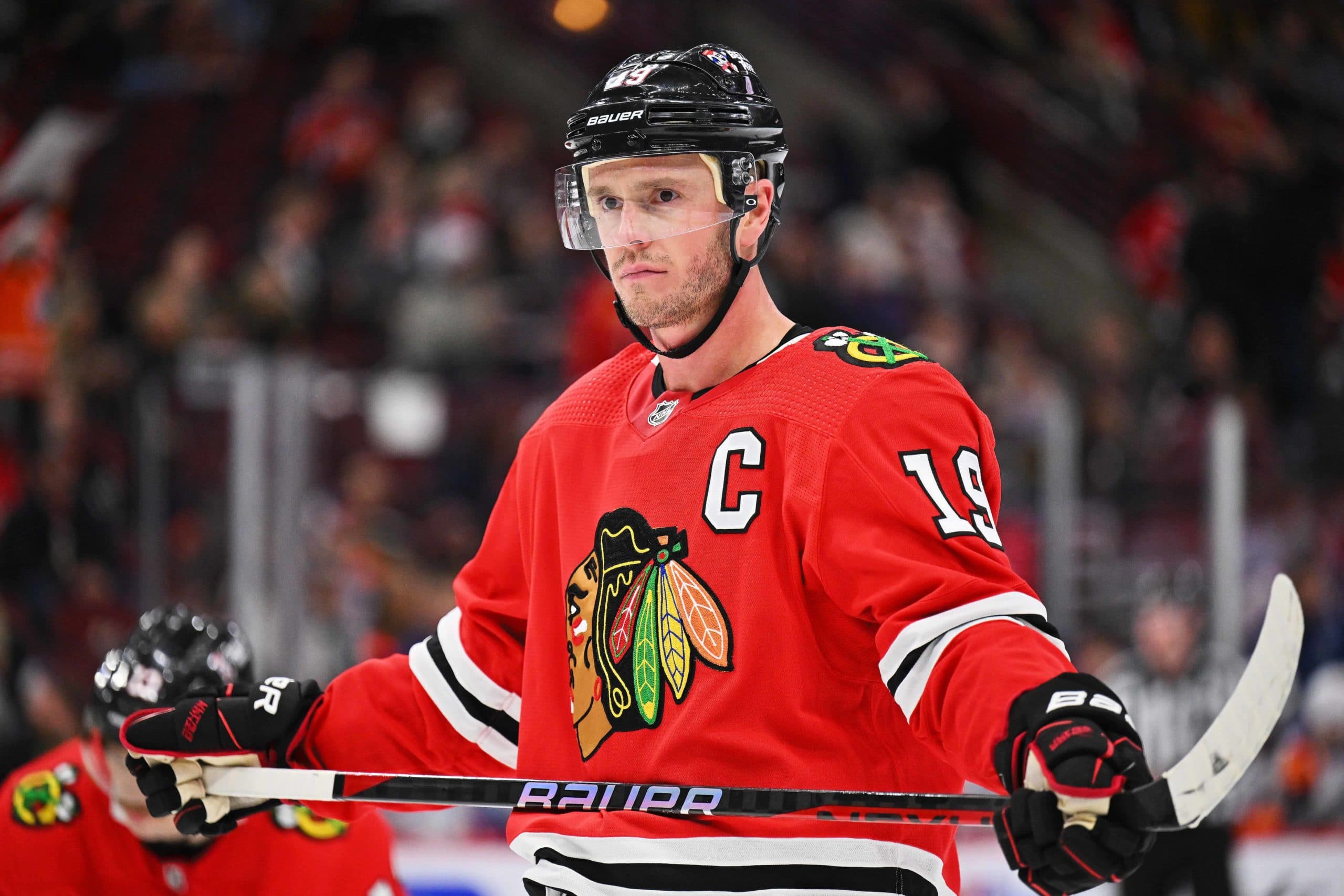 Photo credit:Jamie Sabau-USA TODAY Sports
The last week in the NHL has been interesting to say the least. The Chicago Blackhawks tank has gotten embarrassing, the Metropolitan Division race is heating up and NHL officials looked clueless yet again on several occasions.
Blackhawks tank
We all knew the Chicago Blackhawks were going to be in the running for Connor Bedard this season but when they started out by getting points in nine of their first 14 games there was some positive buzz around the team. Well, that ended and it's looking even worse in Chicago than we thought it would.
Since November 14th they've won one game. One. In their last 16 contests they've gone 1-14-1 and currently have lost seven straight in regulation. Over this span they've scored two goals or less 11 times, including three shutouts. Opponents have outscored them 73-30.
There was talk a couple weeks ago that Patrick Kane and Jonathan Toews might not be interested in waiving their no-trade clauses. That cannot be possible anymore, can it? I get the whole legacy thing of wanting to play for one team in your career but come on. These guys need to get out of there and the NHL is better off with them on contenders.
Both Kane and Toews are having productive seasons considering the AHL level rosters the Blackhawks dress each night. Kane is having the worst statistical season of his career but 22 points in 30 games is respectable on this team. Toews on the other hand is having a bit of a resurgence after scoring just 12 goals last season. He has ten goals and 17 points in 29 games.
Let's hope those rumors were false and these two get moved soon. Even as a rental they will be extremely valuable pieces. Kane can instantly move into a top six on any team in the league and Toews is exactly the depth centerman contenders look for every year. It's time for Kane, Toews and the Blackhawks to call an end to the era and let these two go back to chasing Stanley Cups.
Metro race
It has been a wild couple of weeks in the Metro. Not too long ago it was the surprising Devils dominating the rest of the division. They've now lost six in a row and have been passed by the Hurricanes for the top spot. Meanwhile, the Penguins are 8-1-1 in their last ten and the Rangers are 7-2-1.
Only five points separates first and fourth in the Atlantic. The fifth place Islanders and sixth place Capitals are eighth and ninth in the East as well. It's going to be an absolute war in this division the rest of the year. Six of the eight teams are serious playoff contenders and honestly with Sorokin's play this season any of the top five could make it out of the East.
The top three Atlantic teams and the Hurricanes are the clear favourites but the Eastern Conference is stacked. There won't be an easy out in the first round of the East playoffs this year and it's looking like the Stanley Cup will be heading back east yet again.
NHL officials
Last night's Dan Kelly/Michael Bunting incident was another brutal look for NHL officials. This one of three embarrassing moments from the referees and linesman in the last week alone.  There was also Cale Makar waving off a penalty against the Islanders and the Connor McDavid overturned offside goal. Not to mention nobody knows what goaltender interference is anymore.
It's getting way too common to see referees and linesman going viral for having no idea what they're doing. The Dan Kelly one is clearly the worst. No official should be allowed to be physical with a player like that and he deserves to be suspended. The other stuff goes back to a vague rulebook that puts refs and linesman in a bad spot.
Whether McDavid was offside or not, it needs to be called the same consistently and the Cale Makar thing is just completely ridiculous. If you put your arm up to call a penalty, call the penalty. If it's the wrong call don't put your arm up in the first place.
The league and the officials need to get it together. Nobody wants to see officials deciding games in the playoffs. We can't have players calling the penalties themselves, we can't have officials instigating players and we need a rulebook that makes sense. Figure it out NHL.