Civil Discourse: What has your patience running thin about the Maple Leafs?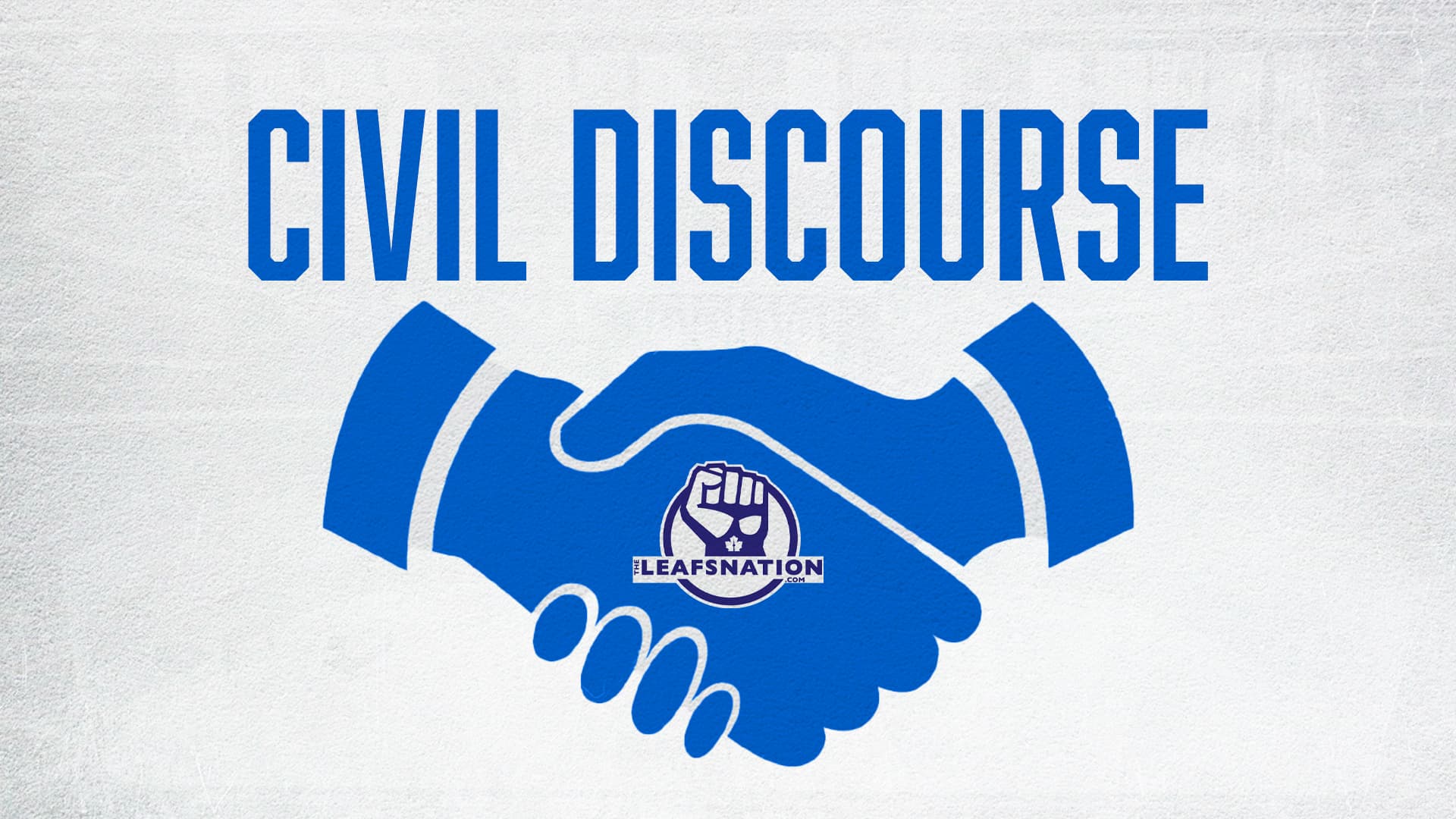 Photo credit:Nick Barden
Welcome to Civil Discourse, a new article series where two TLN writers discuss a topic of interest rationally without resorting to personal insults. So basically the anti-Twitter.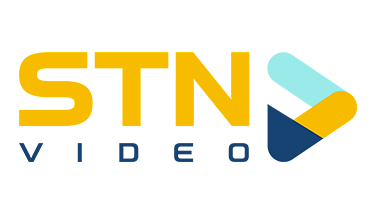 We'll get into discussing our own anxieties about this franchise in short order, but Dylan you saw the All or Nothing trailer, which depicted a clearly-upset Kyle Dubas uttering that now famous phrase "I don't know what the **** is going to happen, my patience is running thin." What was the first thing that popped into your head when he said that, and with more reflection upon it have you changed your answer?
My initial reaction to hearing that line was "OK, this is actually going to be worth watching" and while typing up the news hit about the trailer and series release date, I thought about what Dubas could have been talking about. My hope is that that clip is from the final episode during exit meetings, but after some reflection, I think that expectations of the scene's significance should be lowered because I'm thinking it's more likely to be something related to the trade deadline, such as delays in getting the Nick Foligno deal done with Columbus. How about you Mark? What are your thoughts on the line?
Mark
The first thought that popped into my head when I heard the line was that it was about the Leafs powerplay (which was driving us all bonkers in the second half), but after watching it again and seeing the look on Dubas' face I've switched to thinking it was on a larger scale. I originally hadn't thought the cameras would keep rolling much longer after the end of the Leafs playoffs, but it makes a lot of sense for Dubas to be that wound up in the wake of another disappointing end to a season. It would conflict with his "for better or worse" comment about the Leafs' core just last month, but my guess is Dubas was emotional in the immediate aftermath of the collapse then took time to process things and reel himself back in. Regardless, I'm intrigued to find out what it is he's talking about.
How about you? I think it was pretty common to see a lot of "No thanks" comments from Leafs Twitter after the trailer hit. Do you think you'll tune in or do you just want last season to go away?
Dylan
Funnily enough, prior to seeing the trailer, I was actually in the camp of "just scrap the entire documentary, it's worthless now" but after seeing it, I'm now fully invested in watching and learning about the behind the scenes stories that come out of it, and I hope that the series is popular enough that Amazon greenlights a second season of it because based on the comments that have come from the front office, next season truly is All or Nothing for this iteration of the Leafs.
Mark
In a way it's almost a perfect outcome for Amazon because Leafs fans will hate-watch it and non-Leafs fans will want to watch the train wreck. The last episode is easily going to be the most watched one of the series. I was in the same boat as you in terms of indifference about the docuseries but the trailer has done a lot to pique my interest, and it's also one of those situations where it's going to be meme'd to kingdom come so I don't want to be left out of the loop of conversations happening on Leafs Twitter.
I still think it's going to be a hard watch, though. That sense of missed opportunity, especially after seeing Montreal go to the finals, still hurts. It could have been us! I think deep down I always knew that I would make my way back to the Leafs, but this summer it definitely took a lot longer than normal.
In terms of wanting a second season, I have a bit of a different view on that which is that the Leafs should be doing everything they can to reduce pressure or distractions this season. Sometimes I worry about what being filmed and documented does to the players. We have a young core of early-20's forwards who are developing not only as hockey players but as adults, all in the bright and unyielding spotlight that is Toronto. That's a real pressure cooker situation, and some players are clearly squeezing their sticks when it comes to big moments. Just put the blinders on and let them focus on hockey.
Speaking of next season, we're less than a month away from training camp and about five weeks away from the premiere of All or Nothing. In the spirit of Dubas' quote, what has your patience running thin as we head into Year 8 of the Shanaplan?
Dylan
Well, it's pretty simple, my patience is running thin because I feel like I'm running out of time to witness the Leafs doing something… anything meaningful in the playoffs with my full love, dedication and fandom intact. You see, I'm in journalism school right now, with just one year to go until graduation, and once I do that, I want to cover hockey at the professional level. In order to do that in the same way that all the great reporters like Chris Johnston, Bobby Mac and Elliotte Friedman have done and continue to do, then my fandom has to take up permanent residence in the back seat of my mind in the name of professionalism.
If the Leafs don't win the cup this season then I will not ever have the opportunity to stand on the crowded sidewalk on Yonge street in early July dressed head to toe in Leafs branded clothing, screaming and celebrating along with the rest of the fans as we witness the parade… unless of course I figure out a way to do a full-body disguise like John Travolta in the classic 1996 action flick Face-Off. So yeah, this season really is All or Nothing for me, at least in the sense of getting to experience a win as a fan.
Mark
I can definitely understand where you're coming from, and why it would feel like time is running out! My advice to you is to invest in some good fake moustaches. I'm sure deep down you will always be a Leafs fan, but having to conceal it for the sake of your perceived impartiality must be an isolating feeling. I do wonder sometimes if the Leafs ever do win it all if other people in the hockey journalism world who have kept their fandom to themselves all these years will end the façade and rejoice publicly.
I think what you're saying about partying in Toronto amongst the frenzied masses in the aftermath of a Leafs championship is something that will resonate with a lot of people, especially those who had the fortune (like I did) to head downtown to celebrate the Raptors championship a couple of years ago. Those celebrations were insane, and gave me a great baseline for what the Leafs celebrations would be like, because I feel they could be even wilder. I've always had a vision of my father flying up here from Newfoundland during the finals and heading downtown with me to take in the madness should the Leafs actually pull it off. As time goes on and things continue to not go our way, I sometimes worry that dream is slipping away. But I return every October, with my heart on my sleeve and that vision in my head, hoping this is the year.
For me, what has my patience running thin is how we're five years into the Auston Matthews Era with nothing to show for it from a team perspective. Matthews is the most talented player I have seen don the blue and white in my 34 years on this planet, and I cannot help but feel like we've wasted some golden opportunities to go on a run. From bad Game 7 goaltending to untimely giveaways in overtime to suddenly forgetting how to score, this team had found so many ways to prematurely end their season. Matthews is not above blame: he hasn't brought it in elimination games just like many of his teammates. The traumatized Leafs fan in me is once again left with this feeling of dread that something great is slipping through our fingers with each passing year.
I've never felt a greater sense of urgency to win than I do right now, knowing we only have three guaranteed seasons left of Matthews as a Leaf. I'm not going to lie and say that I'm unnerved by the fact he only signed for five years coming out of his ELC, and while the reason for that may entirely have to do with setting himself for a huge pay day at age 26, I do worry about the possibility of him leaving for greener pastures when he becomes unrestricted. So when we lose early year after year, I scratch one more year off our window of contention, and feel a huge sense of anxiety around our time running out. If we're going to get this done, we must do it while he's still here, and that may require some gutsy roster decisions if this continues to not work out.
Dylan
[Keeping your sports allegiances secret] is definitely isolating, for sure. When I've brought this up to friends or family, I can tell that they don't really get it, so it's refreshing to talk to someone who gets it. I had the pleasure of meeting a couple of the Leafs-specific reporters when they traveled here to Newfoundland in 2019, and the sense I got was that working in the media does one of two things to your mind: it kills fandom entirely, or you get really good at hiding it. I can only hope that when the Leafs win a Cup, I can be in the building and that I find myself sitting with fellow reporters who fall into the latter category so at the very least, we can celebrate the win with a quiet cheer and a drink once we leave the arena.
Back to the Matthews concerns, I absolutely agree with you there. I've always laughed when I've seen the takes that Matthews is off to Arizona the moment his contract is up, because that organization is a complete disaster (and from the look of things, may not even exist in a couple of years). I've maintained that he'll want to stay a Leaf because there's no bigger spotlight in the hockey world than being the top-line superstar in Toronto, a role that he seemingly embraces, but I share that sense of dread in thinking, if they can't do some winning when it matters most, what's going to stop him from taking off to be in the spotlight in New York or LA?
Mark
Or Tampa. Or Vegas. Or Boston. That last one is my nightmare. While Matthews has given us no indication of not enjoying playing in Toronto, there's no guarantee he'll be here four seasons from now, which makes my patience for this team's continued struggles quite low. I just want this feeling of the walls closing in to stop, and that begins with some postseason success.
Dylan, thanks for sharing your perspectives and I hope for yours, mine, and everyone's sake and sanity that our boys can bring it home for us soon. I'll see you on Yonge Street.