Cody Franson wishes he could've played the rest of his career in Toronto: Leafs Morning Take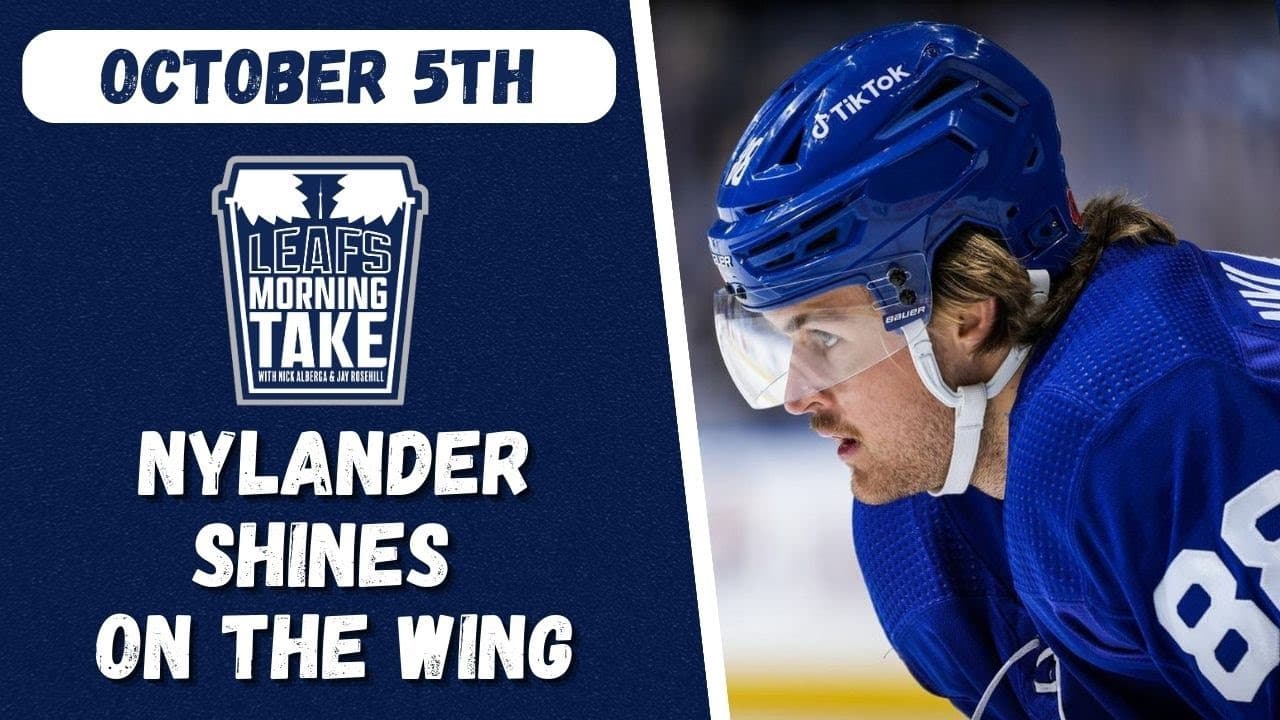 It's William Nylander's world, we're just living in it.
In his first game back on John Tavares' wing, the 27-year-old pending UFA potted two goals – one of which was the OT winner – as the Leafs upended the Detroit Red Wings 4-3 on Thursday night in preseason action at Scotiabank Arena.
Memo to the Leafs: It's time to put the Nylander-at-centre experiment to bed —at least for the foreseeable future. He's way too valuable in the top-six.
Rightfully so, that's where the conversation started as former NHL netminder Carter Hutton made his debut as guest co-host on
Leafs Morning Take on the Friday edition
. Indisputably, Nylander was the big story from the penultimate exhibition game. Also, Fraser Minten did his thing once again setting up quite the decision for Sheldon Keefe and company over the next few days. By the way, Keefe announced earlier today that Minten would suit up for his sixth and final preseason outing in Detroit on Saturday night. What a story! Personally, I think they should give the kid a look in the regular season. What's really stopping them?
Meantime, it's always fun going down memory lane with former Maple Leaf players. With that in mind, Cody Franson, who spent nearly four seasons with Toronto from 2011 to 2015, dropped by to spend some time with us. We talked about what he's up to, looked back at his days in the Randy Carlyle era, and obviously, I snuck one question in there regarding Game 7 against Boston in 2013. I can't believe that was a decade ago! Time flies.
We're almost there, folks. Ahead of Wednesday's season opener, Jay Rosehill and I will have an all-encompassing Toronto Maple Leafs season preview coming for you on Tuesday's show. Nothing from us on Monday – Happy Thanksgiving!