Conor Timmins is "ready" whenever the Maple Leafs call his name, and tonight might be the night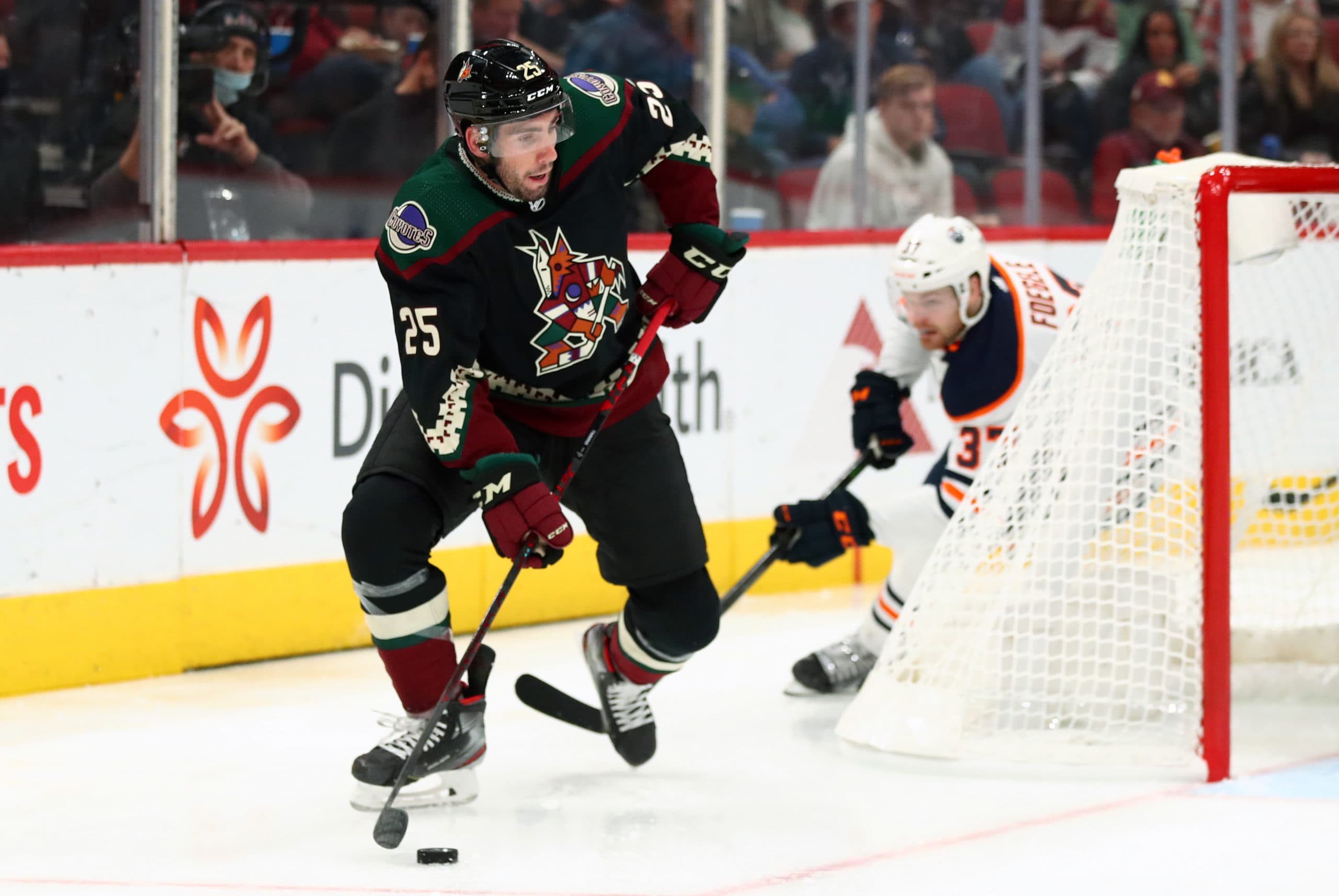 Photo credit:Mark J. Rebilas-USA TODAY Sports
"Whenever they put me in, I'm ready."
Conor Timmins joined the Maple Leafs on Thursday in Minnesota, practicing with the team before they took on the Wild Friday afternoon. Although he didn't play on the day after American Thanksgiving, it wasn't because lack of readiness.
The 24-year-old just finished up
a conditioning stint with the Tucson Roadrunners
, Arizona's AHL affiliate. He's played six games since November 11th with the AHL club, and when he joined the Maple Leafs on Thursday, he noted he was "ready."
However, Maple Leafs head coach Sheldon Keefe had other plans.
"Our approach with him is to get him in, get him comfortable." Keefe said in Minnesota on Thursday. "Obviously we have a great need and there's great opportunity on our defence right now with the injuries that we're going through. Yet, we want to make sure we put him in a good spot to succeed.
"Both in coming into a new team and the fact that he hasn't skated, we give him today (in Minnesota) and get another skate (Friday)… But we'll take it a day at a time from there."
Saturday night will likely be Timmins' first game in a Maple Leafs uniform. The team is coming off playing a game the day before and could use a body without many kilometres within the last 24 hours.
What better day to start your career in Toronto than on a Saturday night?
Having the 24-year-old get into the lineup isn't an inditement on either one of Mac Hollowell or Victor Mete, who've played fairly well together. The pair was on the ice for two of Toronto's four goals in the game on Friday, and only gave up one goal against (in which Hollowell came off for Mark Giordano who got crossed up with Mete).
Hollowell, in particular, has shown that he can be relied upon in the NHL. His speed, physicality, and tenacity with the puck makes him a fascinating player at this level. Mete's offensive game is also quite astonishing at times.
Bringing Timmins into the lineup on Saturday makes sense because you don't want him out of game action for too long. The 24-year-old hasn't played since November 20th and if he doesn't get into the lineup on Saturday, he might not play until Monday.
That's over a week without playing a game, and that's not great for a player who's fit enough to be in the lineup.
If Timmins does in fact play on Saturday, I believe he'd be best alongside Mete. Not only will this be a test for the 24-year-old right-shot defender, but it's also an opportunity to show Toronto's coaching staff that he belongs in the lineup.
When Toronto traded for him, Maple Leafs GM
Kyle Dubas called it
a "future play big time." The 24-year-old had a bright future before his injuries, and if Toronto's development staff can work with him, that glimmering future still could be there. Glowing even brighter than before.
"Obviously, there's a ton of major resources here. Things you might not get in other organizations."
Said Timmins on Thursday to the media.
"I'm just really excited for that aspect as well."
Saturday night could be the start of a new future for Timmins. Or, we might have to wait until Monday to see the 24-year-old make his Maple Leafs debut.