Cooper sets record, Skinner suspended and Leafs continue to roll: Around the Atlantic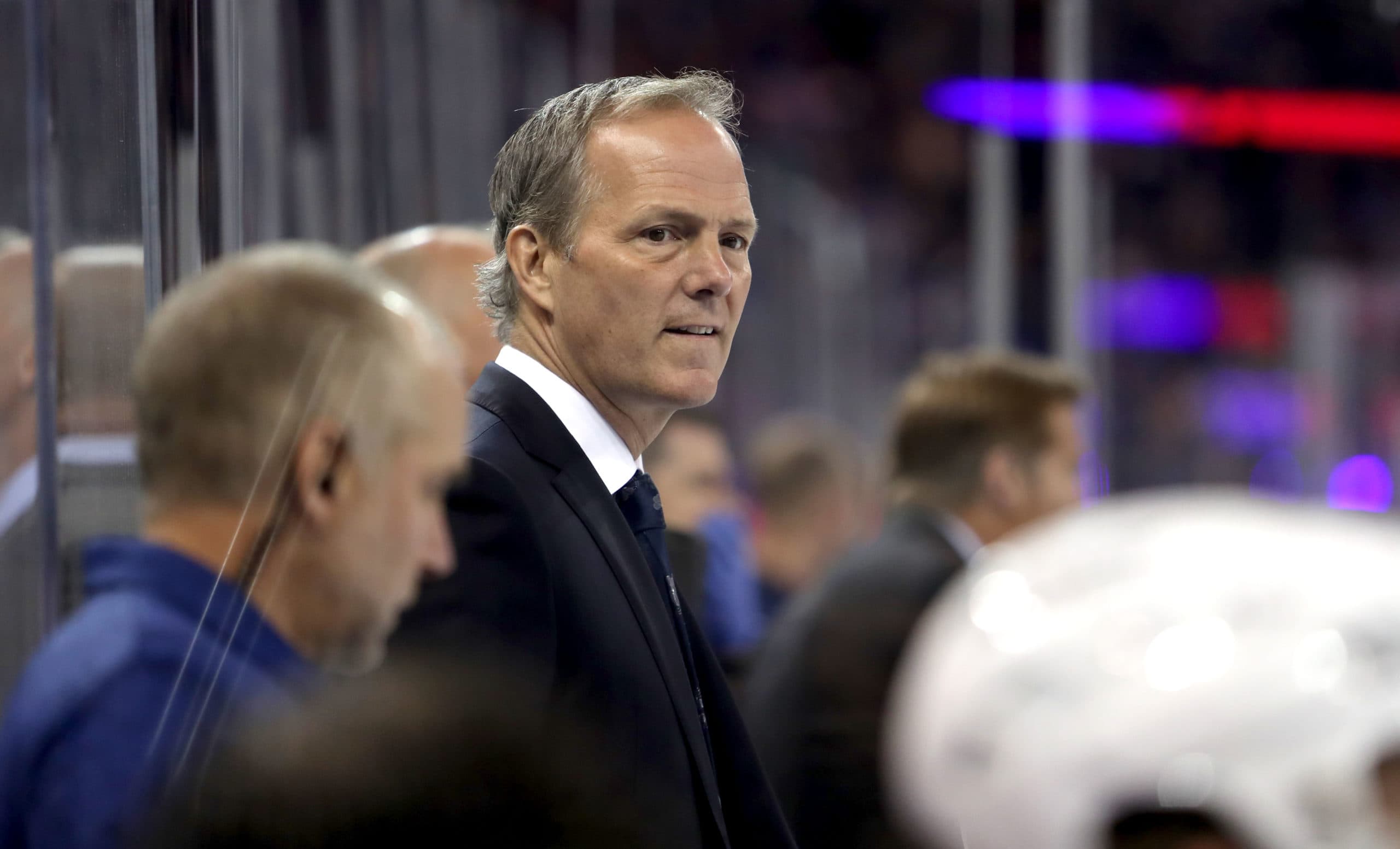 Photo credit:Danny Wild-USA TODAY Sports
It seems that every week we have someone hitting a major milestone in the Atlantic division. This time around it was Jon Cooper. Ever since he's been at the helm of the Lightning they have been an absolute force and he's a major reason for it.
Other news includes Jeff Skinner being suspended, an injury for the Ottawa Senators and the Toronto Maple Leafs continuing to prove that they are one of the best teams in the league.
Cooper sets record
With their win against the Nashville Predators on Thursday, Tampa Bay Lightning head coach Jon Cooper became the fastest coach to 450 wins in NHL history. He did it in just 741 games, one faster than Bruce Boudreau.
The accolades continue to pile up for the longest tenured coach in the NHL. In his nine full seasons behind Tampa's bench he has won two Stanley Cups, four Prince of Wales Trophies and made the Eastern Conference Final six times. The only award he is yet to win is the Jack Adams.
Other news
Buffalo Sabres forward Jeff Skinner was suspended three games for this cross-check on Jake Guentzel.
He was assessed a major penalty and game misconduct on the play. Pittsburgh won the game in overtime on the ensuing powerplay. Skinner isn't known as a dirty player but this his second career suspension. The last one came back in 2012.
The Ottawa Senators will be without depth forward Mathieu Joseph for the next two weeks. He suffered a lower body injury against the Dallas Stars on Friday. In 25 games this season he has two goals and nine assists.
Team of the Week
Just like last season the Leafs had a slow start but there was never any question whether this team was a contender. Going 3-0 this week they have earned the Team of the Week for the second time this season.
It was William Nylander who led the way with three goals and four assists, including a career high five points in the 5-4 overtime win versus Calgary. Auston Matthews scored in every game and added three assists as well. Mitch Marner extended his point streak to 22 games and recorded four points. Rasmus Sandin was tops among Leafs defenders with four points.
Despite those impressive performances, it was the goaltenders who stole the show. Both Matt Murray and Ilya Samsonov had shutouts. Murray also secured the overtime win against the Flames.
On the season Murray is now 7-1-2 with a .926 SV% and 2.50 GAA. Samsonov has been equally as impressive with an 8-2 record, a .933 SV% and a 1.88 GAA. At one point goaltending was this team's biggest question mark, now their only worry is if these two can stay healthy.
With 42 points the Leafs now trail the Bruins by just one point for first place in the Atlantic. Boston does have three games in hand though.