Could Boston miss the playoffs this year?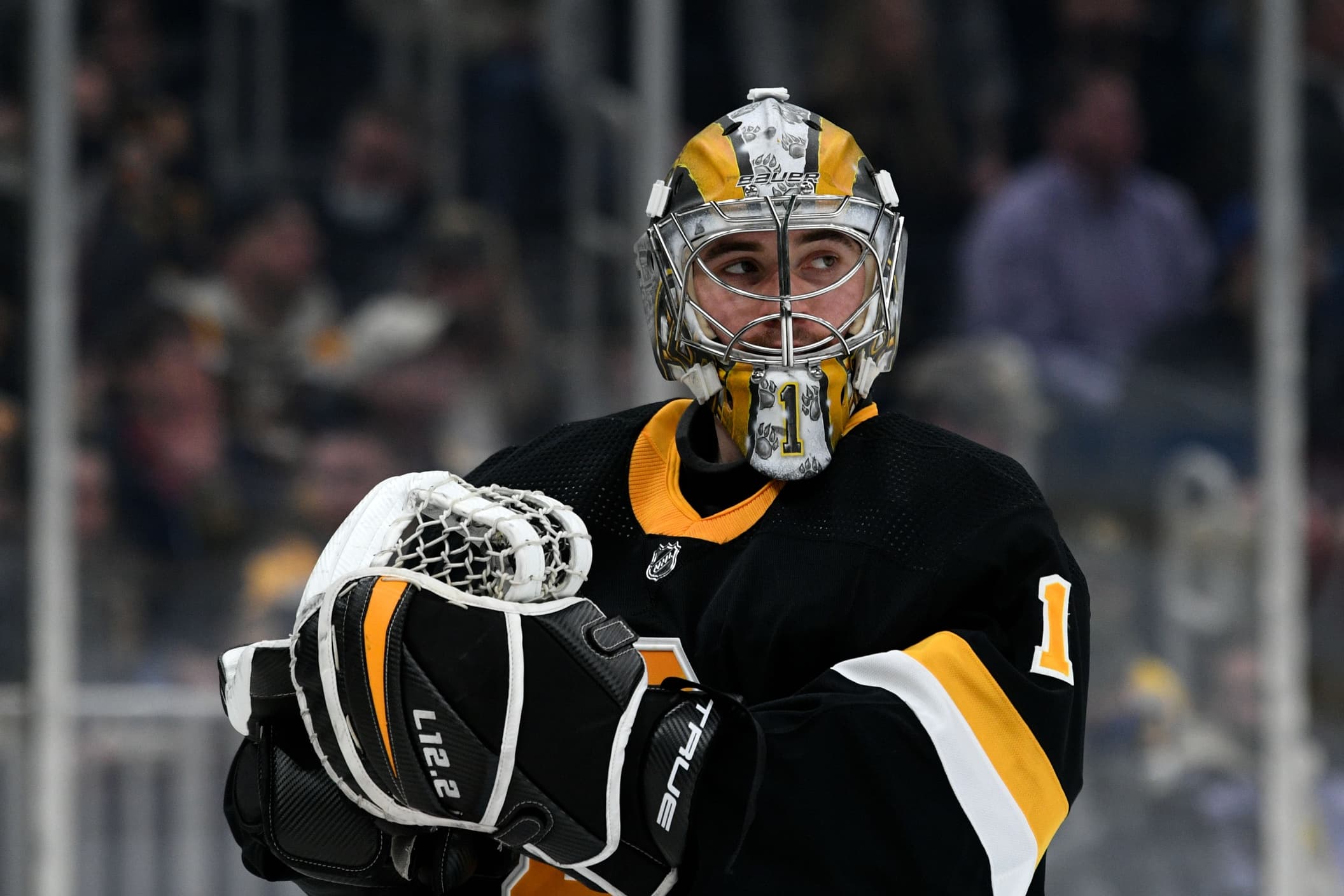 Photo credit:© Brian Fluharty-USA TODAY Sports
Overview:
This will be a very interesting season for the Boston Bruins. Injuries and contract years have muddied the waters already, and I foresee Boston taking a step back from the elite teams in the Eastern Conference. If they were healthy from game 1, they wouldn't be projected this low, and I believe they would be contending in the Atlantic. However, due to some key longterm injuries, I see Boston squeaking into a wildcard spot.
Stats from last year:
Atlantic Standing: 4/8
Points: 107 (10th)
CF%: 54.49% (4th)
GF%: 54.43 (7th)
PP%: 21.1% (15th)
PK%: 81.3% (9th)
Some very impressive stats here, the power play is a head scratcher given the talent.
Internal Moves:
Bruce Cassidy is no longer. For the first time in 6 seasons, the Bruins will have a new bench boss. Jim Montgomery has taken over, after most recently serving as an assistant coach to Craig Berube in St. Louis. You may remember Montgomery from his time as a head coach with Dallas, which was cut short due to personal issues. After being fired, Montgomery announced that he had checked himself into rehab to deal with alcohol abuse. This was 2 years ago, and obviously he has bounced back in a very positive way. I certainly wish him the best of luck in his first year.
Player Moves:
Boston were very quiet in terms of free agent signings, but still made some crucial moves by bringing back some very familiar faces. After losing to Carolina in the first round last year, it wasn't obvious that Patrice Bergeron would return for this coming season. It was music to the ears of every Bruins fan when Bergeron signed a 1 year deal to return to Beantown. The 5 time Selke award winner is unanimously the best defensive forward in the league, but also put up 26 goals and 65 points. He will be relied on heavily this year, particularly with some other offensive firepower injured to start the season.
In addition to Bergeron, Boston brought back David Krejci. Erik Haula filled in decently last year while Krejci returned home, but Krejci brings a veteran presence in addition to production that Haula simply couldn't provide. Subsequently the Bruins felt Haula was surplus to requirements, which we will touch upon shortly. Krejci gives the Bruins a legitimate 2C, and his contract is team friendly. When this forward group finds health, it will be dangerous to say the least.
Erik Haula was traded to New Jersey this summer for Pavel Zacha. Both are middle 6 NHL forwards, which may be Zacha's ceiling. However, the former 6th overall pick never lived up to expectations with the Devils, and a change of scenery could be what he needs to find an extra gear. At best, the Bruins enable Zacha to late bloom into a dynamic top 6 forward. If not, the Bruins have a very steady 3rd liner who will look to provide some secondary scoring.
Keys:
The biggest key will be keeping themselves within touching distance of the playoffs until Christmas. Brad Marchand, Charlie McAvoy, and Matt Grzelcyk will miss significant time. Marchand and McAvoy are scheduled to be back in December, while Grzelcyk could be back in November. Remember, that is when they are due back, not when they will be back to producing normally. It may take them some time to get back up to speed.
Missing your best player on the backline, not to mention one of the best in all of hockey is less than ideal. Missing 2 guys in your top 4 certainly isn't ideal. McAvoy and Grzelcyk are major losses, and will put some pressure on others to step up and fill the void. Bergeron and Krejci certainly ease the loss of Marchand, but Boston just isn't Boston without him. He is a major presence for them on and off the ice, and not having him for months will hurt.
Another wrinkle here is the new coach. Learning new systems and playing how Montgomery wants them to play will also take some time. The quicker the Bruins players are able to buy in, the better they will be. Certainly the coaching staff will be looking to improve their power play, but it will be interesting to see how Boston will look tactically under a new coach.
What Success Will Look Like:
As mentioned, Boston needs to stay within touching distance of the playoff picture before they get healthy. Once they have everyone involved, this is a formidable opponent. If the Bruins have to play serious catch up in early 2023, that could spell disaster. Success will ride on their ability to weather the storm between now and Christmas.
With Marchand missing, others will need to pick up the slack. Taylor Hall and Jake DeBrusk will need to score, and score lots. Both of them are nailed down top 6 wingers, and should have ample power play opportunities to light the lamp. Pavel Zacha will likely get some top 6 minutes, and will be hoping to make the most of playing with other skilled forwards.
Then there's the case of David Pastrnak. Entering the final season of his contract, it looks like he will begin the season without an extension. Obviously an elite NHL winger, will contract talks weigh on him? His production and talent are unquestionable, but could we see a regression without his linemate Marchand, and some uncertainty on his future?
There are some familiar names in the bottom 6 that will be relied on, with a couple newcomers looking to factor as well. Charlie Coyle, Craig Smith, Tomas Nosek and Nick Foligno will start the season, and Boston will be hoping for some energy and physicality, as well as some secondary scoring.
The 2 more unfamiliar faces to crack the forward group are AJ Greer, and rookie Jakub Lauko. Lauko, a 3rd round pick will make his NHL debut, and Greer has played 47 NHL games since being drafted in 2015. Great opportunities await both of them.
There will be lots of pressure on Hampus Lindholm to perform. Don Sweeney gave up a haul to get him, and without McAvoy and Grzelcyk, Lindholm is undoubtedly the most capable defenceman on this roster. He will be paired with Brandon Carlo, who gets an opportunity to play some first pair minutes.
The second pair will be looking to put together a consistent 82 games, even when their aforementioned teammates return. Derek Forbort and Jakub Zboril will skate together to start. Zboril will be looking to stay healthy, having missed significant time already in his young career. Hopefully for Boston's sake they get to see some results from a player they took 13th overall back in 2015.
The bottom pairing of Connor Clifton and Mike Reilly will be seeking some uneventful and mistake free hockey. Many were surprised Reilly wasn't claimed on waivers.
The goaltending tandem of Jeremy Swayman and Linus Ullmark is an elite tandem. The only possible worry for Bruins fans is if injuries arise. Swayman is positioning himself for one heck of a payday when his current deal elapses.
Projection:
4th place in the Atlantic, 98 points.
The health, the health, the health. I think Boston will do enough to barely squeak into a wildcard spot. That being said, if they can find good form and health in the back half of the season, this could be a scary team.
Possible lineup:
Hall – Bergeron – DeBrusk
Zacha – Krejci – Pastrnak
Greer – Coyle – Smith
Foligno – Nosek – Lauko
*Marchand injured, Frederic extra
Lindholm – Carlo
Forbort – Zboril
Reilly – Clifton
*McAvoy/Grzelcyk hurt
Swayman – Ullmark