Could past chemistry yield current success on the Leafs 4th line?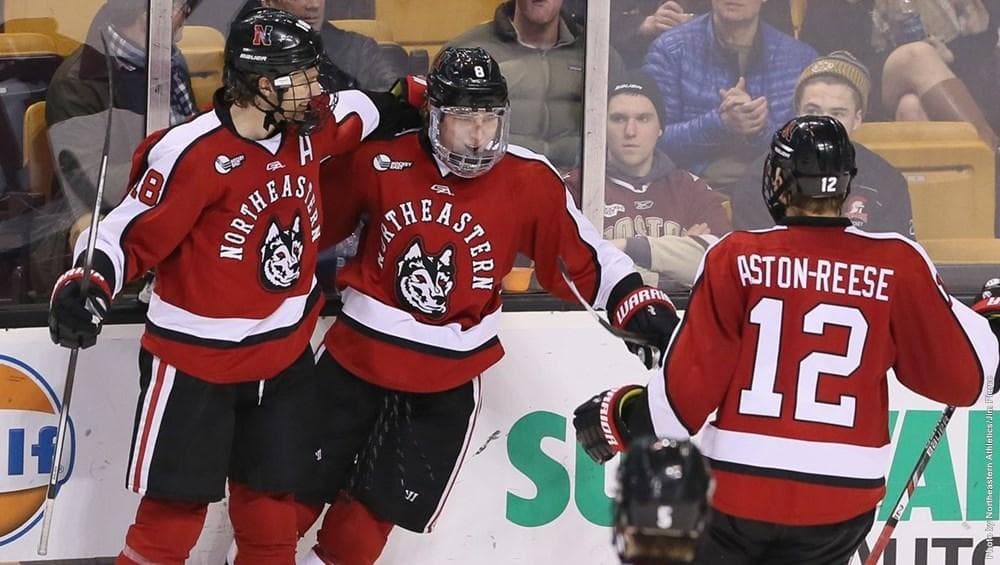 Photo credit:Photo courtesy of Jim Pierce, Northeastern Athletics
What makes a great forward line? Regardless of which line it is, chemistry is imperative. Understanding strengths, weaknesses, and tendencies will certainly lead to a higher chance of successfully contributing.
It's difficult to learn these things in training camp, with multiple line combinations being assessed, and players being thrown into different groups, on different wings, and in different scenarios.
Looking at the rest of the forward group, there doesn't appear to be much familiarity. Kampf is a lock at centre, and the remaining wingers haven't spent much time, if any, on his line. Dig a little deeper, however, and you might find a couple of new Leafs that have in fact played together.
Zach Aston Reese (ZAR), who is currently on a PTO, went undrafted before he attended Northeastern University and played 4 years for the Huskies. During his time in the NCAA, he made the Hockey East All-Star team twice (one 1st Team, and one 2nd Team). He was a Hobey Baker nominee (the most outstanding NCAA Division 1 player), and was voted Hockey East Player of the Year in his senior season.
That same season, Adam Gaudette made the Hockey East All-Star 3rd team and was beginning to forge his own path in the NCAA as a member of Northeastern. His collegiate career culminated with similar accolades, finishing his 3rd and final season on the Hockey East All-Star 1st team, winning Hockey East Player of the Year, and actually winning the Hobey Baker.
They had chemistry on the ice as linemates and also played on the power play together. In fact, after notching a hat trick against Clarkson, ZAR had this to say about his linemates who set up one of his goals;
"There's just a lot of chemistry (on the line) right now," said Aston-Reese. "I don't even need to really look anymore. I can just know when I'm going to get the puck and when those guys (Adam Gaudette, and John Stevens) are going to be open."
Off the ice, the two were very close. The bond of being teammates in NCAA Division 1 sports is unique and difficult to replicate. Gaudette was a 5th round pick for Vancouver, and when ZAR graduated, he had multiple offers to sign as a free agent and begin his professional career. Gaudette lobbied hard for ZAR to sign with the Canucks, as they would have been teammates a year later once Gaudette turned pro.
A couple of years beyond that, the pair remained close. ZAR had become a mainstay with the Pittsburgh Penguins, while Gaudette was still learning how to become an everyday regular. ZAR had the following to say after scoring a goal against Gaudette's Canucks back in the 2019-2020 season:
Fast forward to present time, both are fighting to earn coveted roster spots on the Leafs 4th line. While ZAR is on a PTO, I believe Kyle Dubas has already worked out a deal with the defensive winger, and it would shock me if he was not part of the Leafs forward group come opening night.