The Countdown: Top-5 Maple Leaf storylines to follow this season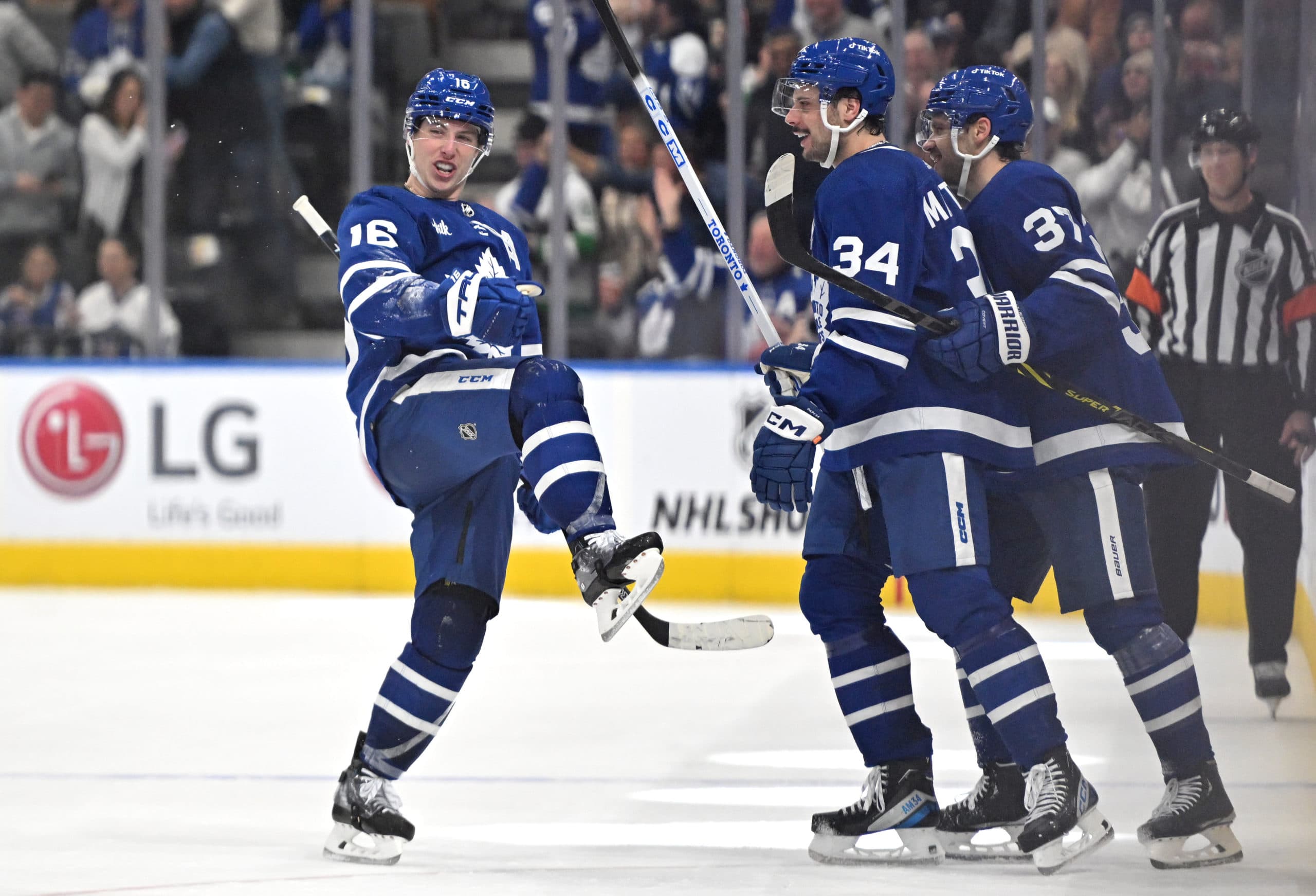 Photo credit:Dan Hamilton-USA TODAY Sports
Welcome to The Countdown, a weekly column you'll typically see rolled out on Tuesdays throughout the Toronto Maple Leafs 2023-24 season. For our opening act, we'll countdown the top-five storylines to follow as the Leafs get set to embark on a new journey.
Maple Leafs GM Brad Treliving has done his part to mix in what he felt the team was missing and now it's on head coach Sheldon Keefe to come up with the proper plan and for the Leafs' players to execute. Here's the top-five storylines to watch this season:
Maple Leafs look to take a new penalty kill approach
After finishing 12th last season and eighth in 2021-22, the Leafs will be changing things up this season. Look for David Kampf and Calle Jarnkrok get some minutes on the penalty kill, however the big change we'll see is Auston Matthews and Mitch Marner forming a 'power-kill'.
Matthews is loving the new role as he'll be seeing the ice more and he feels he has the tools to be an effective penalty killer. He's right, he does, and this is long overdue. Marner on the other hand has been killing penalties for a few seasons in Toronto and his smarts and ability to read the play are always on display.
Marner and Matthews are both defensive sound superstars who know when to be aggressive and when not to be. They're going to score some shorthanded goals and they are going to be able to use the penalty kill to gain some momentum for the Leafs. It's a great set up and something the Boston Bruins have been doing for years with Patrice Bergeron and Brad Marchand.
Goaltending Competition is Wide Open
While
Ilya Samsonov
is slated to start game one of the season against the Montreal Canadiens, look for Joseph Woll to work in tandem with Samsonov instead of the traditional starter/backup set up.
Many across the NHL feel the 25-year-old Woll has potential to be the game one starter when the Stanley Cup Playoffs come around next spring. He's shown the ability to win big games and last season he was streaky as ever between the AHL and with the Leafs. Woll finished last season with a combined record of 22-5-1, including a 2.16 goals-against average and .932 save percentage with the Leafs. Stellar numbers to say the least, and considering he's still only making $766,667 against the cap for this season and next, it could turn out to be the Leafs' best contract on the books.
Samsonov on the other hand is coming off a career season and looking for more work in 23-24. He's going to need to be effective, consistent and be able to stay healthy so he doesn't lose the early 'starter' tag. His preseason wasn't great, but we shouldn't be reading too much into anyone's preseason results.
Look for the Maple Leafs to have one of the best combined save percentages in the league and expect to see both Woll and Samsonov have their runs with the crease in Toronto.
There's New Kids on the Block
Matthew Knies is set to open his first NHL season after joining the Leafs late last season. He was a college standout and he's shown throughout the early parts of his career that he has the potential to be a stud. His skating abilities and closing speed and tenacity are going to come in very handy and be entertaining to watch. It's not often you get a player his age who also happens to be so mature defensively beyond his years. The offense will come too; if he gets regular reps in the top-six, he could hover around the 50-point mark in 2023-24.
There's also Fraser Minten,
who has been the talk of the town this preseason. Treliving
moved out Sam Lafferty
and his $1.1 million contract and a lot this was influenced by having some more flexibility financially to give Minten a longer look to start the season. It may only be for a few weeks, but Minten is a talented former second-round pick who has shown the ability to be effective on both sides of the puck. If he sticks, Minten will be the Leafs new third-line shut-down centre who could chip in killing penalties and/or be a plus player five-on-five.
You can add young defenceman Mikko Kokkonen, who dodged the latest round of cuts in a nod to his solid preseason. Even when he's inevitably sent down, he could see himself as one of the team's first callup options. The Leafs have a new wave of talent coming and it starts with Knies and Minten having immediate impacts this season.
Will John Klingberg Bounce Back?
Klingberg used to be one of the best offensive blueliners in the entire NHL, however his past few seasons have been so bad defensively, any production he's managed offensively has been overlooked. Treliving gave him a one-year prove-yourself contract and the big Swedish defenceman is looking to do exactly that.
Klingberg will start on the Leafs first power-play unit and from all accounts in the preseason, it should do wonders for his stats. His ability to get shots through and move the puck are going to help out the Leafs top unit a tremendous amount. Morgan Rielly isn't a fan of taking slap shots and it hurt the Leafs multiple times last season, whereas the former has a bomb for a shot and will be unloading the cannon at will.
The former Dallas Star is playing for another contract, and a good season for him in 23-24 would be 50 points, a mark he hasn't hit since 2018-19 with the Stars when he put up a career-high 67 points.
One thing that seems to get overlooked with Klingberg is the amount of playoff games he has under his belt, with 39 points in 63 career Stanley Cup Playoff games on his resume, including four points in four games with the Minnesota wild last season. He should be considered an x-factor for the Leafs this season.
Get Ready for Piss and Vinegar
All of the talk this past summer was about how Treliving managed to find some more snot, or piss and vinegar, or whatever you want to call it, reflected by the signings of Max Domi,
Tyler Bertuzzi
and Ryan Reaves. Now, will this translate into more success in the playoffs?
As for the regular season, look for Bertuzzi to have a career season skating alongside Marner and Matthews on the top line, meanwhile Domi could very well be in the same boat on the second line with John Tavares and William Nylander. Both players appear to fit in perfectly with their linemates and their playing styles should make things a seamless transition.
Reaves, however, is a giant question mark. He's never been a great skater, but the NHL game is getting faster and faster each season and Reaves has looked a step behind during the preseason. Many questioned Treliving signing 'Reavo' for three seasons, considering the type of player and role his plays, along with the fact he's 36 years old and not a great skater. We'll have to wait and see how effective Reaves can be as a lineup regular, but look for him to come out of the lineup from time to time for matchup purposes or to get a younger forward some more ice time.
The long-winded preseason is in the books and a new Maple Leafs' season is on the horizon. Stanley Cup or bust? It certainly feels like that.