Daily Faceoff ranks Toronto Maple Leafs' goaltending tandem as 11th-best in the NHL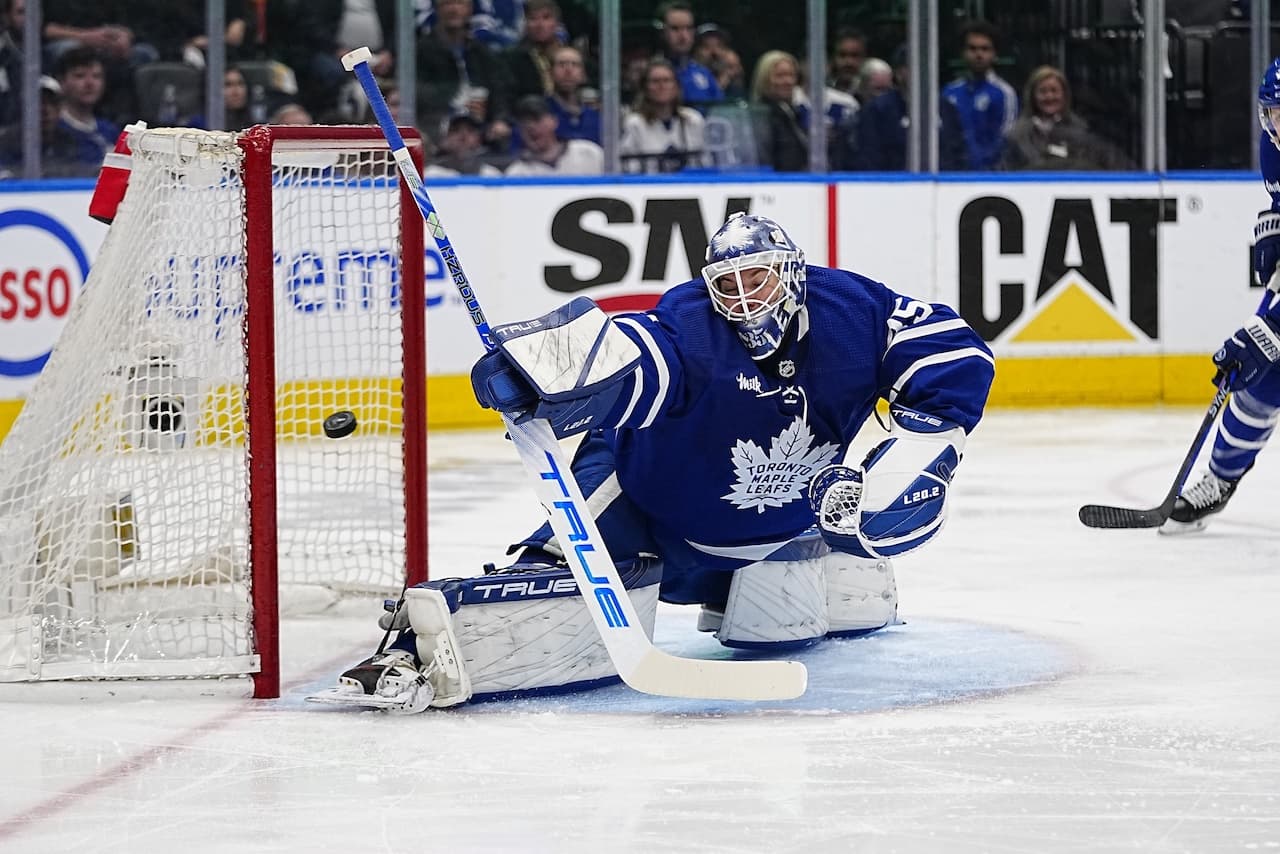 Photo credit:John E. Sokolowski-USA TODAY Sports
The Toronto Maple Leafs got some love from Daily Faceoff's Mike McKenna. The former NHL journeyman goaltender released his rankings of every NHL team's goaltending tandem heading into the 2023-24 season.
On
last year's ranking
, the Leafs' tandem of Matt Murray and Ilya Samsonov came in at 23rd. Here is what McKenna wrote about the Leafs' tandem last year:
"Two reclamation projects share the crease in Toronto. It's been three full seasons since we've seen the best version of Murray. And the Washington Capitals gave up on Samsonov despite selecting him in the first round of the NHL Draft in 2015. Add to the mix a history of injury with both goaltenders and it's hard to predict what might happen in the Leafs' crease this year. Consistency has been an issue with both. But the upside is that Murray is still just 28 years old and Samsonov is 25. If either can harness his immense talent, the Leafs could finally have a long-term solution in goal."
Heading into this year, the Leafs' new goaltending group of Ilya Samsonov, Joseph Woll, and Martin Jones is getting a lot more love from McKenna, who put them at 11th in the entire league. Here are the key questions McKenna feels face the Leafs' goaltending:
"Can Samsonov improve his technical game enough to be reliable in the postseason? Is Woll capable of stealing the net and leading the Leafs to the promised land? Will Martin Jones be a factor?"
Even with these questions facing the Leafs heading into this season, there's little doubt that the club's goaltending has a lot more clarity heading into this season than they did last season — as made clear by their jump of 12 spots on McKenna's ranking.