Danielle Goyette speaks on her stint as Newfoundland Growlers' assistant coach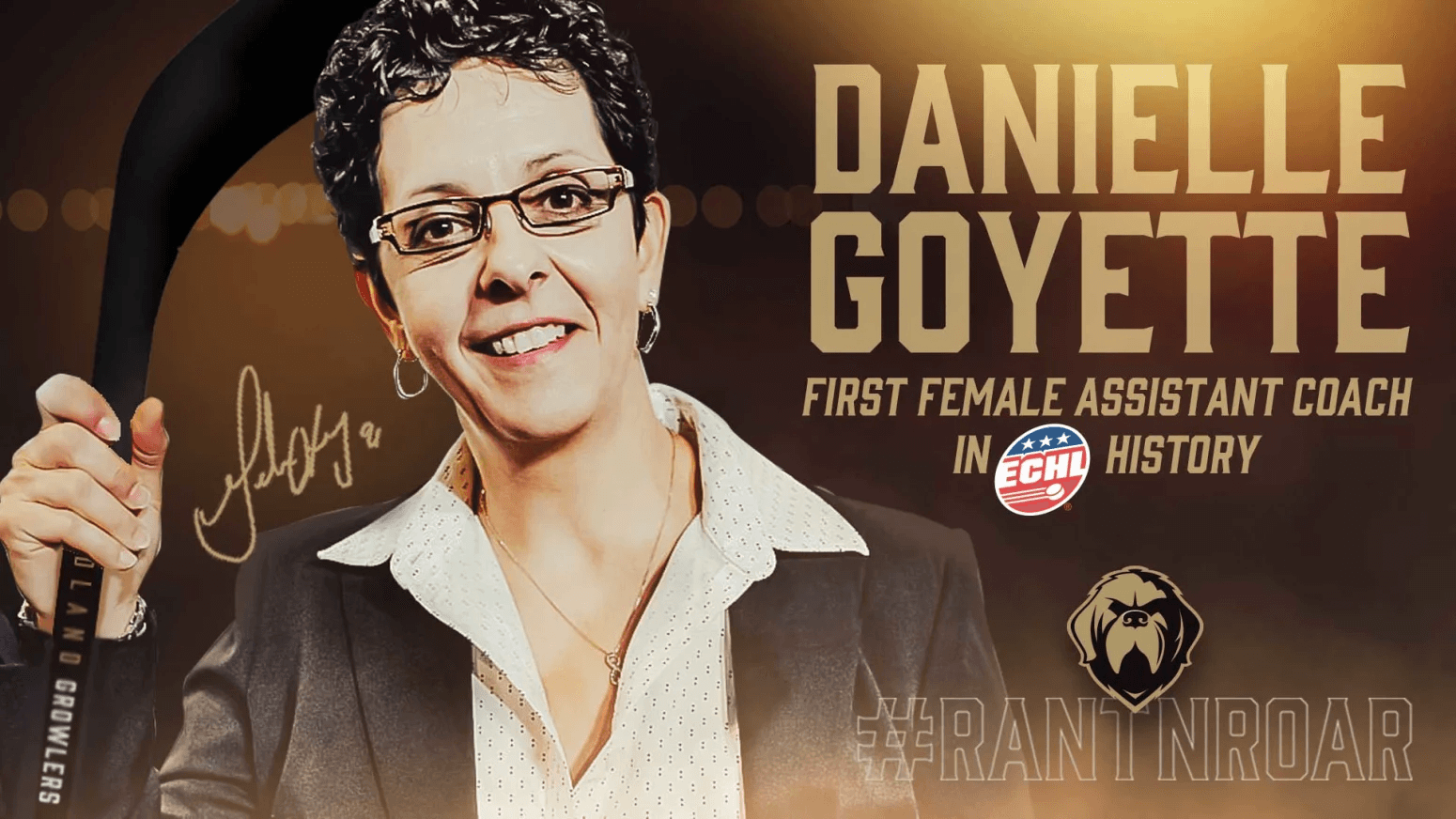 Photo credit:Newfoundland Growlers / Twitter
"I was going on the road with the Marlies, it was my first trip of the year," said Goyette in a postgame availability on Feb. 4. "We were on the way there and Ryan (Hardy) came to me on the bus and said "well, I think we're gonna need you to go to Newfoundland," and I was like "what?""
At first, the Toronto Maple Leafs director of player development thought Hardy was kidding, but that changed when she was informed that Growlers head coach Eric Wellwood had tested positive for COVID-19.
"Sometimes he can be funny and joking around, so I didn't think he was serious, but he told me (about Wellwood) and I said "oh my god""
Hardy and Growlers management were worried that the other coaches may also test positive due to their close proximity to Wellwood, so for a moment, there was a chance Goyette would be running the bench on her own.
"At the beginning I said no way, I can't do this without help," said Goyette "But you know, in hockey and in other team sports, when somebody asks you to do something and people need help, you have to step up. Even if it's outside your comfort zone, you have to do it for the team. It took me 10 or 15 minutes, but I said "okay, I'm gonna do it""
And so from there, she joined the Marlies for practice in Grand Rapids, ran a skills session for the healthy scratches, and then her journey to The Rock commenced.
"It was like a roller coaster!" Goyette said with a chuckle.
Originally scheduled to fly from Grand Rapids to Detroit, and then getting back to Toronto before heading to Newfoundland the next morning, the best laid plans were thrown off by a snow storm that delayed the flight.
"I ended up flying west, to Minneapolis, got back to Toronto that way, and stayed at the airport hotel because there was no time to leave and come back."
Goyette did not know that she was the first female coach in ECHL history until her flight landed.
"When Trevor (Murphy) picked me up he told me I was the first and I said "What are you talking about?" I had no idea, but I didn't want to make this about me. I'm here to help the team.
It has been years since Goyette last set foot in Newfoundland, but part of this province's magic is it's ability to make you feel right at home.
"I've been here for two days, I feel like I've been here for two weeks."
During Goyette's time with the Growlers' the team dealt with a severely depleted roster due to the same COVID-19 outbreak that took usual coach Wellwood out of action, and they were going up against the hottest team in the ECHL North Division, the Reading Royals, and though the roster the team was able to ice put up a fight, ultimately they dropped all three games of the weekend series, but temporary head coach Nate McIver had nothing but praise for his benchmate.
"She's great," McIver said "she's been awesome for us, really helping us out and obviously she has a wealth of knowledge as a Hall of Famer and a three-time Olympian, she's brought so much to the room and she's great with the guys. It's been awesome being able to work with her."
"For Nate, it was his first games ever as head coach, so that was a big event around the team," Goyette said "The players really put up a great effort and the staff were so good and amazing, I don't think I could've asked for a better welcome. It's so much fun to be at the rink, I could spend ten hours here a day!"
The Growlers are back in action at home this week for a four game series against another division rival in the Maine Mariners and the roster will look much more familiar to fans of the team, as Wellwood returns to the bench along with as many as seven players who have now exited COVID protocols.