David Kampf: Back with the Maple Leafs or gone in 2023-24?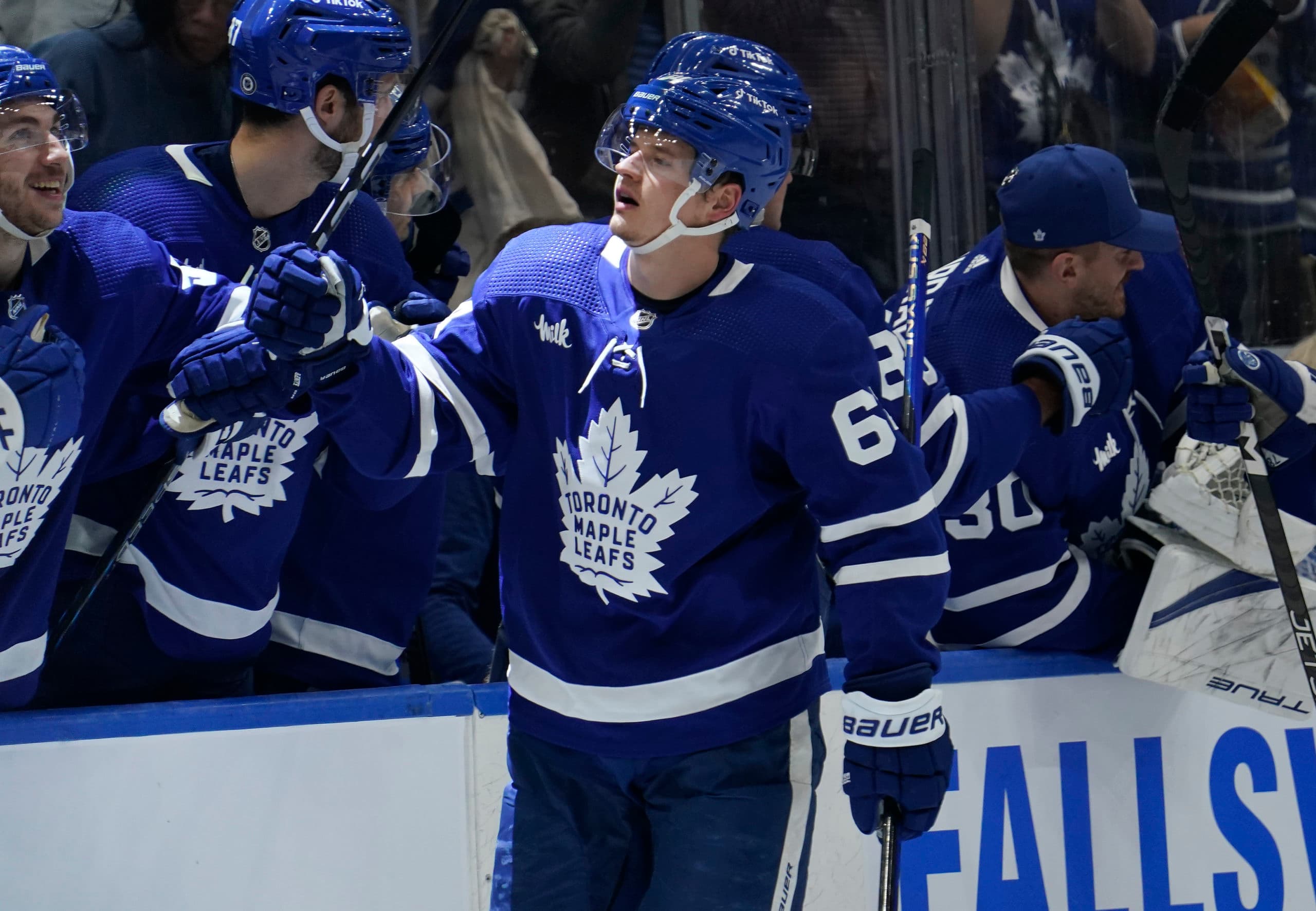 Photo credit:John E. Sokolowski-USA TODAY Sports
One of the Maple Leafs' sneakiest signings of the past couple years was David Kampf. While Michael Bunting gets most of the spotlight due to the amount of offense he was able to bring for his price tag, Kampf was arguably their most important free agent acquisition in recent memory. 
At the time, nobody really knew what the point of the signing was. The Maple Leafs inked him to a two-year contract worth $1.5 million annually in the 2021 offseason, and while he was clearly sought out for a defensive role on the team, he was a black hole offensively. Spending his entire career to that point with the Chicago Blackhawks, his career high in points at the time was 19, which he hit back in 2018-19. When Toronto signed him, he was coming off of a 2020-21 season that saw him score only one goal in 56 games.
The Czechia native not only established himself as a huge part of the Maple Leafs' bottom six in 2021-22, but he had a breakout season offensively. He scored 11 goals, including one in both games against his former team, and tallied 26 points in 82 games. Obviously not somebody to be relied on for offense, but respectable production for somebody who largely played on the third and fourth lines.
It's no secret how much Kampf was leaned on for his defensive abilities. In 2021-22, he led all Maple Leafs forwards in penalty kill TOI and was second only to Jake Muzzin in terms of all skaters, averaging 2:29 on the PK each game. It was pretty much the same story in 2022-23, averaging 2:38 of penalty kill TOI to lead all forwards and rank fourth overall on the team in that category. His goal scoring took a little bit of a dip, but he finished with one extra point than the year before.
So – the question is now, do the Maple Leafs bring the 28 year-old back? He clearly filled a role for the team that will be hard to replace, but I personally don't see him returning.
Cap hit projection: $2-2.5 million 
When I look at some of the comparable players to Kampf who signed deals last season, it's hard to imagine he won't ask for a raise, albeit not a massive one. It might be one of those situations where the longer the term is, the lower the cap hit is, but I feel like he'll look for something upwards of $2 million annually. Nico Sturm, a similar defense-first player, signed a three-year contract with that exact value per year, and the Maple Leafs themselves inked Calle Jarnkrok for four years at $2.1 million per. 
The Maple Leafs need to be smart with the way they spend their money this offseason. Extensions for Auston Matthews and William Nylander will be priorities, and when you factor in that they have Pontus Holmberg, who impressed in his small sample size last season, likely ready to take over in Kampf's role, it doesn't make sense to offer him a raise to come back. 
That being said, a big story this offseason that hasn't really been addressed yet is how new general manager Brad Treliving will view this roster compared to how Kyle Dubas did. Until we see him make some moves this offseason, it's hard to say who will return and who will go. For better or for worse, this summer could be full of surprises.