David Kämpf moving to the Leafs is an underappreciated gem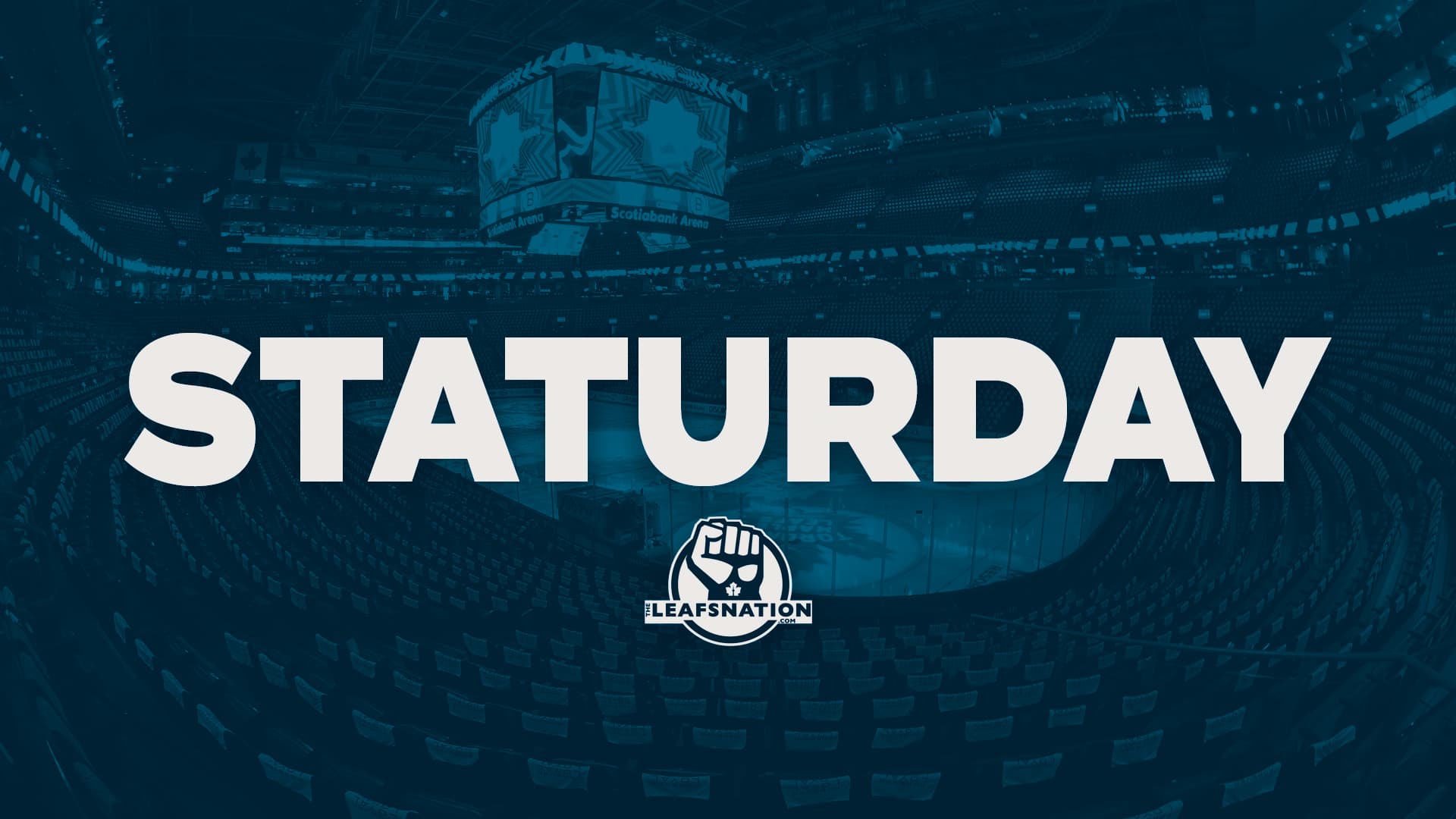 When I wrote our
offseason introductory post
on who @David Kampf (Kämpf) is, the numbers I looked at painted a picture of a player who came out of nowhere to be just "okay". If anything I came away thinking that Kämpf might be a case of
subtraction by addition
. And my goodness was I wrong.
After scoring just 1 goal last year for Chicago, and only 7 primary points at 5-on-5, Kämpf already has 6 primary points in the 22 games he's played this season. He's been locked into the 3rd line center role, deservedly, and performed at a good clip in that spot. From the very start of the season, it felt like he would change my mind.
The
recent injury scare
was enough to galvanize that opinion. It forces one to think about @Pierre Engvall moving to center, or @Jason Spezza being pulled up into that role, or @Alexander Kerfoot coming down from the top-six. None of those options are terrible, but all of those players seem to fit much better where they are.
It's not just Kämpf's scoring though, or feeling like he's fit in that role. That would be too superficial for me to claim that he's been a gem, especially on Staturday.
One of the first things I thought was that Kämpf has just been having a bit of shooting percentage luck in the early parts of this season. That can happen often, a player looks amazing in the first 20 games or so, but come the end of the season, their totals are pretty well what we would have expected at the start of the year. All that means is that the inherent randomness of sport has caused them to have their distribution of goals not be "normal", but instead bunched up at the start of the year. The reverse can definitely be true as well (*cough* Nick Ritchie *cough*).
This is definitely the case, as Kämpf's individual shooting percentage (Sh%) in all situations so far this year is 12.5%, almost double his career average of 6.78%. If you look at Fenwick shooting percentage (FSh%), which uses unblocked shots instead of shots on goal to indicate all the situations where the shooter put the goalie to work, Kämpf is still well above his career average at 9.38% versus 5.08%. Even when looking at
expected
Fenwick shooting percentage (xFSh%), Kämpf is still performing better than his career.
Evolving Hockey
's xFSh% basically compares the location of a player's unblocked shots to determine how likely they were to be goals. Kämpf has always had a much higher xFSh% than actual FSh%, which suggests that he's just not a very skilled shooter. This is still true this year, but by the smallest margin of his career, as per the chart below:
| | | | | | |
| --- | --- | --- | --- | --- | --- |
| Season | Team | Sh% | FSh% | xFSh% | dFSh% |
| 17-18 | CHI | 8.7 | 6.06 | 8.12 | -2.06 |
| 18-19 | CHI | 5.56 | 4.12 | 8.13 | -4.01 |
| 19-20 | CHI | 8.89 | 6.78 | 10.58 | -3.8 |
| 20-21 | CHI | 1.59 | 1.23 | 8.32 | -7.09 |
| 21-22 | TOR | 12.5 | 9.38 | 10.16 | -0.78 |
However, production isn't really what you sign @David Kämpf for. We can get a better picture by looking at his overall on-ice play. There's a few ways to do that, and we'll start with Expected Goals (xG). This is similar to the xFSh% we discussed above, but instead of converting to a percentage, you simply add up how likely each shot was to be a goal. We also look at both ends of the ice, not just the offensive side.
These maps below from HockeyViz show the expected goals impact that Kämpf has had, isolated from the effect of his teammates:
These last two seasons, Kämpf has been able to add not just a defensive prowess (negative on the xG against is a good thing), but positive influence in the offensive end as well. It would have been easy for this to be a fluke, but if it continues through to the end of this season, it's enough to start being the new normal. The heat map shows that the middle of the circles has been defended well, but the front of the net hasn't been as much. Still, overall, defensively he's had a positive impact.
I wanted to see what effect the @Jake Muzzin and @Justin Holl pairing, which has been concerning this year, has had on Kämpf. This can be done using
HockeyViz's "Environment Distiller" tool
. Interestingly, the defensive impact looks
way 
better, but in such a small sample this could easily be the effect of easier competition.
It's important to note that there are a lot of different xG models, that when boiled down to individual players in small samples can vary wildly between each other. The table below shows how he rates in the different publicly available models I'm aware of, for austerity, expressed as relative to league average. Please refer to the notes; this table is not comparing apples to apples, but this is each model at its best approximation of expected goals, which is different for each.
Hockey Viz (note 1)
Evolving Hockey (note 2)
Moneypuck (note 3)
Player
xGF/60
xGA/60
xGF/60
xGA/60
xGF/60
xGA/60
David Kämpf
+0.06
-0.03
-0.04
-0.18
0.03
-0.05
Note 1: this is adjusted for teammates, competition, and coaching.
Read more here
Note 2: this is adjusted for score and venue.
Note 3: this is adjusted for score, venue, and "flurry".
Read more here
I said above that there are a few ways to look at overall on-ice impact. We've looked at expected goals models above. One of the other interesting ways to look at overall impact is with a Wins Above Replacement (WAR) model. There's a couple of them publicly available, but I prefer Evolving Hockey's.
It's most fun to look at this in terms of the actual Wins Above Replacement that a player has added, but the most accurate way is to look at it as a rate using the player's ice time. I'll show both below:
| Player | Season | Team | Position | GP | TOI All | EVO | EVD | PPO | SHD | Take | Draw | Off | Def | Pens | GAR | WAR | SPAR |
| --- | --- | --- | --- | --- | --- | --- | --- | --- | --- | --- | --- | --- | --- | --- | --- | --- | --- |
| David Kampf | 21-22 | TOR | C | 22 | 309.3 | 0.1 | 0.6 | 0 | 1.3 | 0.2 | -0.1 | 0.1 | 1.9 | 0.1 | 2.1 | 0.4 | 0.7 |
| Player | Season | Team | Position | GP | TOI All | EVO/60 | EVD/60 | PPO/60 | SHD/60 | Take/60 | Draw/60 | Off/60 | Def/60 | Pens/60 | GAR/60 | WAR/60 | SPAR/60 |
| --- | --- | --- | --- | --- | --- | --- | --- | --- | --- | --- | --- | --- | --- | --- | --- | --- | --- |
| David Kampf | 21-22 | TOR | C | 22 | 309.3 | 0.019 | 0.15 | 0.562 | 1.512 | 0.032 | -0.015 | 0.022 | 0.382 | 0.017 | 0.406 | 0.071 | 0.14 |
We can see that Kämpf has been able to add a total of 0.4 wins (WAR) and 0.7 standings points (SPAR) for the Leafs in this young season. Looking at the different components (see the
Glossary
here), we can see the majority of the impact comes from his defensive impact (Def), both shorthanded (SHD) and at even strength (EVD).
This total of 0.4 WAR puts him 7th on Toronto, behind the big four, and the current top-6 left wingers Kerfoot and @Michael Bunting. In terms of a rate per 60 minutes of ice time, he's actually ahead of @Mitch Marner ever so slightly, putting him 6th on the team.
Final Thoughts
To summarize my position on @David Kampf (Kämpf) would be that he is a good, pleasant surprise. He's not a star, he's not going to be an offensive producer at any reliable rate, but he's going to play well defensively, and he's good friends with @Ondrej Kase (Ondřej Kaše), which is super fun.
We had
a really good article recently
that made the crux point: having Kämpf on the team is great, and having him play well is great, but really he should be a fourth line player. However, with Kerfoot playing so well on the 2nd line left wing, and no other real options for a top nine center, this is the way the Leafs have to be built. And with them sitting in 2nd in the league, clearly it's working to some degree.