David Kampf will once again be a critical component of the bottom-six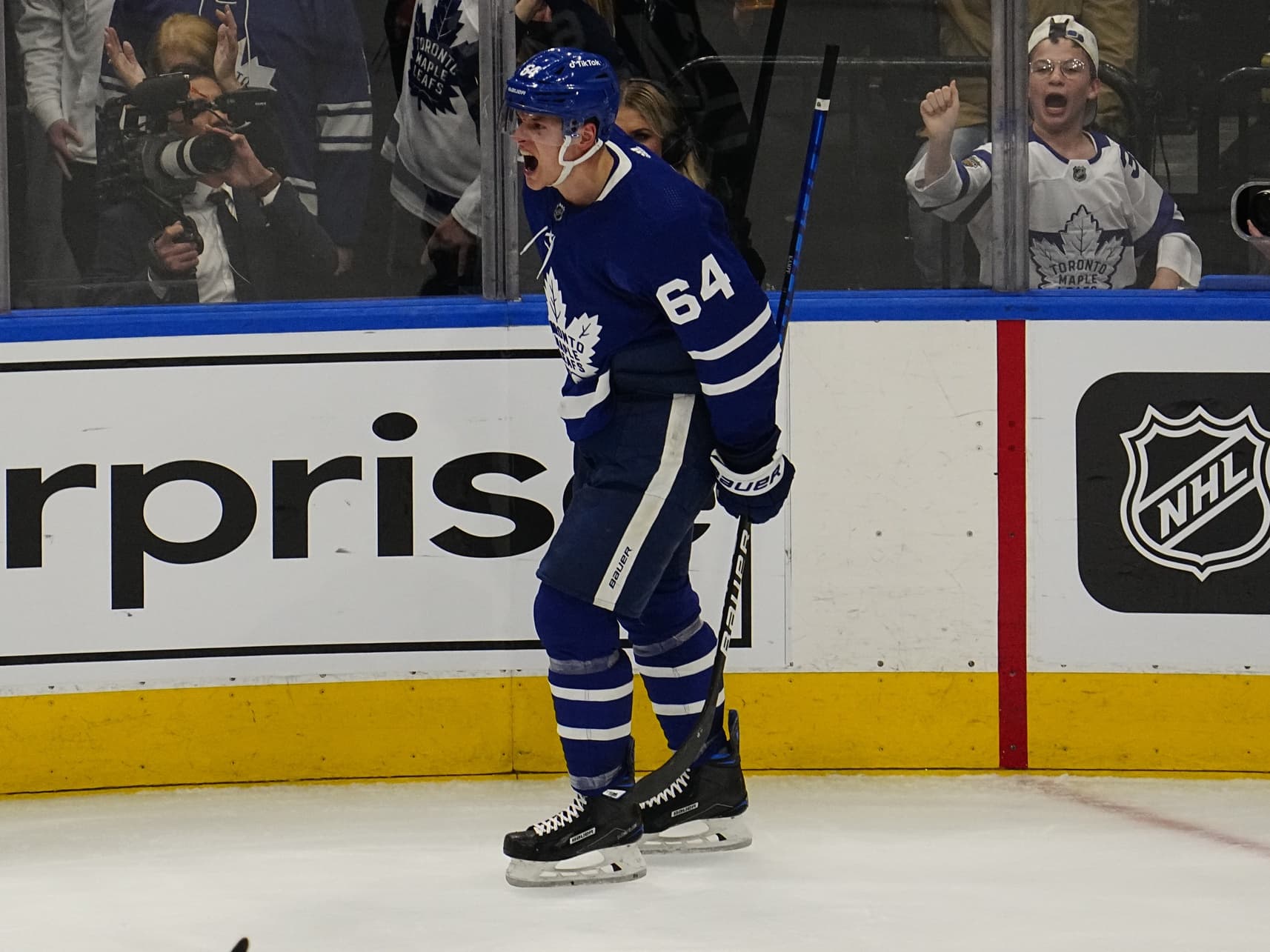 Photo credit:© John E. Sokolowski-USA TODAY Sports
When the Leafs initially brought in @David Kampf,
no one could have foreseen
that he would not only be an integral part of the bottom-six but would also see a significant boost in scoring compared to his previous seasons. But that is precisely what he did.
He was expected to be slotted primarily on the fourth line and be primarily assigned defensive zone starts. While the latter was definitely true since 82.6% of his shifts commenced in his own end, he was instead assigned to the third line by Sheldon Keefe. Then a funny thing happened: he held his own when slotted alongside some of the Leafs' most important secondary scorers.
Kampf spent the majority of the season with @Pierre Engvall alongside a revolving door of wingers that include @Ilya Mikheyev, @Ondrej Kase, and @William Nylander. Regardless of who he was paired up with, the third line was among the best in the league in terms of scoring chances and shot attempts. It helped play a significant factor in why the Leafs would go on to set franchise records in the regular season.
In 82 games last season, Kampf set career highs in every offensive category by posting 11 goals, 15 assists, and 26 points. It was a significant boost in scoring as his shooting percentage spiked from 1.6% in 2021 to 10.8%. He added two goals in seven playoff games, one of which was this memorable shorthanded tally against the Lightning in Game 1 shown above.
He was also effective in suppressing scoring chances as the Leafs were significantly better defensively
when he was on the ice
compared to
when he wasn't
.  The same applies to
the penalty kill
, where he helped make the Leafs one of the better PK units in the league for both success rate and shorthanded chances. He finished tied for third on the team in shorthanded goals with two, accounting for 15% of the Leafs' league-leading 13 goals.
That success was not just limited to his scoring numbers as the underlying metrics at 5v5 paint him in a positive light. His role is to be a defensive stalwart to neutralize the threats, so seeing that his team has the majority of the scoring chances and shot attempts is an encouraging sight.
| | | | | | | | | |
| --- | --- | --- | --- | --- | --- | --- | --- | --- |
| CF% | FF% | SF% | GF% | XGF% | SCF% | HDCF% | HDGF% | PDO |
| 50.99 | 51.00 | 52.04 | 50.67 | 51.20 | 52.50 | 49.84 | 50.00 | 0.996 |
It gets even better when seeing his overall numbers with Engvall and Mikheyev because of how effective they were. Here is how they rank among all forward lines with at least 150 minutes of ice time
as per MoneyPuck
:
| | | |
| --- | --- | --- |
| Category | Engvall-Kampf-Mikheyv | League Rank |
| xGF% | 65% | 4th |
| Goals against per 60 | 1.25 | 9th |
| Corsi For % | 64.1% | 4th |
| Fenwick For % | 64.9% | 4th |
With numbers like these, it is no wonder the Leafs were able to have the success they had during the regular season because it becomes difficult to slow down a team who can roll their first three lines and give their opponents nightmares.
By no means am I suggesting Kampf was the reason the third line was able to be that effective, but
his presence definitely played a part
in what made it work. His slower foot speed and willingness to be the third man back allowed room for Engvall and Mikheyev to jump up into the play and
move the puck down the ice
. In the offensive zone, Kampf gravitates towards the support role by applying the forecheck on the puck carrier to get the puck to his linemates.
The combination of speed, aggressive forechecking, and smart passes helped make the line so difficult to contain. You can see some of it in this tweet below:
Related: 
As good as the third line was during the previous campaign, one has to wonder how they will be able to replicate that success with a new look bottom-six.
Both Kase and Mikheyev left to sign with the Hurricanes and Canucks respectively, which has left a gaping hole for the third line that will need to be filled. You could make the case that Keefe would opt to leave Nylander on the third line since that worked well, but he could also have him reunited @John Tavares which was
the common combination for much of last year.
Calle Jarnkrok also seems like an obvious candidate to fill the role, though he could go the route of Alex Kerfoot and be utilized all throughout the lineup due to his versatility. Some other options worth considering should they make the team include @Adam Gaudette, @Denis Malgin, and @Zach-Aston Reese, who is currently on a PTO.
This could present an opportunity for one of the prospects who can make the team out of camp a chance to begin the season on the third line. Meaning someone like @Pontus Holmberg, @Alex Steeves, @Nick Abruzzese, or Nick Robertson could earn a look. Either way, who will be the new member of the Kampf line is still to be determined and it remains to be seen how it will fare.
As mentioned earlier, Kampf saw a massive spike in scoring compared to the previous year. I don't think he only finishes with but a single goal and that he will likely see some regression from his 11-goal campaign. He has a career shooting percentage of 7.5% as well as a 0.26 PPG average, so a reasonable assumption is his scoring output will return to the mean and take a slight hit (around seven goals and 21 points).
Regardless of who he ends up being lined up with and whether or not his offensive numbers regress, Kampf will be a critical component of the Leafs' bottom-six.
His defensive abilities and playing the supporting role helps allow his linemates to work their magic. When called upon to make a play, Kampf is more than willing to apply pressure on the forecheck and get the puck to the more lethal shooters. But more importantly, he is effective at minimizing the scoring threat which makes the Leafs a better defensive team.
Not bad for a guy who makes $1.5 million a season.