Denis Malgin could be the late bloomer the Toronto Maple Leafs need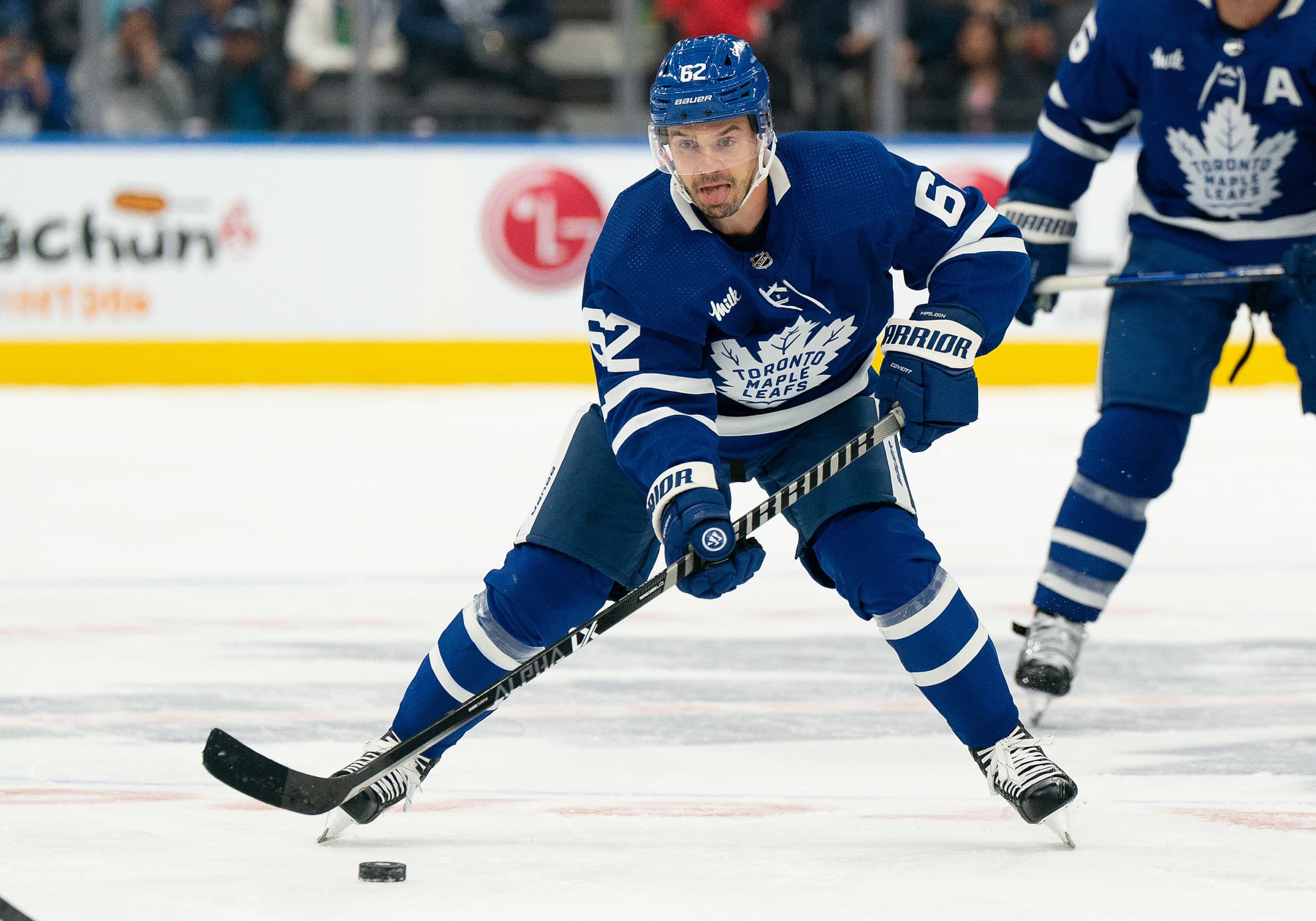 Photo credit:Nick Turchiaro-USA TODAY Sports
Denis Malgin's place on the Toronto Maple Leafs roster is assured, and he could be the late bloomer that the team needs to help take the next steps.
It may be difficult to picture a player with 192 NHL games under their belt as having the potential to be a late bloomer, with the majority of players with that much experience already firmly set in where they are in their career. That, however, seems to be the case with Swiss forward Denis Malgin, who is back for a second stint with the Toronto Maple Leafs.
Malgin was originally selected in the fourth round (102nd overall) by the Florida Panthers in the 2015 Draft, having spent his draft year playing primarily in the top two tiers of hockey in his native Switzerland. He spent a further year in the Swiss leagues before bringing his talents over to North America, where he played in both the AHL with the Springfield Thunderbirds and NHL with the Panthers.
From there, Malgin made 184 appearances for the Panthers in essentially a bottom-six role, averaging 12:38 while on the ice and registering all 60 (28 goals, 32 assists) of his career points before finding himself traded to the Leafs on February 19th 2020 in the one-for-one deal that saw Mason Marchment sent the other way.
Malgin's time with the Leafs was a short-lived eight-game spell that saw him fail to register a single point before the entire league was shut down due to what escalated into the worldwide Coronavirus pandemic. Malgin did not play with the team during the uniquely expanded playoff series, returning home to Switzerland.
For many players in his shoes, that may have been the end of Malgin's NHL career. Expect, the following two seasons saw a surprising explosion of offensive production from the now-25-year-old, scoring 40 goals and registering 94 total points in 93 games across two seasons before scoring a league-highest nine goals and 18 points in the playoffs this past campaign.
With Malgin's impressive showing over in Europe, which also saw him earn 12 points (five goals, seven assists) in eight World Championship games for his country, the Leafs thought they would give him another shot at the NHL, and it looks like it could be an excellent decision already. Malgin has looked good throughout training camp and pre-season and avoided the team's many cuts of the past two days, suggesting that he will officially make the opening day roster.
Through six pre-season tilts
, Malgin scored four goals and provided four helpers and truly impressed, earning second-line minutes at times, especially as the Leafs looked to find solutions with John Tavares out with an oblique injury. If his pre-season performances are a sign of things to come, then the Leafs may have found the late bloomer that they need this season, something that Michael Bunting was last year.
Malgin is far more seasoned in the NHL than Bunting was, but the comparables make sense. They're both mid-twenties, both former fourth-round picks and both could now become top-six forwards on one of the most offensive teams in the league, playing alongside some genuinely elite talent that should boost their stats and see them contribute above what was previously expected of them.
Malgin gives the Leafs a different look on the second line, with Alex Kerfoot capable of being an effective third liner either both in the middle or on the wing, and he looks to have built some early chemistry with William Nylander, something that can only help the Leafs as they look to solidify their depth scoring. If he can have anywhere near the impact that Bunting had last season, his
one-year, $750,000 contract
could be an absolute steal. Some players take a little while longer before they reach their true potential, and it could be a genuinely fun campaign to witness Malgin flourish with the Toronto Maple Leafs.