DFO Rundown: The Leafs don't need to make a splash ahead of the Trade Deadline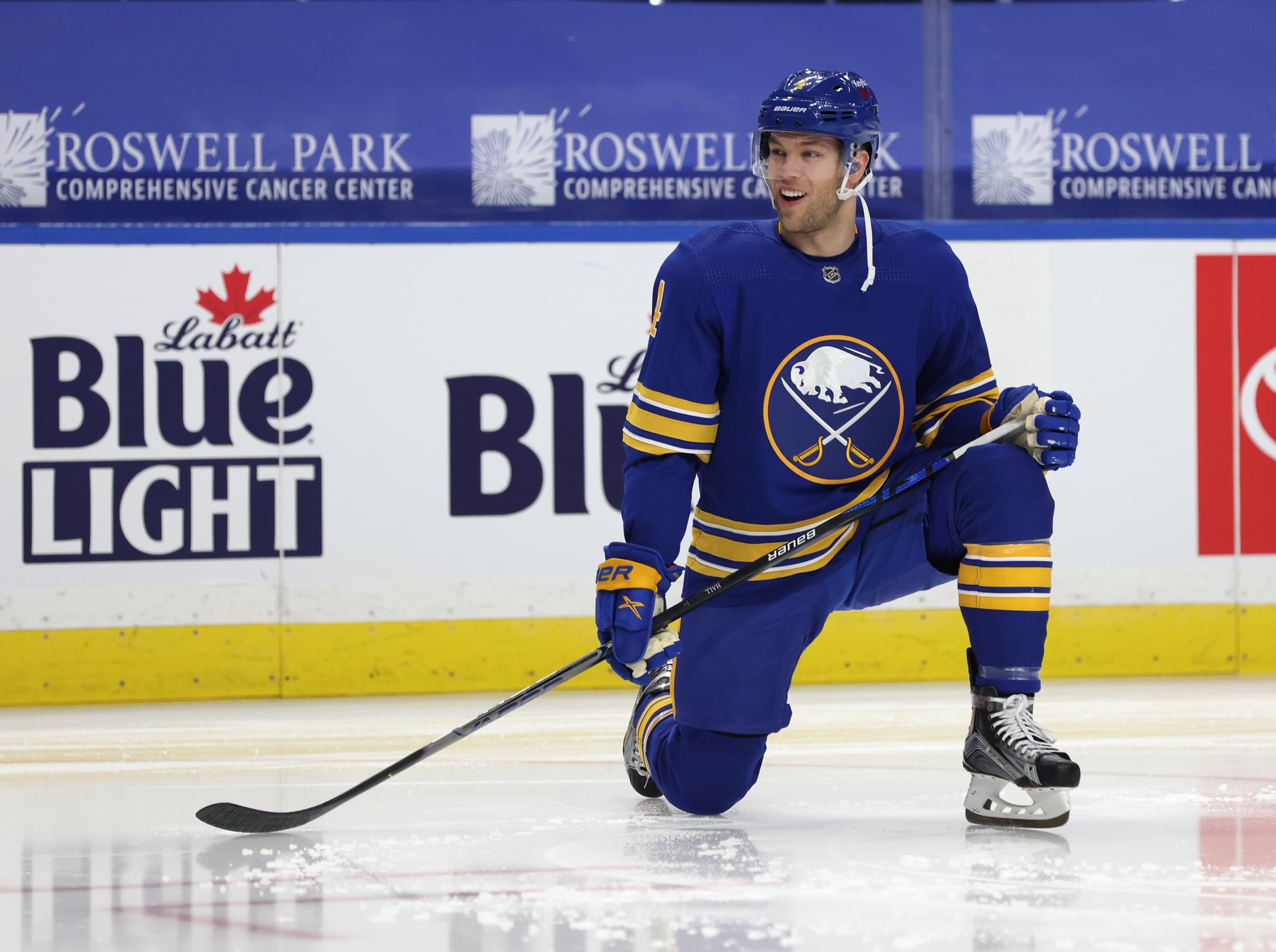 Photo credit:© Timothy T. Ludwig-USA TODAY Sports
We're nearing the midpoint of the 2021 season and the Toronto Maple Leafs have the most points in the NHL.
After a commanding three-game sweep of the Edmonton Oilers, the Leafs own an 18-5-2 record, sit seven points clear of the Winnipeg Jets for the top spot in the Canadian Division, and are in legitimate contention for the Presidents' Trophy.
As great as a dominant regular season in, of course, the Leafs' ultimate goal this season is to go deep into the playoffs, which is something the franchise hasn't done since before the 2004-05 lockout.
With the Trade Deadline just over one month away, Frank Seravalli and Jason Gregor spoke on the DFO Rundown about whether or not the Leafs should make a big splash to cement themselves as the team to beat come playoff time.
YAREMCHUK: There's lot of talk that the Leafs could maybe add Mikael Granlund at the trade deadline, but I think they can aim higher than that. I think a name like Taylor Hall makes sense in Toronto. Frank, I'll start with you. Buying or selling on the Leafs adding a significant top-six winger at the deadline?

SERAVALLI: So just from a pure money perspective, I don't know how they could make a cap hit like that work. It would require some serious gymnastics and it would require a piece moving the other way that also would have a signiifcant caphit. So I'm going to sell on that. I think that they're going to kick tires on a lot of different names, but I don't think they need to reinvent the wheel. This is a talented team, a deep team. I don't know that they need to go wild.

GREGOR: I'm with you, Frank. I'm selling because, well, cap space number one. But number two, I think Toronto is going to do what a lot of good teams do near the trade deadline, which is add defensive depth.

Not necessarily a big, sexy name, but you look at how much of a difference Michal Kempny made for Washington a few years ago and we don't even talk about that trade. That guy turned out to be an absolute steal for them and a huge piece of the Stanley Cup winning team. So I think Toronto will go out and look to add another defenseman.

I don't think Travis Dermott is going to be a difference-maker come playoff time and Mikko Lehtonen doesn't have enough experience. I think they want a veteran to round out their top-six.
The episode can be listened to here…