Digit Murphy previews the Toronto Six season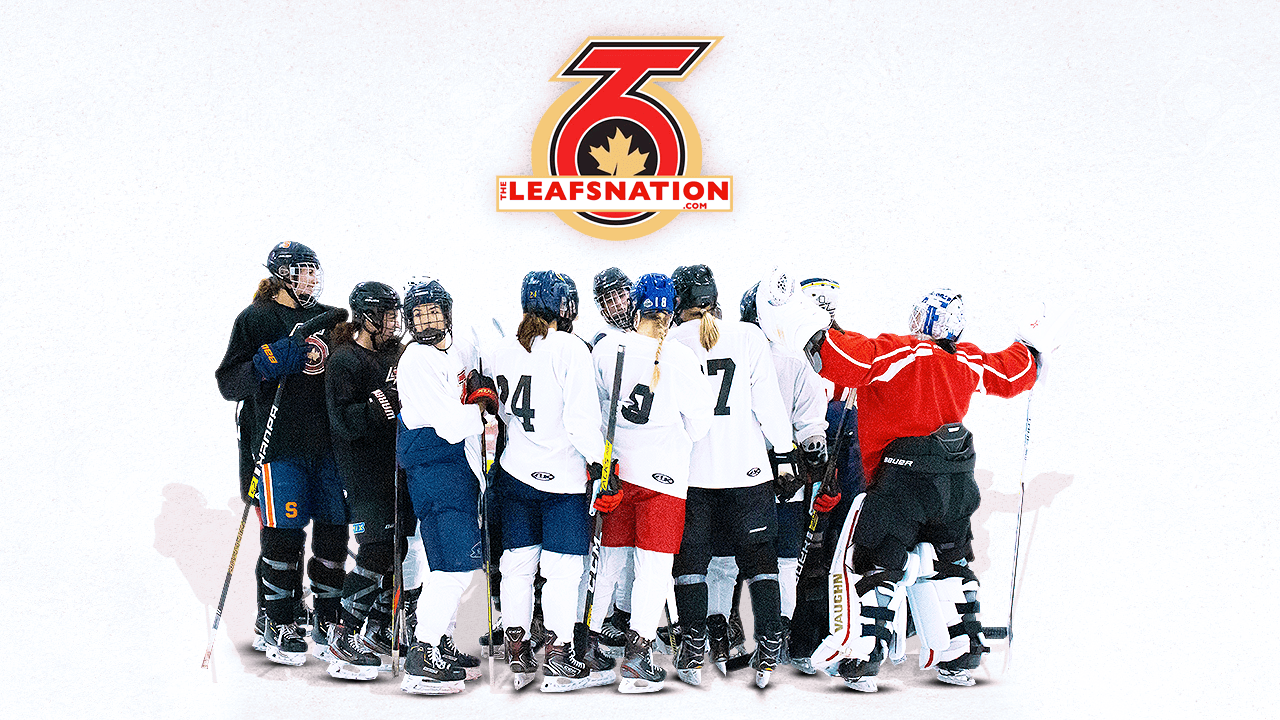 Photo credit:Kasumi Kobo
The women of the Toronto Six head to the bubble today, so what better time to preview the exciting season ahead? With the Toronto Six inaugural season set to start on Saturday in the Lake Placid NWHL bubble, we were fortunate enough to speak with head coach and president Digit Murphy about what fans can expect, what to look forward to, and which players to watch out for.
It's a strange season to debut a new team, and Murphy and I discussed how that has impacted the team's preparation.
Digit explained that from October through early January, the team only had 8 players and a couple coaches on the ice together, so the team as a whole will only have had 6 or 7 practices together before heading to the bubble to play games. This puts them at a bit of a disadvantage, as Murphy noted, "the challenge is going to be how do you, during a pandemic and shortened season, get everyone on the same sheet of music to win a championship."
Nonetheless, despite the strange circumstances and jam packed training schedule, the team is "really excited to play a game." And when asked about the team's identity, Murphy gave a bit of a surprising answer.
"We have a lot of fun!" she explained. "We're just gonna hunt pucks," she continued. "We play fast, we play furious, and we have a lot of fun." She also added that she's so confident in the team and the coaching staff – the group is so talented, and has bought into her message that they are "one unit;" one team; "6 equals 1."
That mentality, of operating as one but having fun while doing it, will lend itself to some truly great hockey. First, though, the team needs to overcome their underdog status, as the league's newest club and the group with the least amount of time together so far. Developing on and off ice chemistry is so important to on ice performance and success, and Murphy is hopeful that spending time together in the bubble will help cultivate those relationships.
She explained to me that she has told the players to "enjoy every minute of it [this season] because you'll never be on this ice with these people again. Enjoy it." While nobody knows what will happen in the future, it is typical in hockey that teams shift and evolve between and during the season, with players leaving and new players joining. This group will likely look different come next season, and Murphy is encouraging her players to be cognizant of that.
When asked which players to look out for in particular this season, Murphy was adamant that every player on the team is important, unique, and special. However, she did note that the three captains, Shiann Darkangelo, Emma Woods, and Emma Greco, were elected by the team because of their leadership skills, and that is something noteworthy.
Aside from the leadership, you might also want to keep an eye on the rookies.
The Ice Garden
has a great season preview, highlighting rookies on each NWHL team, including the Six.
Beyond just the excitement of the debut season for the Toronto Six, Murphy spoke about the importance of this bubble season for women's hockey as a whole.
"The cool thing about the whole bubble season is that women's hockey is taking its place in women's sport – this is another step in the iteration that we want to hold in professional sports. The team owners and the league are taking those steps in building a sustainability model. This bubble is a huge investment in women's hockey."
As we wrote about
a couple weeks ago, the NWHL is making history this season with the semifinals and finals being broadcast live on NBCSN. The league has also secured some big name sponsorships for the season, further demonstrating the investment and belief in this league and women's hockey in general.
Though they might be the underdog, we can't wait to see the Toronto Six in action. It promises to be an exciting season, and we'll have lots of content coming your way throughout.
A huge thanks to Digit Murphy for speaking with us, and you can check out the Toronto Six starting on January 23rd here: https://www.twitch.tv/nwhl