Dreger says no one is pushing Jake Muzzin to return to the Maple Leafs' lineup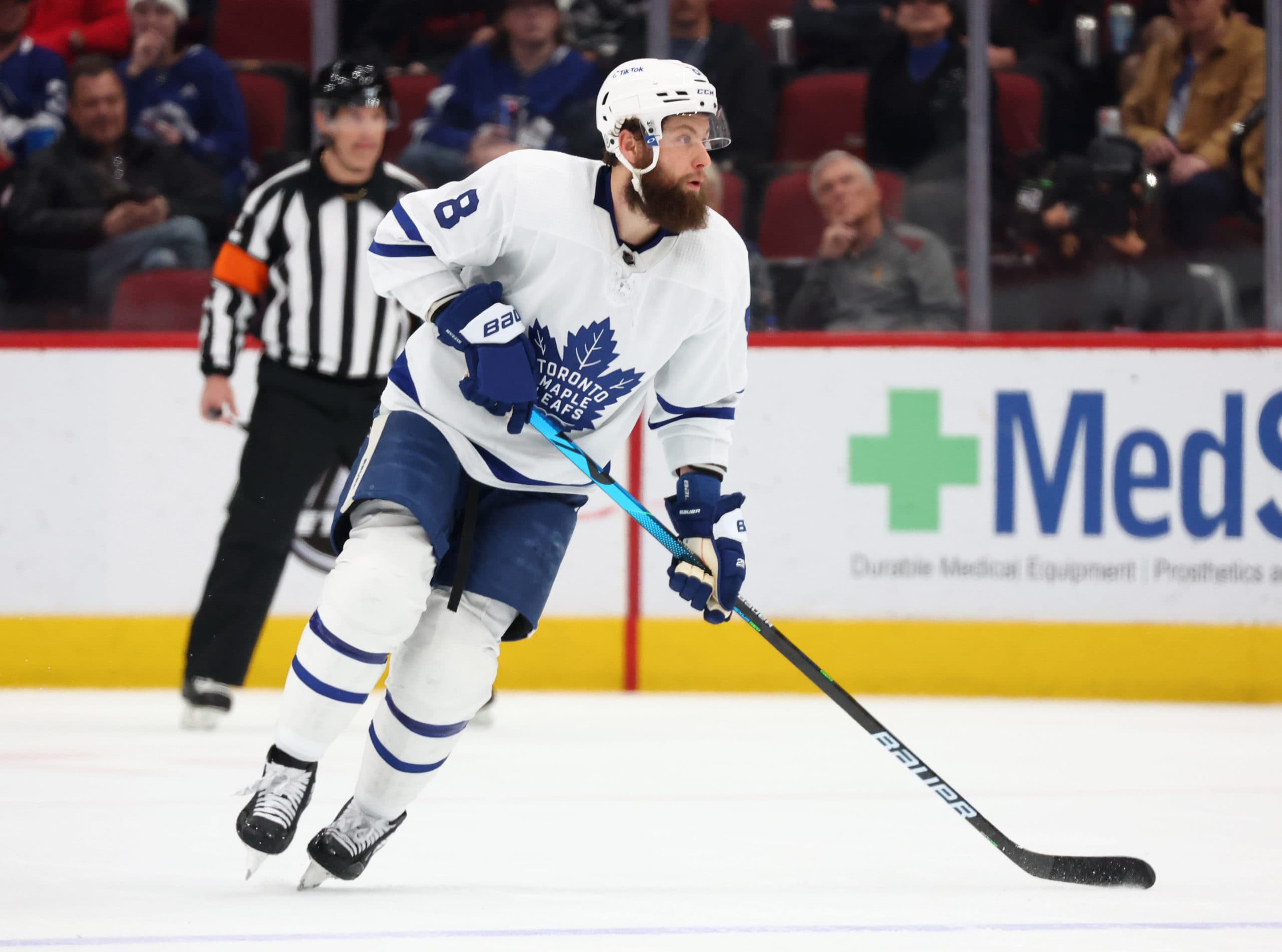 Photo credit:Mark J. Rebilas-USA TODAY Sports
We're just under two weeks away from the NHL trade deadline and the Maple Leafs will soon need an answer on Jake Muzzin.
The 33-year-old is going through his second concussion this season, which could have him out for the next few weeks, or until the playoffs begin on May 2nd.
On Monday morning, TSN's Darren Dreger spoke on First up about Muzzin, the Maple Leafs, and the fact that they won't be pushing the 33-year-old back.
"One thing I know is that there is no one pushing Jake Muzzin to get back into the lineup, right? Everybody is super sensitive, including Jake, to the fact that he's had back-to-back head injuries. The first one took him a month to recover from, so there is no guarantee that this one is going to take at least a month, and if the symptoms are lingering, as mild as they may or may not be, then I'm sure that again, his agent, Joe Resnick and the Toronto Maple Leafs will say 'Muzz, you need to sit on the sidelines. You need to get healthy, you need to make this right.'"
Going through a concussion isn't like any other injury. There's broken bones, pulled muscles, and torn ligaments, but those heal. They may not heal 100% to allow you to play hockey again, but you'll be able to have a life outside of the game. While you might be able to do the same with concussions, the more you get them, the worse they can be.
Like Dreger said, the Maple Leafs aren't pushing him to return, which is a good sign.
Many players will likely want to return as quickly as possible to help their team win the ultimate goal. However, with concussions, you have to think about your future beyond hockey. There's so much to life after the game, including spending quality time with family and friends. The more concussions you get, the harder it might be to get through that time — the rest of your life.
Allowing Muzzin to take his time also opens up other avenues for the Maple Leafs. Kyle Dubas can go out and get a top-four defender and maybe even a top-six forward with the cap space, if Muzzin was to stay on LTIR until the playoffs.
When you look at the benefits for both Muzzin and Toronto, how could you not keep him out?
By the time the playoffs roll around, the Maple Leafs can have Muzzin conditioned and ready for a roster spot. It doesn't have to be in the top-four either if Dubas can land someone like Hampus Lindholm.
This option lets you to have Muzzin back to 100% full health. The extra time to heal will allow the 33-year-old to come back even stronger, which in turn helps the Maple Leafs in their quest for glory.