Dylan Strome could fit with Maple Leafs as reports say he's approaching free agency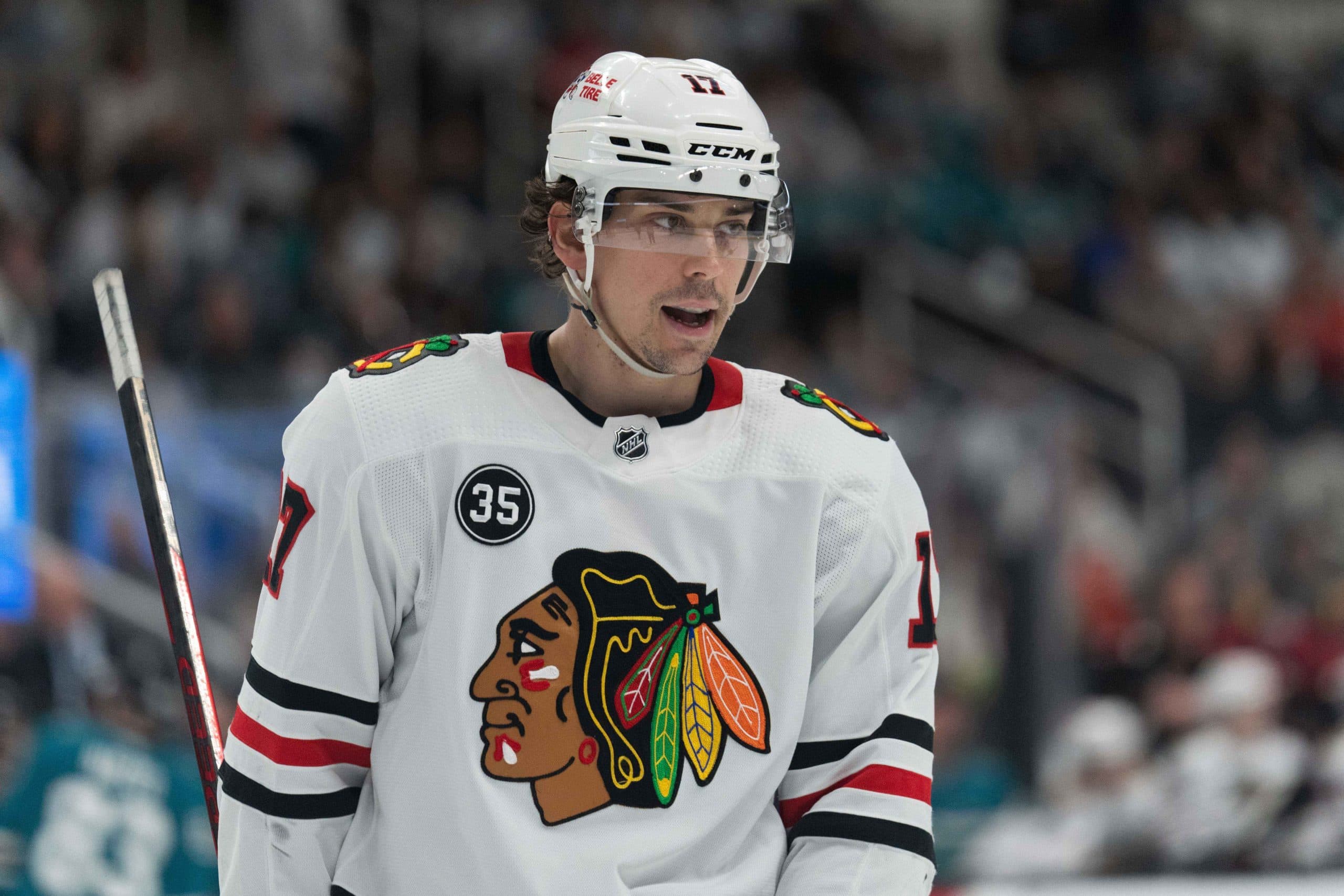 Photo credit:Stan Szeto-USA TODAY Sports
Dylan Strome might be just what the Maple Leafs need this off-season.
NHL teams are beginning to announce who they're qualifying as the clock bleeds down to the deadline of 5PM ET. One name that's been out there to not be getting qualified is Strome.
Similar to what Toronto did with Ondrej Kase and David Kampf (who was also not qualified by Chicago), they should do the same with the 25-year-old from Mississauga, Ontario.
Now, there's plenty of reasons this would be a fantastic option for the Maple Leafs — among them is that he's from the Toronto area. It's been discussed plenty before that GM Kyle Dubas can capitalize on signing players who are from Ontario, since most grew up dreaming to play on the Maple Leafs.
Strome is just another one from the pack.
Piece that together with the messaging that he could play for a cup contender, possibly have a big role, and be given every opportunity to have success — it's a great deal for him. Strome can bet on himself and end up getting paid in the future.
On Toronto's side, this makes a lot of sense because at 25-years-old, he's just approaching the prime of his career. It's not like Strome's totally fell off either. He had 48 points in 69 games last season on a struggling Blackhawks team, playing alongside Patrick Kane.
The 25-year-old also had an incredible pre-pandemic season, scoring 51 points in 58 games back in 2018-19. There's still a lot there for Strome to give and the Maple Leafs would be the perfect landing spot for him.
Imagine the reality in Toronto if Strome came in and got to play alongside Auston Matthews, or maybe even John Tavares. This makes a lot of sense.
Looking at the underlying numbers, there's some hesitancy to trust the CA/60, as again, he was on a struggling Chicago team that finished third-last in the Western Conference. Their defence wasn't anything special either with Seth Jones and Alex Vlasic as their top pairing, so it's expected that his CA/60 wouldn't be the best.
As you piece the entire puzzle together, many might see that Strome could be a very good player on the Maple Leafs. Some have pointed out that the only issue with the 25-year-old is his foot speed and the only way you can fix that is putting him with faster players to make up for it.
Although he is a centre, I think the best fit for him might be on a line with Matthews and William Nylander. Strome is more of a playmaker than a goal-scorer so putting him with two players that can score would make sense.
Then, Toronto could have a second line of Michael Bunting, Tavares, and Marner, which would look like a great top-six. Or if you really wanted to, you could still place Nylander on the third line and increase your depth even more.
There's plenty of possibilities for this Maple Leafs group and if you're able to buy low on Strome and portray the success that he could have, it's the perfect fit. But as reported by
Elliotte Friedman on 32 Thoughts
, there'll be a lot of teams looking for Strome's services.
It's up to Toronto to express their interest and how they intend to use him if he were to sign with his hometown team — the Toronto Maple Leafs.
(Chart via Evolving-Hockey.com)