Early results suggest Maple Leafs should stick to "power-kill" PK strategy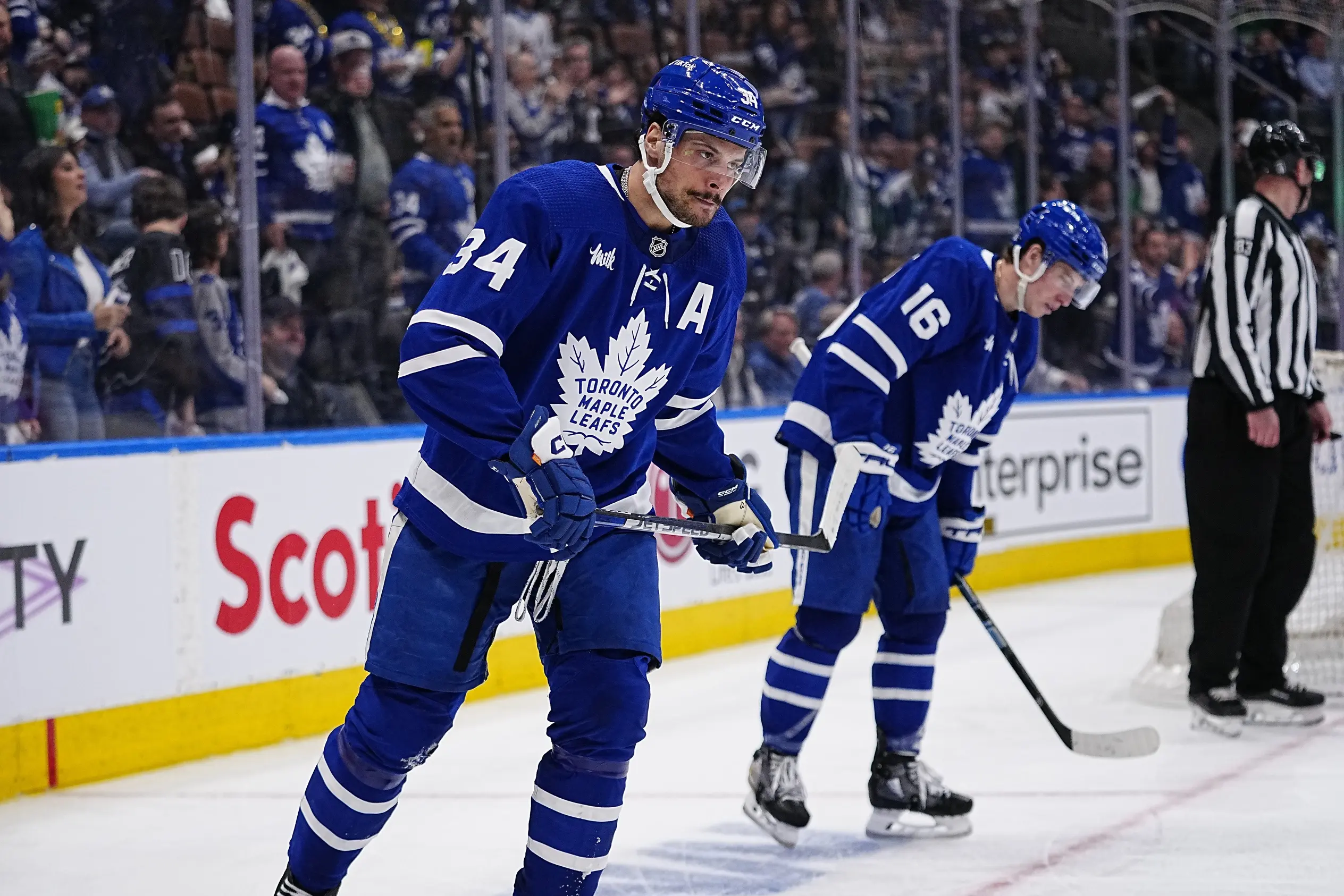 Photo credit:© John E. Sokolowski-USA TODAY Sports
The Toronto Maple Leafs have come a long way in the special teams department from where they once were. After adopting the strategy of loading up the top power play unit with all of the core four and whichever defenceman is available (typically Morgan Rielly), it led them to having the best power play in the league in 2021-22, and the second best in 2022-23. 
On the penalty kill side of things, they finished eighth in the league in 2021-22 and 12th overall in 2022-23. Not bad by any means, but those numbers could use some work. Based on the type of penalty kill the Maple Leafs have been running in preseason so far, it looks like they may have found a way to get those numbers up.
Over the past couple of years, the popularity of the "power-kill" strategy, where teams use their star players while shorthanded, has started to increase. We saw the Edmonton Oilers use Connor McDavid on their penalty kill multiple times last season, and the Vancouver Canucks did the same thing with Elias Pettersson (he even scored shorthanded against Toronto this way!). 
Now, the Maple Leafs have already half-adopted this strategy since they've been using Mitch Marner on the penalty kill for a while. He was a candidate for the Selke Trophy last season, so the move made sense even without factoring in his offensive ability. But, as we saw when training camp began, Auston Matthews has started to take some reps there, oftentimes alongside Marner. 
With a couple of penalty kill mainstays including the likes of Alex Kerfoot and Pierre Engvall having departed the team, there are some jobs up for grabs on that unit. While "role" penalty killers like Sam Lafferty could contend for a job, putting Matthews out there at least to start the season should be a no-brainer. 
First of all, Matthews isn't a slouch defensively. He finished top-15 in Selke voting last season and led all qualified forwards in blocked shots, something made extra impressive by the fact that he didn't really play on the PK at all last season. 
Second of all, although the sample size is too small to use for the outlook of an entire season, Matthews and Marner have produced solid results in their limited time penalty-killing together this preseason. They've only played three preseason games, but in those three games they've produced four scoring chances-for in contrast to two scoring chances against. Having more scoring chances than your opponent on the penalty kill is obviously a heavily-skewed stat that would even out over time, but it does shine a light on what the duo could be capable of while shorthanded together. 
Having your two best players on the penalty kill together kills (pun intended) two birds with one stone. First of all, your two best players also happen to be great defensive forwards, so you're not putting them out there with the sole purpose of generating scoring chances. Which brings me to my next point; by having two of the most dynamic forwards in the league on your penalty kill, in
one goal scorer who's capable of potting 60 and one playmaker who consistently produces above a point-per-game, you're drastically increasing your odds of shorthanded chances. 
The NHL is slowly transitioning out of the era of having certain forwards act as penalty kill specialists, and into a mindset that's more about having your best players in all situations. At this point, the only gripes I can think of regarding Matthews' place on the penalty kill are a) for people who still believe in filling your penalty kill unit with bottom-six, defence-first forwards (although I don't know how many of these are left), and b) the concern that Matthews injures himself blocking a shot. 
That second one is a valid one to have, but I'll remind you that given his newfound ability to block shots that we saw last season, he's likely going to be blocking them with or without the penalty kill. At least this way, you can guarantee some more shorthanded scoring chances, and inevitably, some more shorthanded goals. 
Like I said earlier (and I cannot stress this enough because people always seem to miss it), I'm aware that the success we've seen comes from a small sample size. But when you look at the benefits versus the drawbacks, the former outweighs the latter. And if it ends up not working out, you can always go back to having Marner, David Kampf, and two other defensive-minded forwards make up the two units. But as of right now, giving it a shot in the regular season is a no-brainer and something that could work well in their favour this season.