Edmonton Oilers place former Leafs goaltender Jack Campbell on waivers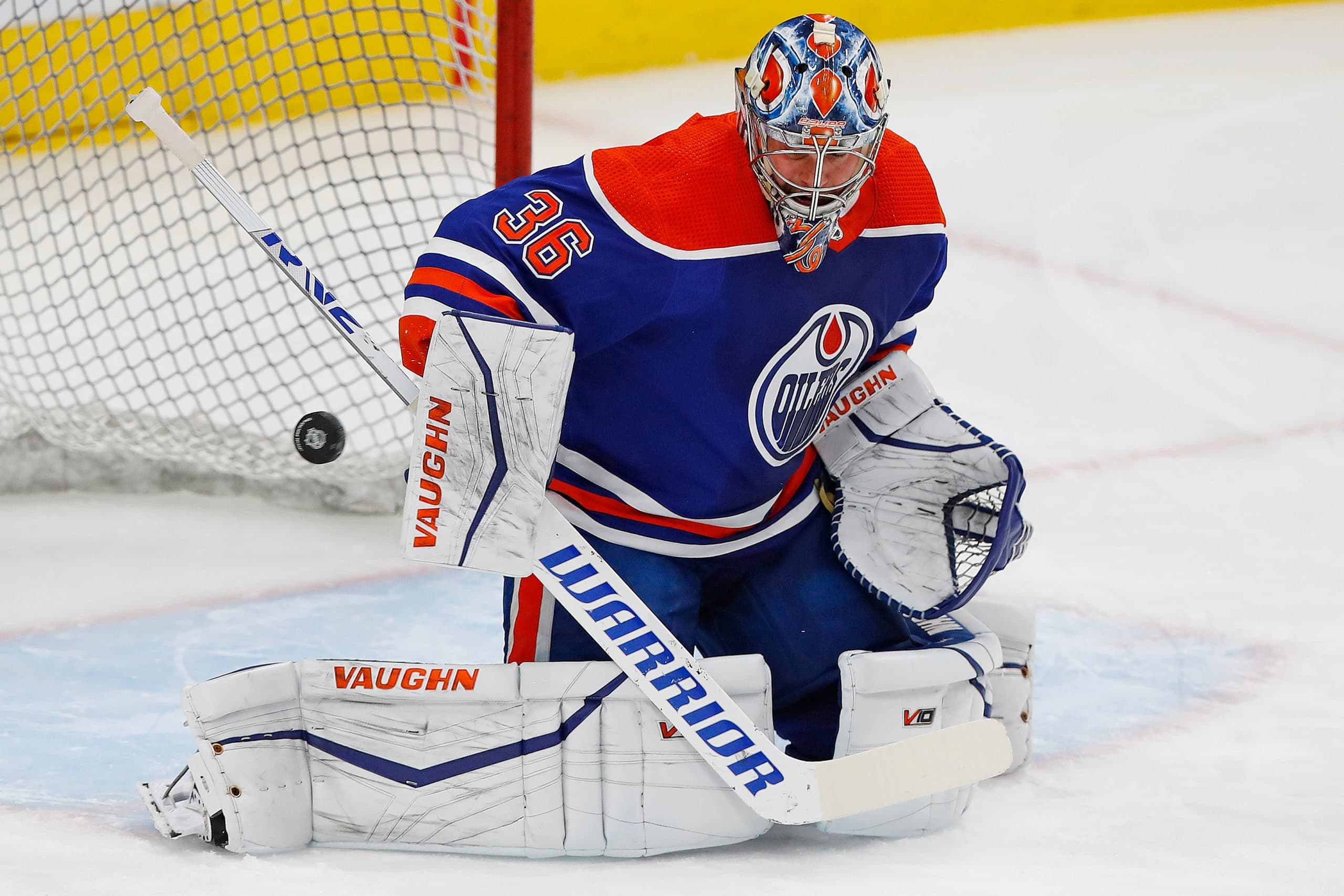 Photo credit:Perry Nelson-USA TODAY Sports
It was always going to be bad, but it was never supposed to be this bad. 
The Edmonton Oilers dropped a bit of a bomb on the hockey world today, with the announcement that they had placed former Toronto Maple Leafs goaltender Jack Campbell on waivers. The Oilers signed Campbell to a five-year contract worth $5 million back in July 2021, desperately looking to solve their goaltending issue once and for all. 
It was a questionable decision to begin with, given he had never started more than 50 games in a season and had a history of being injury-prone. Campbell struggled mightily from the moment he stepped onto the ice as an Oiler, finishing the 2022-23 season with career lows in both save percentage (.888) and goals-against-average (3.41), to contradict his record of 21-9-4. 
The Oilers' high-octane offence led by Connor McDavid and Leon Draisitl is ultimately what saved Campbell many times last season. The lack of said offence in 2023-24, the team's struggles as a whole (2-8-1 on the season, second-last in the Pacific Division), and Campbell's continued struggles (1-4-0, .837 SV%, 4.50 GAA) have in turn created one of the worst goaltending situations in the NHL, leading to the decision to waive him. 
It would be a shock if anybody claimed Campbell, given his boat anchor of a contract, but perhaps a team like San Jose that doesn't have anything to lose will claim him. Either way, it's insane to think this conversation is taking place only a year and one month into his tenure with the Oilers. Truthfully, it's something that could have been prevented had Oilers general manager Ken Holland and his staff done a fragment of research before putting pen to paper. 
Goaltender desperation is a real thing, but outside of a ten-game winning streak to start the 2020-21 season and a Vezina-level first two months of 2021-22, Campbell's numbers do not reflect that of a goaltender looking for $5 million. His .914 SV% and 2.61 GAA look solid when you overlook that they would have been much better had he managed a SV% above .900 in any of January, February, or March 2022. 
For all the criticisms of former general manager Kyle Dubas, one of his smarter plays during his time here was the one he didn't make. The fact that he went for a high-risk tandem in Matt Murray and Ilya Samsonov without a plan B rather than commit that kind of money to Campbell says a lot about how the Leafs felt about his game. 
Campbell will report to the AHL's Bakersfield Condors assuming nobody claims him. Talk about a fall from grace since his days as a Maple Leaf.