Everything you need to know about NHL 23 from the reveal trailer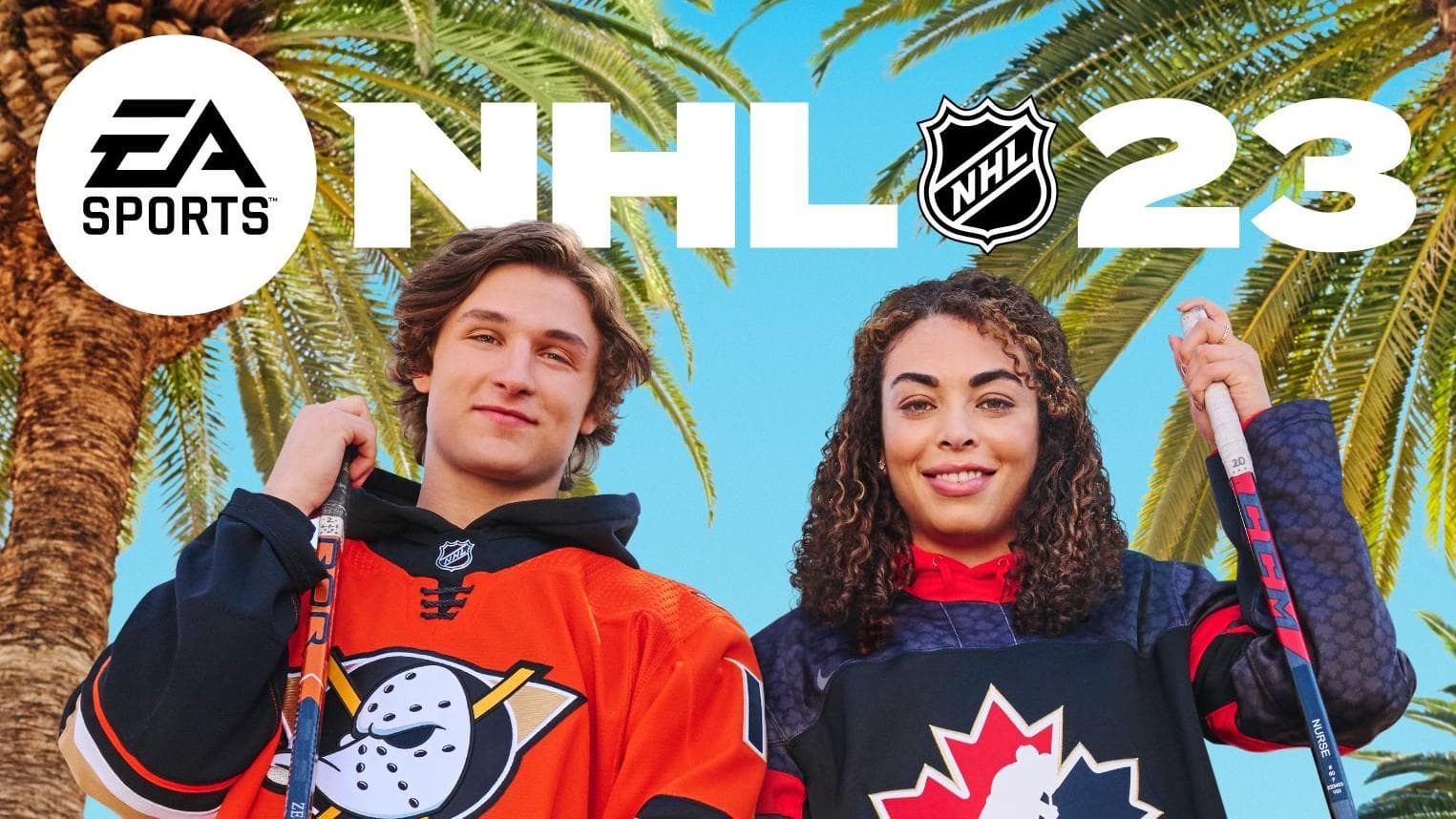 Photo credit:EA Sports NHL
The NHL 23 official reveal trailer has arrived and here's everything you need to know about the new game being released in October.
To begin, the reveal trailer offers only a glimpse of what we can expect this fall when the game releases. There'll likely, and hopefully, be more changes to the game than the few that are in this video. But, some of the new aspects of NHL 23 are pretty big.
One part of the game that wasn't addressed in the first trailer was whether or not GM Connected would be returning to the game. Again, it's the reveal trailer, but I think it's safe to say the graphics haven't changed much either.
For now, though, let's break down the trailer.
Last Chance Puck Movement
We begin with the first brand new feature that's coming to NHL 23 — Last Chance Puck Movement.
In the trailer, we can see Trevor Zegras diving for the loose puck and putting it past Jonathan Quick for a goal. It looks like that's all it is — a player losing control of the puck only to dive and swipe at it — sometimes beating the goaltender they're up against in the process.
In past NHL games, there was a feature already that would let you slide on the ice and swipe for the puck. This just looks like EA is trying to make it a brand new feature, when in fact, it's been in the game for years now.
Via EA Sports:

"And now, add to your highlight reel with over 500 new Last Chance Puck Movement gameplay animations that let you control how a play unfolds after any level of contact is taken, from performing passes out of stumbles to desperation shots from the ice."
This was an interesting add.
Women in HUT
For the first time ever, women will be playable in NHL 23's Hockey Ultimate Team. Although you were able to play as women in NHL 22 through their international teams, this will be the beginning of them having HUT cards in the game.
In fact, this is the first EA Sports video game to feature women in the Ultimate Team game mode.
This will also be the first time that an EA Sports game will have men and women able to play with one another on the team. In the trailer, it says "Mixed Teams in Hut", which later shows Sarah Nurse beating a goaltender with David Pastrnak and others coming off the bench to celebrate.
I believe this is one of the most exciting additions to the NHL game.
Cross-Platform Matchmaking
Another first for the EA Sports NHL franchise is "Cross-Platform Matchmaking", which I, and many others think should've been in the game a very long time ago.
With other titles such as Fortnite, Call of Duty, and Apex Legends (to name a few) having cross-platform for years, it's crazy to think that it took EA Sports this long to figure out that it needed to be introduced to the NHL franchise.
Via EA Sports:

"Cross-platform matchmaking is coming to NHL 23 in an update later this year! Face off with players on the same console generation in Ultimate Team™ and World of Chel. More players mean shorter queue times, so you can hit the ice with less downtime."
Nonetheless, you'll be able to play with players from other platforms in game modes such as EASHL and Hockey Ultimate Team. EA Sports says the plan is to have cross-platform matchmaking in the game for November, a month after the release.
I would've liked to see them have cross-platform gaming for all console generations, similar to the bigger video games, so that's a little bit dissapointing.
NHL 23 Release Date
As of right now, EA Sports is releasing two additions of NHL 23 — the Standard Edition and the X-Factor edition. It looks like both editions will have different covers — X-Factor with the cover seen on Tuesday before the reveal trailer and Standard with a similar cover.
NHL 23 will be available to play on October 14th, 2022, but you can purchase it beforehand for some extra in-game rewards.
---
As much as it doesn't look like EA is changing many parts from NHL 22 to NHL 23, it's worth noting that this is only the reveal trailer.
There's going to be plenty of other trailers coming in the next few weeks, so make sure you're on the lookout for them. EA will likely show more new features as the game gets closer to launch in October.
If you're looking for more about the new features that EA is bringing to NHL 23,
click here
.