Exhale, Leafs Nation… the future without Kyle Dubas actually looks fine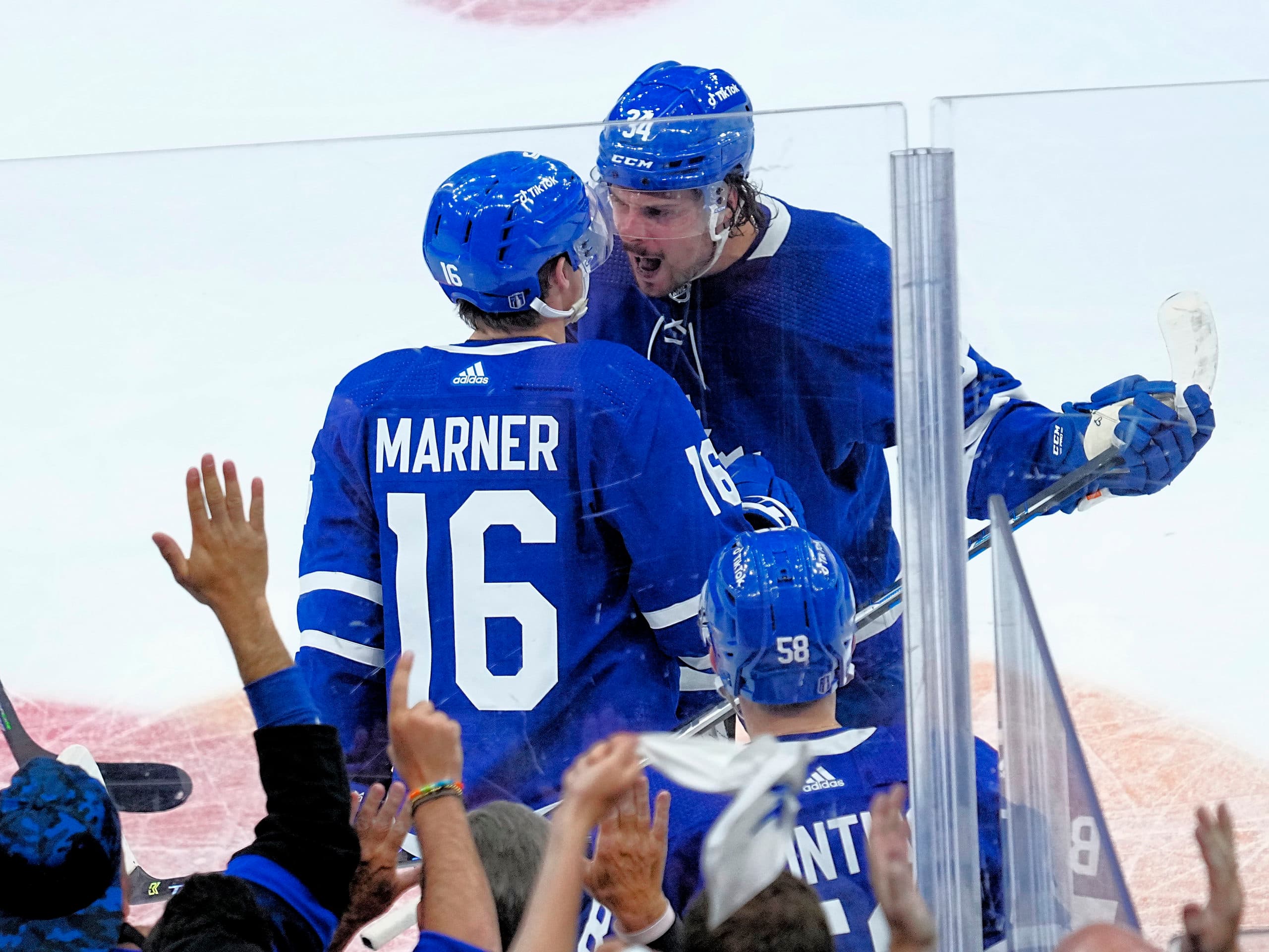 Photo credit:John E. Sokolowski-USA TODAY Sports
If you're a glass-half-full Toronto Maple Leafs fan, the last 72 hours will have tested your patience. The largest local media outlets and prominent hockey insiders have released numerous reports suggesting a civil war is waging within the organization. It doesn't stop there… if you log onto Twitter, you'll see that the organization is doomed, and firing Kyle Dubas was the worst thing to ever happen to the Blue and White.
In reality, the Leafs are just fine, and they actually stand a legitimate chance to be better next year (on paper). Let's dig in:
I'll start by saying that I am a Kyle Dubas fan. The way he conducted and held himself was exemplary, and I hope the next GM of the Toronto Maple Leafs acts in a similar manner. He did many great things for the community, and hockey decisions aside I wholeheartedly believe he is a stand-up guy with strong morals. Don't underestimate these qualities, particularly in a city like Toronto where every single move is heavily scrutinized.
I respected and understood his overall theories and most of the transactions he completed made sense to me at the time. He lived and probably ultimately died by sticking to his guns, but I will always respect the vision he had. Of course, he wasn't perfect, no GM is, and there were definitely a few moves that didn't pan out.
I would have been happy if Brendan Shanahan extended Kyle Dubas, and I have no doubt that he will be successful whenever and wherever he goes next. I can understand why many Toronto fans are unhappy that he is no longer at the helm. Both the manner in which it occurred and ultimately the fact that he's gone has left many perplexed. As the curtain continues to pull back and more and more facts are revealed, the only thing that really matters is who will be his replacement.
Dubas was fully at the helm for five years. In those five years, the Maple Leafs won one playoff series. Coaching, underperforming players, poor health at times, plus poor luck and misfortune all played their parts in the Leaf's underachieving. That being said, blame must also fall on the man that assembled the roster. Perhaps this is the biggest reason I remain optimistic; the GM we just fired won one measly series in five years…
Current Management Situation
As it stands, the Leafs have no General Manager. This is obviously the first domino that will fall. In the meantime, Brandon Pridham will act as the point of contact for the Maple Leafs. He should undoubtedly be interviewed and strongly considered for the job, and he is more than capable of steadying the ship over this crucial period.
Whoever the new GM is, they will want to bring their people along, meaning current assistant general managers, scouts, and hockey operations personnel aren't all necessarily safe. The same goes for current assistant coaches as well. Dean Chynoweth and Manny Malhotra are certainly on the hot seat. Spencer Carbury is rumoured to have interviewed with a couple of different places, and all signs point towards him possibly being a bench boss elsewhere next year.
Sheldon Keefe is very unlikely to coach the Toronto Maple Leafs next year. Typically, General Managers will bring in "their guy", and I fully expect the new GM to conduct a thorough search into the coaching market, and bring on someone else. Of course, if Kyle Dubas is to land somewhere else, rumours will certainly fly about Keefe and Dubas reuniting.
I'm sure we are all aware of the 'Core 4' and their expiring contracts. Auston Matthews and William Nylander are entering the final year of their deals, while John Tavares and Mitch Marner have two years left. For purposes of this article, I won't dive deeper into what the Leafs could/should do with their aforementioned best players. All four of them are under contract and IF any of them are traded, we should expect a huge haul in return.
Besides those four forwards, the Leafs will return Calle Jarnkrok, Sam Lafferty, and Matthew Knies. That leaves five open positions, as the rest of the group we saw in the playoffs are all free agents. I hope Acciari is re-signed, and I foresee someone else currently under contract pushing for an opening night spot (McMann, Robertson, Holmberg, Steeves).
The back end is obviously led by Morgan Rielly who had a fantastic playoff. McCabe, Giordano, Brodie, Liljegren, and Timmins are all signed through next season. This means that barring any trades, most of this group will remain the same. I hope the Leafs re-sign Luke Schenn, and perhaps they should look into trading TJ Brodie, but that's a song for another time.
In net, Ilya Samsonov is a restricted free agent. He will undoubtedly return and will take the reins as Toronto's bonafide number-one net-minder. Matt Murray split the crease with Samsonov for large parts this year, but it is almost a certainty that his time with the Maple Leafs has come to an end. He has one year left at $4.68M, and the emergence of Joseph Woll and his mere <$800K salary has certainly made Murray expendable. The Thunder Bay native will be dealt away in the summer.
With only seven full-time NHL forwards signed, there will be lots of new faces next season. Another defenceman or two will join, and the goaltending picture will stay the same as it was during these playoffs. The most exciting part is that with all of these players signed, there is approximately $20M in cap space (probably around $16.5-17M after Samsonov's deal).
Whoever the new GM is will have a lot of flexibility to sculpt and mould the team how they choose. That's pretty exciting. When you consider that five of their top six forwards (Matthews, Marner, Tavares, Nylander, Knies), six NHL-capable blueliners (Rielly, Liljegren, McCabe, Giordano, Brodie, Timmins), and both of their starting goalies (Samsonov, Woll) will be signed, there is lots of reason for optimism. With over $16M to fill out the roster, there should be some excitement as we approach the draft and free agency.
Losing Dubas was a tough pill to swallow for many, myself included. I genuinely wish him well. The NHL is an ever-evolving industry, and the carousel will continue to spin for players, coaches, and management alike. No two teams are exactly the same from one year to the next, and Toronto will enter next year with new management, new players, and more than likely a new coach. With all their best players still under contract, tons of cap room to play with, and a new vision from management, Leafs Nation should feel optimistic and excited for this next chapter.