Expect a battle for final roster spots tonight as the Leafs face the Sens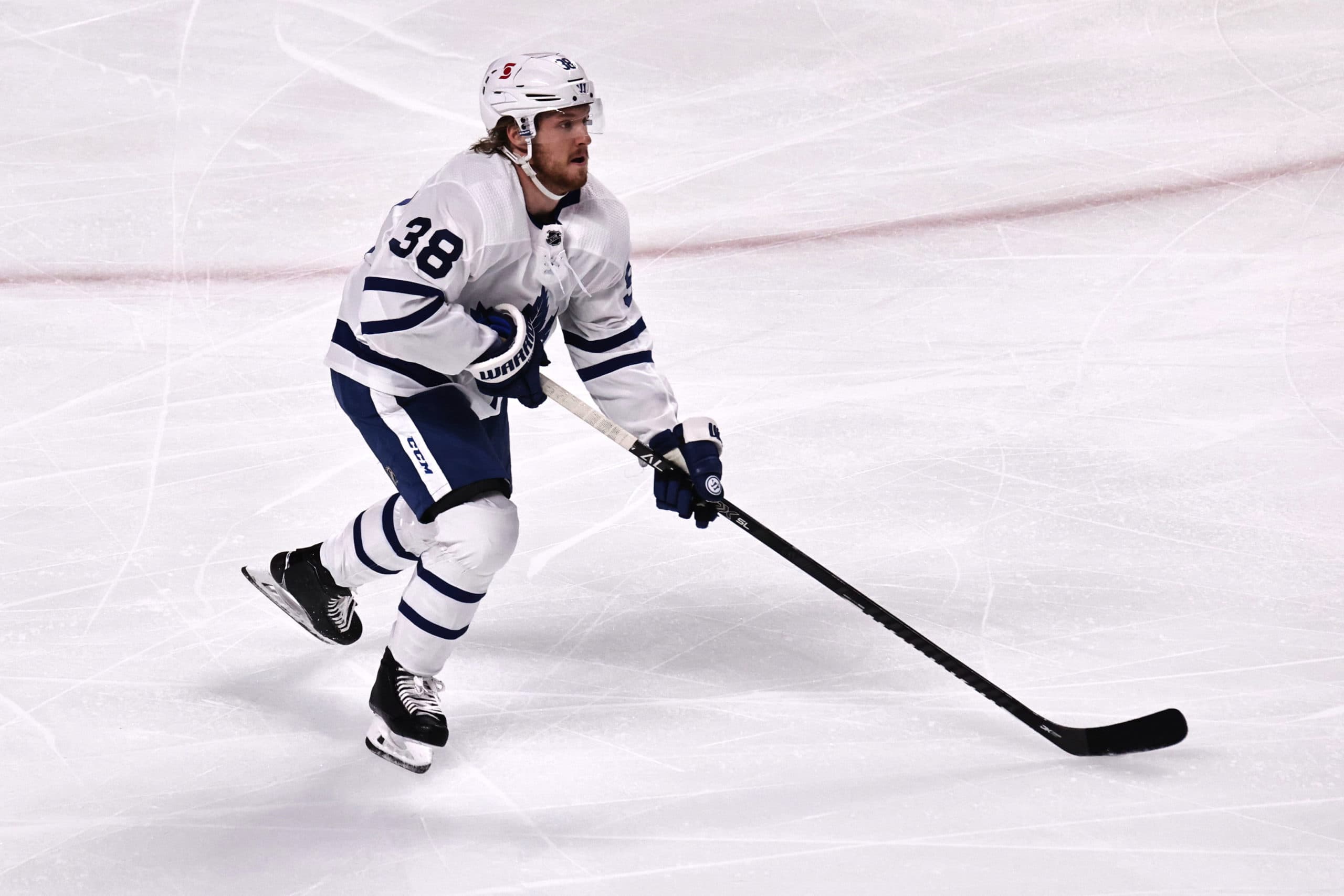 Photo credit:Jean-Yves Ahern-USA TODAY Sports
After splitting the "series" with the Canadiens to start the preseason, the Maple Leafs head to Ottawa tonight for their 3rd preseason game. Yesterday, Sheldon Keefe mentioned that Toronto wouldn't be bringing any of its top players to Ottawa for tonight's game, so tonight will primarily be focused on those battles for the last few roster spots.
Lines
As promised, the roster for tonight's game features no @Mitch Marner or other top-6 forwards. Nor does it have Morgan Rielly or the other top-4 defenders. Instead, we'll be looking at most of the players considered in the bottom-6 forwards and bottom-pair defense, to see who is fitting in well and who should make the team. Here's how the lines will look:
We will probably see a lot of action from PTOs @Nikita Gusev and @Joshua Ho-Sang, as Leafs management makes the decision on whether either of those two deserve a contract. We could also see a lot of @Nicholas Robertson as Sheldon Keefe makes a decision on whether he'll start with the NHL club or go back to the AHL for some seasoning.
Notable exclusions from tonight's roster include @Ilya Mikheyev, and @Nick Ritchie. Ritchie played in the second exhibition game with Marner and Brooks, who is placeholding for Matthews while he recovers from his offseason surgery. Mikheyev played in both of the first two games, first on a line with @Alexander Kerfoot and @William Nylander, and then on a line with @Kirill Semyonov and @Wayne Simmonds, so not being in this game tonight might mean that he's earned a place in the top-six.
The bottom six forwards should be pretty much set: Kerfoot, Bunting, Kase, Simmonds, Spezza, and Kampf. To me, it seems like tonight's game is really about who gets the extra forward spot(s). Players to watch for that would be the PTO players Gusev and Ho-Sang, @Adam Brooks, @Michael Amadio, and the newly-acquired Russian, Kirill Semyonov.
On the back-end we're looking at a battle for the bottom pairing between @Rasmus Sandin, @Travis Dermott, @Timothy Liljegren, and maybe @Alex Biega. Most likely Biega is going to the minors, but beyond that, the bottom pairing could be a rotation between the other three if the coaches can't decide that two of these players are clearly better than one of them.
For the Senators, this is the first exhibition match Toronto will play against them of a total of two. Their roster for tonight's game is below, with lines not yet known. It appears that they're going with a few more of their mainstays for tonight's game, like Connor Brown, Nikita Zaitsev, Colin White, Nick Paul, and Chris Tierney.
Starting Goalies
For Toronto, Mrazek starts with Hutchinson playing backup, for the full game per Luke Fox:
For Ottawa, it's not known for certain, but I would expect that Filip Gustavsson would be starting, with one of the two rookies @Mads Sogaard and @Kevin Mandolese backing him up.
Where to tune in
The game will be at 7:30pm tonight and broadcasted on TSN and ESPN+.